Not Too Late: Enter The Free Running Warehouse Prediction Contest And Win
MB: Official 2017 NYC Marathon Discussion Thread 

LRC Mary Keitany The Heavy, Heavy Favorite In New York With 60% Of Fans Thinking She'll Break The Course Record 95% of voters think she'll win and the median voter in our prediction contest thinks she'll break the course record by over a minute.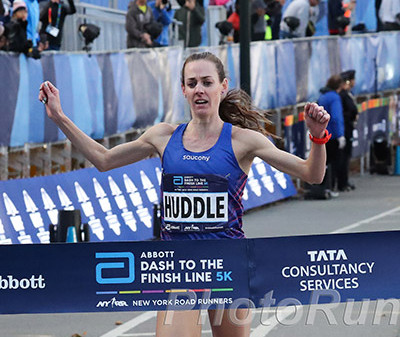 LRC Shadrack Kipchirchir (13:57) Wins 6-Way Kick, Molly Huddle Earns USATF Title #25 (15:24) At 2017 USATF Road 5K Champs Kipchirchir beat out Thomas Curtin & Kirubel Ersassa as 6 men finished within 2 seconds of each other, while Huddle dusted a field that also included Molly Seidel (2nd, 15:35) and Natosha Rogers (3rd, 15:39). Full results in article.
*MB: USATF Abbott Dash to the Finishline 5k USATF Champs LIVE Thread
The Inside Scoop From NYC

LRC Lelisa Desisa Guarantees Victory, Lemi Berhanu Wants To Run 2:06, Wilson Kipsang Explains Berlin DNF, & More From NYC We also spoke with top women Mary Keitany (focused on the win, not the course record), Edna Kiplagat, and Betsy Saina ("redebuting" under new coach Patrick Sang following her DNF in Tokyo) as well as Geoffrey Kamworor & defending men's champ Ghirmay Ghebreslassie.
Messsage Board:
*Kamworor has run Kipchoge's workouts, but wants to keep running track
*Desisa: "Yeah. I'll win."
*Coach Gemedu Dedefo reveals the real story behind Guye Adola's 2:03:46 debut marathon record in Berlin
*Betsy Saina on the differences between Jerry Schumacher & Patrick Sang
*Wilson Kipsang explains his Berlin DNF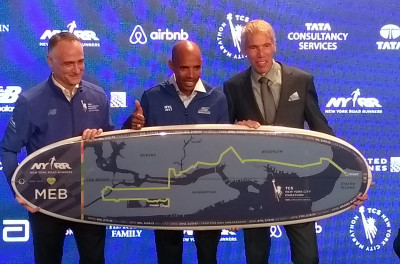 LRC Meb Reveals What He'll Miss Most About NYC, Shalane Says She's Had Her "Best Buildup Ever" & More Thursday Notes We also heard Jared Ward dish on the #2 BYU men, Shadrack Biwott discuss his move to Hansons-Brooks, and spoke with the NAZ Elite duo of Kellyn Taylor & Stephanie Bruce.
Full NY Coverage In 2017 TCS New York City Marathon Special Section
More Upcoming Distance Racing
More New York News

LRC Women's Preview: Mary Keitany Goes For Four Straight Against Edna Kiplagat & Shalane Flanagan Who are the leading ladies for Sunday's NYC Marathon? Find out here.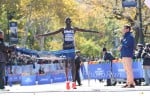 LRC International Men's Preview: Ghebreslassie Guns For Repeat, Kipsang Tries To Bounce Back, & Kamworor Returns To The Marathon Which of the following 5 men will win NY on Sunday – Wilson Kipsang, Ghirmay Ghebreslassie, Lelisa Desisa, Lemi Berhanu, or Geoffrey Kamworor?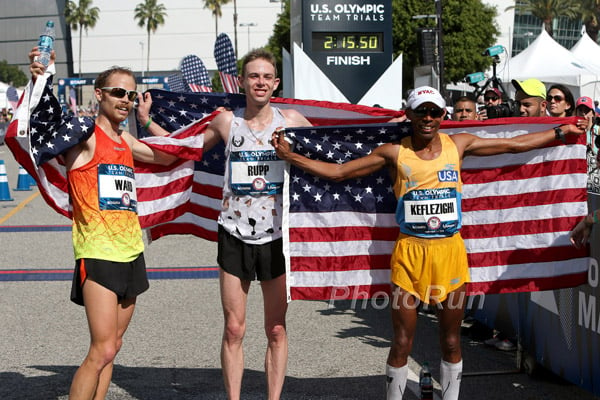 LRC U.S. Men's Preview: Can Meb Close Out His Career As The Top American? Or Will Jared Ward, Abdi Abdirahman Or Shadrack Biwott Stop Him? 4 real high quality American men that will battle in NY this weekend – past champ Meb Kefelzighi, Olympic sixth placer Jared Ward, the ageless Abdi Abdirahman, and Shadrack Biwott, who has been top 5 in his last 2 majors.
*MB: Who will be the top American man at 2017 NYC Marathon? Meb, Abdi, Jared, or Shadrack? 

LRC Digging Deep: The Legacy Of Ryan Shay Ten Years After His Death At Olympic Marathon Trials 10 years ago this week, Ryan Shay died suddenly at the Olympic Marathon Trials in New York. We look at his legacy a decade later. *Donate To Ryan Shay Foundation
Recommended Read: RW: "Capping A Legendary Career, Meb Keflezighi And His Team Prepare For A NYC Curtain Call" A very nice profile on Meb's dedication with great quotes from him, coach Bob Larsen and his wife Yordanos.
Deep Fields Set For USATF 5K Champs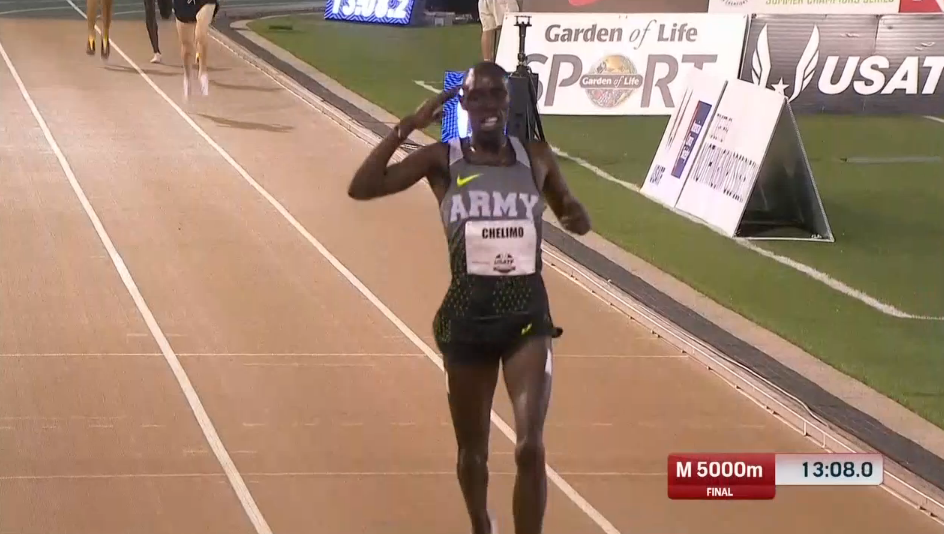 USATF 5K Champs Are Saturday In NYC At The Abbott Dash To The Finish Line 5K The men's race has Paul Chelimo, Ben True, Leonard Korir, Shadrack Kipchirchir, Hassan Mead and Donn Cabral. Molly Huddle, Jordan Hasay, Abbey D'Agostino, Brenda Martinez and Desi Linden lead the women.
Wayde van Niekerk Out For 6-9 Months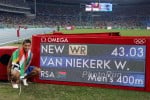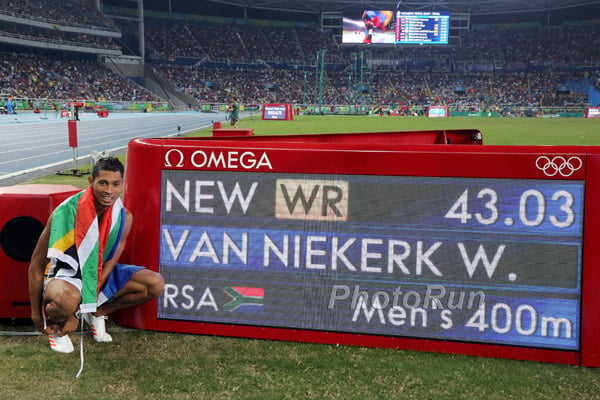 MB: Wayde van Niekerk ACL TEAR! Tears ACL In Celebrity Tag Rugby Game! Van Niekerk injured himself in a touch rugby game for celebrities on Oct 7. He didn't realize the severity of the injury until later but has put his honeymoon on hold to have surgery in the US today. He'll be out 6-9 months.
17 Days To Go Until NCAAs And Things Are Heating Up
Post-Conference Champs Editorial

LRC  What About The Sport? Portland, You Shouldn't Be Tanking Your Conference Meet The #3-ranked Portland Pilots didn't think they could beat BYU at conference, so they trotted out a team that wasn't their best. Jonathan Gault weighs in and LRC supports his view coaches shouldn't blow off conference meets.
Results  Shure Tola (2:05:50) And Vivian Cheruiyot (2:23:35) Win As Dewi Griffiths (2:09:49 Debut) And Sara Hall (2:27:21 PR, 2:28:26 Previous) Are Top Non-Africans In 5th The NAZ Elite guys ran pretty well as Scott Smith ran a big 2:12:21 PR (2:14:40 previous), Scott Fauble 2:12:35 (debut), and Matt Llano 2:13:42 (2:12:28 PR).
*IAAF Recap
Frankfurt Message Board Chatter
Road News: NYC Is Next Week
Running Warehouse Prediction Contest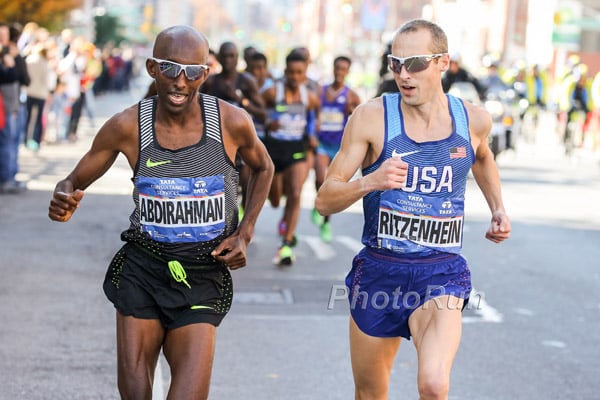 LRC LetsRun.com Running Warehouse NYC Marathon Prediction Contest There is this big marathon in New York on Sunday. Make it even more interesting.
Week That Was

LRC Week That Was Taper Edition: Brit Goes Sub-2:10, Sara Hall PRs, Conference XC Winners And Losers, And Justyn Knight Fan Boys Mo Farah We get you up to speed on the running world.
Running Controversy: Citizenship, Gender And HS Uniforms
Previous NYC Marathon Coverage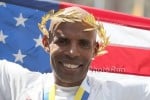 Fantastic Read Tim Layden: Meb Keflezighi's Impact On US Distance Running Meb sums up things nicely with, "My story is the American Dream." Article includes scoop on Meb's final workouts from Mammoth Lakes.
No Mo Farah At NOP
MB: Breaking News: Salazar And Mo Farah Split Farah will be returning to the UK where he will be coached by Gary Lough – Paula Radcliffe's husband.
A "Dreams Become Reality" Running Story
Recommended Read:  Check Out This Excerpt From Brandon Hudgins' Book On How He Battled Against Vasculitis To Achieve His Dream Of Competing At The Olympic Trials In this excerpt from his book, Going the Distance: The Journey of a Vasculitis Patient on the Road to Olympic Glory, Hudgins walks through his decision to quit his job to chase the standard for the 2016 OT. Hudgins has gotten a lot of love over the years on the boards and was the LRC quote of the day a couple of years ago when he first went sub-4.
*Press Release On The Book *Buy It On Amazon
Men's News That Makes The Cut
North American Marathoner News
Want a Better Running Shoe?
Beta Better Running Shoe Site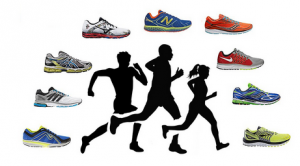 It's Time to Change How We Find Running Shoes