Are The Penn And Drake Relays Worth Saving?

LRC Arkansas Creates "National Relay Champs" And Like Everyone Else In College Sports Says, "The Only Thing That Matters In Life Is Yourself"  Penn and Drake are the most popular track meets in America. Arkansas has decided they are going to start a new meet – for Power 5 schools only – on that weekend. We wonder what John McDonnell thinks.
NCAA Fan Super Polls Are BAAACK For Conference Action

LRC Who Is Going To Win NCAA XC? Who Will Win Each Conference? 2017 NCAA Cross-Country Fan Polls Are Open National and conference voting now open.
The Marine Corps Marathon Was Sunday *Results
Molly Seidel And Abbey D Are BAAACK
Toronto: Philemon Rono (2:06:52) Breaks All-Comers Record And Wins $50,000 Bonus By 2 Seconds – Marta Merga (2:28:18) Wins Women's Race (link updated) Dickson Chumba was second in 2:09:11. The women's race went out in 71:01.
Other Links That We Found On A Lazy Saturday Afternoon
News From The Commonwealth
Want a Better Running Shoe?
Beta Better Running Shoe Site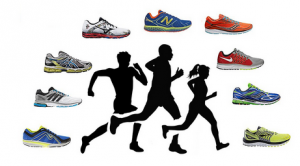 It's Time to Change How We Find Running Shoes