Have You Had A Harvey Weinstein Moment While Running?
#MeToo: Running While Female – Runner's World Looks At The Harassment Women Runners Face All The Time On Their Runs
*MB: RW Says 43% Of Women – Just 4% Of Men – Have Been Harassed On Their Runs
Marathon News
News From The Commonwealth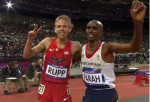 We also take a look at the 2017 TCS Amsterdam Marathon and tell you what Bulldogs of Yale show what they have in common with Georgetown other than a bulldog as a mascot. Plus Kyle Merber's wedding makes the Daily Mail.
An Olympic Champ Hangs 'Em Up
Spanish Olympic HJ Champ Ruth Beitia Announces Retirement At 38 Years Old Beitia retires after an impressive career where at 37 years old in Rio she became Spain's only female Olympic champ ever.
*European Athletics Article On Ruth Beitia's Retirement When Beitia won Rio gold she became the oldest athlete to win an Olympic jumping event. *IAAF
Want a Better Running Shoe?
Beta Better Running Shoe Site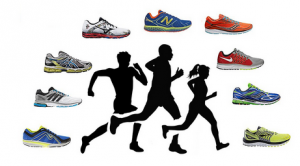 It's Time to Change How We Find Running Shoes