An Olympic Champ Hangs 'Em Up
Spanish Olympic HJ Champ Ruth Beitia Announces Retirement At 38 Years Old Beitia retires after an impressive career where at 37 years old in Rio she became Spain's only female Olympic champ ever.
*European Athletics Article On Ruth Beitia's Retirement When Beitia won Rio gold she became the oldest athlete to win an Olympic jumping event. *IAAF
Drug / Corruption Updates
MB: Official 2017 Wisco / Pre-Nats Discussion Thread- Who you got?

Pre-Nats LRC 2017 Pre-Nats Analysis: Who Surprised And Bombed Today In Louisville? The #1 Colorado women were upset by #2 Oregon but don't write them off. Individually, UNH's Elinor Purrier upset Karissa Schweizer as well. In the men's race, BYU's Rory Linkletter got the win as the Cougars CRUSHED it. Who is better on the men's side, #1 NAU or #2 BYU?
*USTFCCA Recap

LRC 2017 Wisco XC Men's Recap: Justyn Knight Edges Grant Fisher As NAU Dominates, But Who Were The Biggest Winners And Losers? Friday's 2017 Nuttycombe Wisconsin Invitational in Madison played out very much the same as the 2016 Nuttycombe Wisconsin Invitational as for the second year in a row, the No. 1 Northern Arizona men and Syracuse's Justyn Knight emerged as the champions.  We break it down for you and tell you which teams flopped and which teams surprised.


LRC Wisconsin XC Women's Recap: Ednah Kurgat Leads New Mexico To Victory (Updated with table) New Mexico claimed individual and team victories at the 2017 Nuttycombe Wisconsin Invitational in Madison on Friday.
Week That Was

LRC Who Comes Out On Top In The Marathon: 2007 Ryan Hall Or 2017 Galen Rupp?, Bad TV Coverage, Plus Another German Star This week in our weekly recap, we take a trip down memory lane and compare Ryan Hall's great run in New York in 2007 to Rupp's run in Chicago, figure out how rare Rupp's win was and see how far away from the WRs Rupp and Jordan Hasay are.
*MB: Allright Letsrun – Who wins, Ryan Hall 2007 or Galen Rupp in 2017? 
Want a Better Running Shoe?
Beta Better Running Shoe Site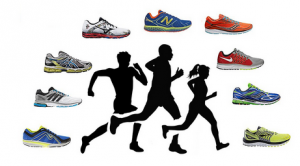 It's Time to Change How We Find Running Shoes