What's Next For The Great Kenenisa Bekele?

LRC Jos Hermens: Kenenisa Bekele Must Become More "Professional" If He Is To Realize Marathon Potential  Agent Jos Hermens thinks Kenenisa Bekele is capable of much more in the marathon if he can focus on training and not be distracted by his business empire. "Eight marathons, two wins, that's not Kenenisa Bekele. … What do you want to be, businessman or professional runner?"
*MB: Great insight from Jos Hermens on Kenenisa Bekele
More Post-Berlin:

LRC Final Eliud Kipchoge (2:03:32) Holds Off Debutant Guye Adola (2:03:46) To Win 2017 Berlin Marathon As World Record Attempt Fizzles The great Eliud Kipchoge rallied in the final 5k to restore order and prevent one of the biggest upsets in marathon history. American Ryan Vail had a nice run to grab 8th.
*Recommended Watch: Watch The Final Mile and Stuart Storey's Epic Call of Eliud Kipchoge's Win at 2017 BMW Berlin Marathon If you missed the race, you are in luck as the final mile is now available to be watched and Stuart Storey's solo call of the final half mile was pure brilliance.
*Eliud Kipchoge Says He Knew At 5k A WR Was "Not Possible" Due To Wet Conditions
LRC 6 Quick Thoughts About The Fantastic Men's Race At 2017 BMW Berlin Marathon This piece is for those of you that were up at 3:15 am ET to watch it.
The World Reacts To Kipchoge's Win
Berlin Mania On The MBoard
Full Berlin Coverage on 2017 Berlin Marathon Page

LRC 2017 Coast-To-Coast Battle In Beantown: #27 Illinois Goes 1-2 But #3 Syracuse Men Roll As #7 Providence Women Hold Off #18 Indiana & #25 Georgetown The Orange (35 points) went 3-4-5 and cruised past the Illini (56 points) but the Friars (71 points) had to work for it despite going 4-5-6 as the Hoosiers and Hoyas were each just 7 points behind. Illinois' Jesse Reiser (24:13) and New Hampshire's Elle Purrier (16:49) were your individual champions. Might Illinois win its 1st Big 10 title since 1984?
*Interview With Illinois Stars Reiser And Davis
Bureaucracies Making News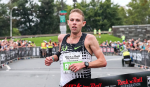 The Week That Was is in fine form this week as we talk about Galen Rupp's half in Philly, Jordan Hasay's slowdown in Philly, sub-4 mania in Alaska, races with interesting prize money structures and of course the two super-fast half marathons in Europe.
Want a Better Running Shoe?
Beta Better Running Shoe Site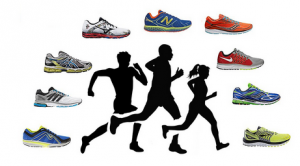 It's Time to Change How We Find Running Shoes