Evan Jager Talked to Us About Fancy Bears & Monaco

LRC Podcast with Evan Jager: Jager talked to us earlier today about his upcoming race in Monaco and the Fancy Bears leak
*MB: Live LetsRun.com podcast Tuesday 3:00 pm eastern with Evan Jager. What do you want us to ask him? 
More From The Weekend – Ultras Can Be Dangerous
A New Nominee For The Positive Doping Test Hall Of Fame?

LRC "Frequent And Passionate" Kissing, Moxylong, And An Indian Chemist: Gil Roberts' Doping Case Is the Strangest One Of 2017 Over the years, there have been some entertaining stories that have been used to get people off (or at least try) from positive doping tests – from a gay man making out with a female Craigslist encounter to five bottles of beer and sex at least four times with the wife. We've got a new doozy for you.
*MB: "Frequent and Passionate" Kissing Results in US 400 Man Gil Roberts Avoiding Doping Suspension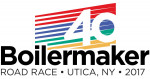 We span the globe to get you up to speed on what's been happening in the track and field world the last two weeks.
Sprint / Field Event News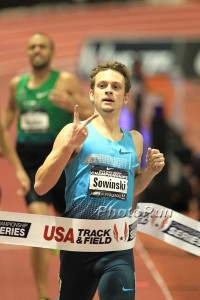 Friday In Spain: Olympic Champ Ruth Beitia And Olympic Silver Medalist Orlando Ortega Highlight Meeting De Madrid Distance action is highlighted by Erik Sowinski and Mo Amanin the 800 and Ethiopia's 2008 world indoor 1,500m champ Gelete Burka vs. Azmera Gebru (14:57 5K best) over 3,000m.

Morton Games: Alexa Efraimson Gets Her First International 1,500 Win As Robert Domanic's Fine 2017 Continues Ole Miss's Domanic won in 3:55 as Drew Hunter ran 3:56. Efraimson won in 4:06.73.
Discussion: 2017 Morton Games Is Today, July 12 (Hunter, Efraimson, Merber, etc) – Live Discussion Thread
Lucerne: World Bronze Medalist Amel Tuka Wins In 1:46.74 Over Erik Sowinski And Matt Centrowitz Sowinski was 2nd (1:47.06) while Centro was a distant 7th (1:49.12). Ethiopia's Azmera Gebru won the 3,000 in 8:52 with Aisha Praught 3rd (8:53), Emily Infeld 5th (8:55) and Courtney Freichs 6th (8:56). In non-distance action, Germany's Johanes Vetter threw the second best javelin mark of all-time with 94.44m while Sharika Nelvis ran (12.67) to beat Sally Pearson in the hurdles and Devon Allen won the men's race in 13.31.
*800 Race Video
*MB: Nijel Amos Runs 45.55 PB
*MB: JULY 11 800m: Eric S. 1:47.0 and Matthew C. 1:49.12 WTH???
Sunday: Rabat DL Provisional Entry Lists

LRC Recap: Nijel Amos, Andre De Grasse, Elaine Thompson & Ryan Crouser Keep Rolling, Conseslus Kipruto Goes Out Injured, And The Moroccans Impress Only one more DL meet remains before Worlds.
*IAAF: Elaine Thompson And Shaunae Miller-Uibo Impress In Rabat Thompson won her 14th straight 100m race with 10.87 while Miller-Uibo ran 49.80.
*IAAF: Ryan Crouser Dominates In Rabat With 22.21m (Third Best Of His Career)
*AW: Brit CJ Ujah Wins 100m In 9.98
*European-Athletics: Czech Republic's Zuzana Hejnova Rounding Into Form With London Approaching She ran a SB of 54.22 to get her first 400H win of the year.
Big Pub For Sydney M
Crossover Star: Sydney McLaughlin Is On The Cover Of Sports Illustrated The amount of money she's going to make when she goes pro will be insane.
Speaking Of Covers: Kirby Lee Is A Track And Field Legend Behind The Camera
The Olympic Channel Has Launched In The US
Previous WU18 And EuropeanU23 Championship News
Distance News
Interesting Read: Cam Levins Opens Up About Doping Allegations, His Decision To Leave NOP And His Relationship With Alberto Salazar Levins had a "pretty good" relationship with Salazar, although not as personal as he has with his former college coach Eric Houle. Levins said the doping allegations were tough, but weren't why he left the and he has "the utmost faith" that his former teammates are clean.
Drew Windle Has Been Mirroring Dave Wottle's And Nick Symmonds' Come-From-Behind Racing Style However, Windle clarifies that's not his "trademark style or anything," just what has worked for him lately.
2008 Olympian Amy Begley Finishes Second In W30-39 800m At USATF Masters Championships Begley ran 2:36.79, finishing behind Lisa Edwards (2:35.57). Another highlight: 92-year-old Mary Norckauer, who is running 12 events. She won the W90 800 in 7:31 and still has 11 events to go. *Live Results
Scottish Runner Saves Drowning Woman Who Fell Off Bridge, Then Finishes Run A bystander said, "She could easily have died if he hadn't taken action. Afterwards, he just put his hat on and jogged off … as if nothing had happened."
Podcast Q&A: Carrie Tollefson Interviews Former US Marathon Great Dick Beardsley Beardsley talks about his struggle with addiction, his passion for the sport, and moving back to Minnesota to open a bed and breakfast.
Track And Field In The Real World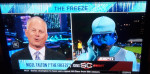 The good news is track and field got discussed on the radio as one of the hosts saw The Freeze race at the TrackTown Summer Series meet on TV. The bad news is they ridiculed the idea track could be popular anywhere and the concept of a track league in the US.
US Marathon News: Ritz To Brooks

RRW Three-Time Olympian Dathan Ritzenhein Has Joined The Hansons-Brooks Original Distance Project Since 180 days had passed since Ritz's Nike contract expired, he was free to sign and he chose to go with Brooks.
*MB: Breaking: Dathan Ritzenhein has joined the Hansons-Brooks Original Distance Project
2020 US Olympic Marathon Trials Standards Announced The marathon standards stay at 2:19 and 2:45, but the half marks are quicker at 64:00 and 73:00 (dropped from 65:00 and 75:00 in 2016).
*MB: USATF Announces 2020 Olympic Trials Marathon qualifying standards
2017 USAs Prediction Contest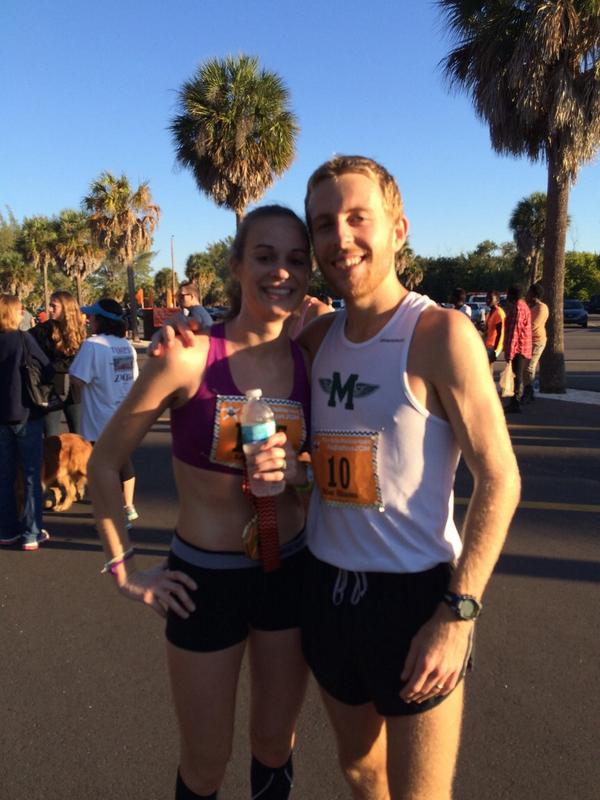 LRC Who Won Our 2017 Running Warehouse USAs Prediction Contest? A Pro, An Olympic Trials Qualifier, A 3:40 1,500m Runner And An All-State High School Runner See who the kings and queens of LetsRun.com are. Our contest winners this time are by far the most impressive group running-wise in the history of contest winners on LRC.
Want a Better Running Shoe?
Beta Better Running Shoe Site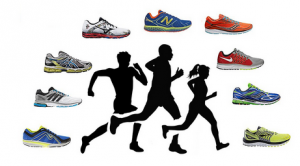 It's Time to Change How We Find Running Shoes