Murphy Going for the Double!

LRC Legend Alert: Clayton Murphy Trying to Become First Man in 84 Years to Win 800 & 1500 at USAs Wohlhuter did do it at the 1976 Trials finishing it off by beating Matt Centrowitz Sr. Can Murphy get through the Olympic champion, Matthew Centrowitz Jr?
Discuss: Clayton Murphy to run 800 and 1500 at USAs!

LRC From Choke To Clutch: Oregon Ducks Complete First Triple Crown With NCAA Record In 4 X 400 What a way for the Ducks to complete the triple crown. It came down to the 4 x 400 and Oregon, which almost had the biggest collapse in history, with Raevyn Rogers on the anchor, ran an NCAA record to win the 4 x 400 narrowly and thus win the meet.

LRC  Women's Distance Recap: The Cream Rises To The Top (Raevyn Rogers, Karissa Schweizer, Allie Ostrander) As Jaimie Phelan Wins Thrilling 1,500 Some superstars came out on top and unheralded Jaimie Phelan went from last to first on the final lap to win a thrilling 1,500. Rogers won her third 800m outdoor title, Karissa Schweizer dominated the 5,000m, and Allie Ostrander got the steeple. *Results

LRC Final Day Recap: Kyra Jefferson (22.02) Breaks NCAA 200 Record, Keturah Orji Three-Peats In Triple Jump, Mikiah Brisco (10.96) Shocks In 100
More Weekend Action: Boston Champ Vs. NYC Champ At NY Mini 10k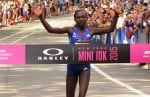 LRC Kenya's Mary Keitany (31:20) Dominates 2017 NYRR New York Mini 10k And Wins Her Second Title And Fifth Consecutive NYRR Race American Aliphine Tuliamuk was third in 32:14, ahead of Boston champ Edna Kiplagat (32:23).
Upcoming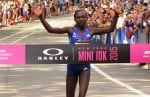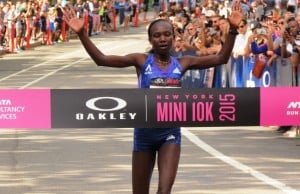 4-Peat? Mary Keitany Will Defend Her Title And Look To 4-Peat At 2017 TCS New York City Marathon On Sunday, November 5
NCAA Thursday

LRC Charlotte Taylor Wins 10,000m To Make History For University Of San Francisco At NCAAs Taylor outkicked Alice Wright and Sharon Lokedi as pre-race favorite Anna Rohrer couldn't overcome a herniated disc.
*MB: Dreams Become Reality- Alyssa Snyder of Montana State runs back to back 5k prs to finish 4th in NCAA 10,000m 
*Montana State Sophomore Alyssa Snyder Was "Pretty Surprised" To Be The Top American In The 10,000 In 4th

LRC Rest Of Day 2 Recap: Some Big Names Go Home In The 800, Georgia Goes 1-2 In Long Jump & Oregon Catches A Break In 100 Semis The Oregon women no longer look invincible. Plus we recap the 800/1,500/steeple semis.
NCAA Day 1 Coverage

LRC Tulsa's Marc Scott Wins 2017 NCAA 10K Title Just Two Days After Being Hospitalized For A "Mini-Seizure" On Monday, four miles into a 10-mile run, Marc Scott suffered what he described as a "mini-seizure" which resulted in him going to the hospital. Today, he won his first NCAA title.

LRC Christian Coleman Blasts 9.82 100m To Crush The NCAA Record The University of Tennessee started didn't wait long to make history. *Video Interview/Race
LRC Rest Of Day 1: Great Finals On Tap In 1,500 (Kerr Vs. Engels) & 800 (Korir Vs. Everybody) As Florida Goes 1-2 In The Long Jump Florida's KeAndre Bates and Grant Holloway put on a show in the long jump and we should have a great show in the 1,500 final Friday.
LRC Video Interviews From The 2017 NCAA Outdoor Track And Field Championships Josh Kerr, Craig Engels, etc. We're talking to all the stars as they step off the track.
Message Board Talk:
Olympics / Admin.: Paris 2024, LA 2028?

LRC Clayton Murphy Misses 1,000m AR, Grace Wins 800 And Will Run 1,500 At USAs, Rowbury, Martinez Win, Symmonds Debuts Portland gave us a glimpse of what will happen at USAs. Can Nick Symmonds pull of the miracle? Kate Grace will run the 1,500, what about Shannon Rowbury?
FBK Games *Results: *Day 1 *Day 2
Sifan Hassan Runs 3:56.14 World Lead To Highlight FBK Games There was also a world lead in the men's race as Bahrain's Alsadik Mikhou ran 3:31.34 to beat world indoor 3,000m champion Yomif Kejelch while Thijmen Kupers won the 800 in 1:44.99. The steeples and 10,000s served as the Ethiopian Trials and saw 2012 Olympic silver medalist Sofia Assefa break her NR with 9:07.06 and Getnet Wale set a world U18 best at 9:12.28. World XC bronze medalist Abadi Hadis won the men's 10,000 in 27:08.26 with Yenew Alamirew (27:19.86) 3rd in his debut.
*Day 1: World 10,000 Silver Medalist Gelete Burka Runs 30:40 To Win Over 10,000m World 5,000 silver medalist Senbere Teferi was a close 2nd (30:41.68) as former World 10,000 bronze medalist Belaynesh Oljira was 3rd (30:44.57).
Bolt's Jamaican Farewell Is A Success

LRC Usain Bolt Runs 10.03 In His Final Race In Jamaica, Wayde van Niekerk Gets World Leader (19.84) As David Rudisha Gets Beaten Video of Bolt and van Niekerk. Christian Taylor, Allyson Felix, Mo Farah, Jenna Prandini and Ryan Whiting all got wins.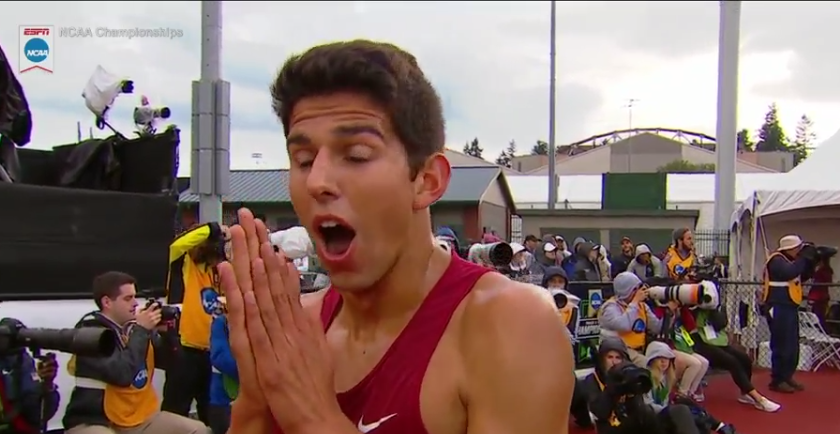 LRC 2017 NCAA Mid-D & Distance Recap: Three Big-Time Talents Win Their First NCAA Outdoor Titles – Grant Fisher, Josh Kerr And Emmanuel Korir Youth was served in the 800, 1,500 and 5,000 as three massive, young talents got the wins. In the 800, freshman Emmanuel Korir of UTEP lived up to the hype. In the 1,500, sophomore Josh Kerr of New Mexico was able to hold off a challenge from Ole Miss's Craig Engels in the 1,500, and sophomore Grant Fisher of Stanford won his first NCAA title in a tactical 5,000. Fisher is the first American underclassman (freshman or sophomore) to win the 5,000 in 28 years. In the steeplechase, senior Edwin Kibichiy PRed to get the win.

LRC Friday Rest Of Meet Recap: Florida Repeats As Christian Coleman (100/200), KeAndre Bates (LJ/TJ) & Filip Mihaljevic (Shot/Discus) Earn Double Victories Plus there was 19-year-old Grant Holloway, who won the 110 hurdles and split 43.88 on the relay.
Nick Symmonds Has Made It To USAs

LRC Good News, Nick Symmonds: You're Already Qualified For USAs He's qualified thanks to his 2013 silver medal. It would be great if he could end his career at Worlds, but USAs would be a fitting place for the 6-time US champ to run his last race.

LRC 2017 Rome Diamond League Recap: Sifan Hassan And Hellen Obiri Impress – Is Konstanze Klostherhalfen The Greatest Non-African-Born Talent Ever? Sifan Hassan blasted a 3:56 1,500m, Hellen Obiri ran a 14:18 to destroy Genzeba Dibaba in the 5,000m. Andre De Grasse (200), Aries Merritt (110H), and Dafne Schippers (100) got back to their winning ways. Donavan Brazier was 3rd in his DL debut, there was a good battle in the steeple, Ekaterini Stefanidi took world record attempts in the pole vault,  Lijiao Gong dominated the shot put, and Thomas Röhler threw 90 meters in the javelin. *Results
How Common Is Abortion In Women's Track And Field?

LRC Sanya Richards-Ross Explains Why She Went Public About Having An Abortion So She Could Pursue Gold At The 2008 Olympics Richards-Ross says  abortion in women's track and field is very common. "I literally do not know another female track athlete who hasn't had an abortion and that's sad."
*MB: Sanya Richards Ross: "I literally do not know another female track athlete who hasn't had an abortion and that's sad"
*MB: Sanya Richards-Ross reveals having an abortion right before the 2008 Olys
Our Weekly Recap – The Week That Was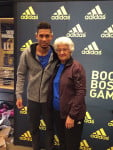 This week Raevyn Rogers tells us it's okay to wear makeup when going to war, we marvel about a bunch of high school girls that did something more difficult than a 4-minute mile, praise a LetsRun poster for winning Comrades, hand out free coaching advice from David Rudisha and snap photos of a 75-year-old great grandmother.
Distance News: Despite Cancer, Grunewald Still Shooting For USAs
Want a Better Running Shoe?
Beta Better Running Shoe Site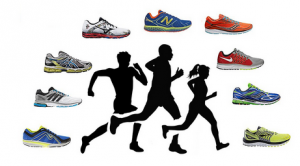 It's Time to Change How We Find Running Shoes