MB: Official 2017 London Marathon Live Discussion Thread

Bravo, This Field Is A Work Of Art LRC The Greatest Women's Marathon Ever? London 2017 Is Absurdly Loaded; How Fast Will Mary Keitany Go? The London Marathon website has called this "the best elite women's field ever assembled" and they may be right. This field is RIDICULOUSLY loaded. There are four sub-2:20 women and four more sub-2:22, including world champ Mare Dibaba, Chicago champ Florence Kiplagat and Berlin champ Aberu Kebede. Plus track studs Tirunesh Dibaba and Vivian Cheruiyot (who is making her debut).

LRC Americans Laura Thweatt And Kellyn Taylor Are Racing The 2017 London Marathon – How Fast Will They Go? The two 2:28 marathoners are looking for PRs in the UK.

LRC 2017 London Marathon Men's Preview: Kenenisa Bekele Takes On Ghirmay Ghebreslassie, Feyisa Lilesa, Abel Kirui & Rising Star Daniel Wanjiru In Another Stacked Race Even without Eliud Kipchoge, the 2017 London race is LOADED as Bekele (Berlin), Ghebreslassie (NYC), Kirui (Chicago) & Wanjiru (Amsterdam) all won big fall marathons, while Lilesa took Olympic silver in Rio. Kenyan stud Bedan Karoki ('15 World XC/'16 World Half silver) is also making his debut.
Full Coverage in Our 2017 London Marathon Special Section
MB: Official 2017 World Relays Live Discussion Thread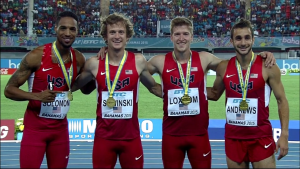 LRC 5 Things We're Looking Forward To At the 2017 World Relays – And 2 Things That Need To Be Fixed We break down the 4 x 800s for you and wonder if Team USA can defend their two gold medals.
Was Last Week The Most Entertaining Week Of The Year?

LRC WTW: Is Katie Rainsberger The Second Coming Of Jordan Hasay? The Most Incredible Long Jump Ever? Comparing Josh Kerr To Drew Hunter There's a lot of stuff we really found interesting in this one.
Brianna Rollins Gets Suspended

LRC Brianna Rollins, Olympic 100 Hurdles Champ, Is Banned For 1 Year For Not Being Available For Three Drug Tests Utterly idiotic and avoidable. She took the blame but her agency and USATF were noted in the arbitrators decision.
Discuss: Olympic 100H Champ Brianna Rollins Gets 12-Month Ban For 3 Whereabouts Violations
Non-London Sunday Road Action: WR Holder Jepkosgei & Sara Hall In Japan
LRC Goes To Kenya

LRC My Trip To A Possible Doping Camp In Kenya: What I Saw When I Spent A Day With Olympic Champion Jemima Sumgong LRC founder Weldon Johnson was at Olympic marathon champion Jemima Sumgong's training camp in Kenya a couple of weeks before her positive "A" sample doping test was announced.
Want a Better Running Shoe?
Beta Better Running Shoe Site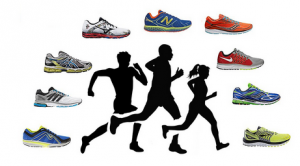 It's Time to Change How We Find Running Shoes