Are You Ready For Some Tailwind? LRC A Huge Tailwind Produced Mind Boggling Times At The 2011 Boston Marathon; Will History Repeat Itself Again On Monday? A big tailwind is being forecast for tomorrow's race. How much will it help the runners?
It Was A Record-Breaking Saturday On Both The East & West Coasts *Mt. SAC Results
Mt. SAC 800 Madness: Raevyn Rogers 1:59.10 NCAA 800 Record At Mt. SAC, Breaking Old Record By .01 Suzy Favor Hamilton's record had stood since 1990.
Clayton Murphy Runs 1:43.60 At Mt. SAC He won by over 2 seconds and is now the 3rd-fastest man in history for April.
*Other Mt. SAC Results Deajah Stevens won the 100 (11.00 PR) and 200 (22.31). Ronnie Baker went 9.99 in the 100m.
*Ronnie Baker Recalls His Worst Moment In The Sport – When He Bombed The Final At The 2015 World University Games

BAA 5k: LRC Ben True (13:20) Breaks His Own American Record, Molly Huddle Gets Another Sub 15 But Is Outkicked By Buze Diriba (14:54) True has mixed up his approach this year and Huddle is going for the AR at Pre. 
Discuss: While you were sleeping: Ben True just broke the American 5k record
BAA Mile: LRC 2017 BAA Mile: Michigan Alums Nick Willis (4:13) & Nicole Sifuentes (4:33) Prevail Soratos and McGee were your runners-up as Sifuentes broke the course record.
Other Results
Boston Marathon Previews

LRC Why Galen Rupp Will (& Won't) Win The 2017 Boston Marathon An American-born male hasn't won in Boston since 1983. A healthy Galen Rupp would have a great shot at changing that. The question is – is he healthy enough to win on Monday?
Full Men's Preview: LRC Lemi Berhanu Hayle Goes For The Repeat Against A Field That Contains 5 Sub-2:05 Guys We break down the elite men's field that will challenge US Olympians Galen Rupp, Jared Ward and Meb Keflezighi in Boston on Monday.

American Men's Preview: LRC Olympians Galen Rupp, Meb Keflezighi, Jared Ward & Abdi Abdirahman Headline A Stacked American Field

American Women's Preview: LRC Can Desi Linden End The U.S. Major Drought? How Will Jordan Hasay Fare In Her Debut? The LRC staff is divided on who is America's biggest hope on Monday – Hasay or Linden.
*MB: Debate: Who will be the top American woman at the 2017 Boston Marathon – Jordan Hasay or Desi Linden?

Full Women's Preview: LRC Kenyan Stud Gladys Cherono Leads A Field That Includes Former Boston Champs Atsede Baysa, Caroline Rotich & Buzunesh Deba Gladys Cherono is one of women's running's biggest talents and appears to be the woman to beat but Edna Kiplagat and Atsede Baysa have 500,000 reasons ($$$) to pull off the upset.

LRC Six Years After Seeing The First Atomic Bomb Detonate In Hiroshima, Shigeki Tanaka Became The First Japanese To Win The Boston Marathon And soon the Japanese were a marathoning power. Read all about it.
Outside Coverage
Two Great Athletes Are Retiring; Another Is Just Getting Going
Tracktown Summer Series Is Back For Year #2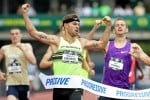 LRC TrackTown Summer Series 2.0 To Have Allyson Felix, Bernard Lagat, Nick Symmonds And Sanya Richards-Ross As GMs, Plus Why Nick Symmonds' Final Season May Be A Short One An improved TrackTown Summer Series is back for year #2. We give you the details, plus the news that Nick Symmonds' career may not make it into July.
Will Roger Bannister Have To Share His Anniversary With Eliud Kipchoge?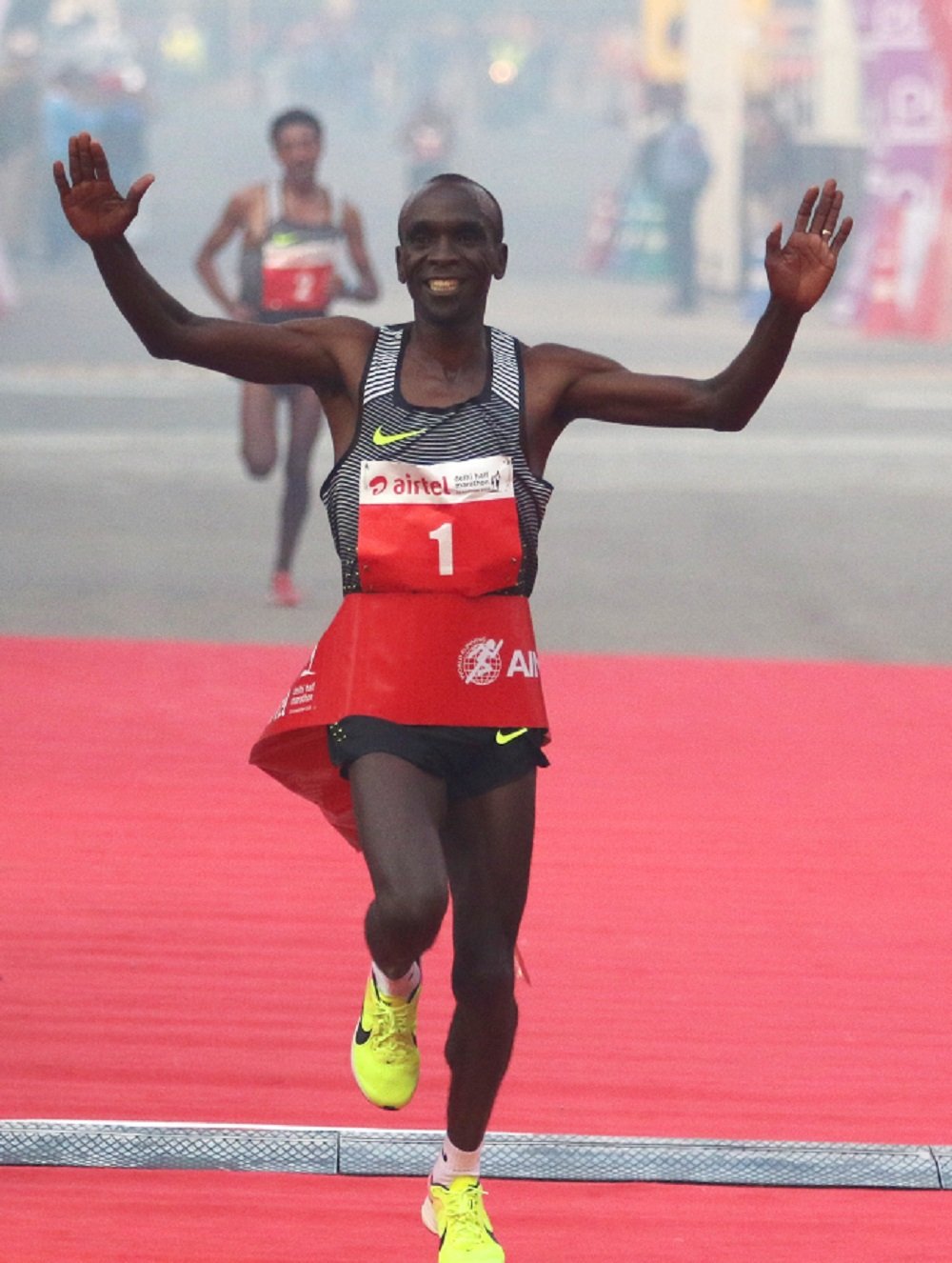 Nike Sub-2 Hour Attempt Set For The First Weekend Of May The attempt will go down at the Autodromo Nazionale Monza F1 track in Italy on either May 6, 7, or 8 depending on weather. The date is very appropriate as May 6th is the 63rd anniversary of Roger Bannister's first sub-4 minute mile.