The Dirtiest Jumps In History?
Three Athletes Call For Investigation Into Athens 2004 Women's Long Jump, Where Russia Swept The Podium All three Russians have since failed drug tests, which has the women who finished 4th through 6th feeling they were cheated. However, they'll have a tough time getting the results overturned as the statute of limitations has passed and the frozen samples have been destroyed.
World XC Course Preview And Race Previews

LRC Video Tour Of 2017 World Cross-Country Course And Its PIT With Photos Wimps should stay home as this pit has the "PIT," two steep hills, one with a 90-degree turn, is almost never straight. Repeat that 5 times.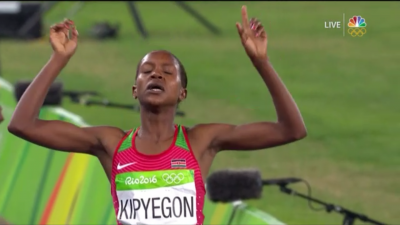 LRC Women's Preview: A Comically Loaded Kenyan Team Should Roll, Can Alice Aprot Win Worlds Like Her Brother? The Kenyan team is loaded and includes 1,500m world champ Faith Kipyegon.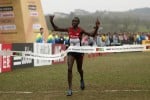 LRC The World's Greatest Foot Race – 2017 World XC Champs Senior Men's Preview: Can Geoffrey Kamworor Lead Kenya To Team Gold? Can The Americans Medal? Geoffrey Kamworor is looking to become the 1st man since 2006 to successfully defend his world cross-country crown. Can he do it? If he falters, who is likely to win? Can the Americans possibly pick up their first individual medal since Alberto Salazar's silver in 1982? They've certainly got a good chance, particularly if Olympic 5,000 silver medalist Paul Chelimo, who is in Uganda ready to race the 10k (but currently only on the 4 x 2k relay), somehow ends up running.

LRC U.S. Champ Leonard Korir Says The American Men Can Win Team Gold At World XC The US men have never won team gold.
Women's Running News: Our Thoughts Go Out To G. Grunewald
Our Weekly Recap – The Week That Was

LRC WTW: Noah Droddy And Emily Sisson Rock NYC, The Slow Twins Rise Up, Ed Whitlock Dies And The US Olympians Doing Boston And A Disgraceful Hitler Analogy We break down some great half marathon action from across the globe, wonder when some mid-20s Americans will make their marathon debuts and say goodbye to a legend.
International Distance News

RRW Full Recap Molly Huddle (68:19) And Feyisa Lelisa (60:04) Win 2017 NYC Half In Sprint Finishes As Emily Sisson (68:21) And Chris Derrick (61:12) Move Into US Top 10 All-Time (Updated) Sisson's debut was great as she's one of the 5 fastest US women ever now and she's only run it once.
*LRC Molly Huddle, Emily Sisson, Feyisa Lelisa, Callum Hawkins, Chris Derrick And Diane Nukuri Talk After 2017 NYC Half Marathon Sisson aced her debut: "It actually didn't feel that different than just training together, just like doing a tempo run, but a harder tempo run and longer."
*MB: Official 2017 United Airlines NYC Half Live Discussion Thread

Full coverage in our 2017 NYC Half Special Section.
Want a Better Running Shoe?
Beta Better Running Shoe Site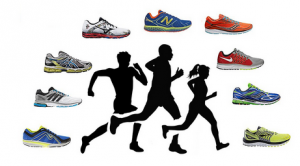 It's Time to Change How We Find Running Shoes