MB: Oficial NCAA XC Conference Weekend Friday Discussion Thread
PAC-12 Men Wetmore and CU Do It Again Edward Cheserek has won his 4th Pac-12 title but the big news is CU has somehow won yet again. Oregon was just 4th.
*Oregon men go home devastated
PAC-12 Women Washington's Neale And Colorado Win #1 Colorado was supreme – scoring just 32 points – the lowest at PAC-12s since 2008.

ACC Men Syracuse (29 Points) Crushes It, Led By Justyn Knight
*Justyn Knight over King Ches?
ACC Women Anna Rohrer And NC State Win
*The Frazier Sisters Are Back! 
Big East Men Tiernan And Providence Win Tiernan is the first 4-time Big East champ.
Big East Women Piccirillo And Providence Win
Mountain West Men Uchikoshi and Boise State Win
Mountain West Women Alice Wright And New Mexico Win NCAA favorite Brenna Peloquin was just 4th.
*Brenna Peloquin fades and finishes 4th at Mountain West
SEC Men: Alex George Leads Arkansas To Win
SEC Women: Arkansas And Schweizer Win
Fan Polls LRC Nation Says Colorado Women, Northern Arizona Men Are Strong #1s, Colorado Men Will Lose First PAC-12 Title  We've tabulated your votes in our national and conference polls.

LRC Ivy League Special 2016 Heps / Ivy League Men's Cross-Country Preview: Can Anyone Stop Penn From Winning Its First Title Since 1973? We spend nearly 2,500 words breaking down a men's conference cross-country race with no ranked teams in it.  Why? It's the Heps, baby.

LRC Preview Part II: What To Watch For At The Big 12, Big 10 And Ivy League Meets? The No. 9 Oklahoma State men will look to make it 9 straight Big 12 titles on Saturday, while the No. 18 OSU women will look to upset No. 12 Baylor and No. 15 Iowa State. At Big 10s on Sunday, the men's race is wide open with No. 14 Michigan battling No. 18 Wisconsin and No. 19 Indiana, but the highlight is a showdown between No. 6 Michigan and No. 9 Penn State in the women's race.

More XC News
Want a Better Running Shoe?
Beta Better Running Shoe Site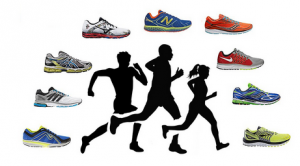 It's Time to Change How We Find Running Shoes