Our Weekly Recap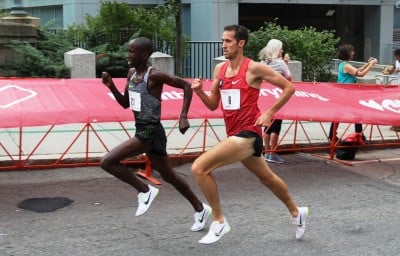 WTW The Kenyans Are Really Good At the Half-Marathon, The Paralympics Come to an End, Drama at the World Triathlon Champs, Slow Times at the Philly Half, and Usain Bolt Gives Up On The 200? This week we try to figure out why Kenyans are way better at the half marathon than the marathon, point out that the US road 5k champs were won in a time that was slower than the 5k split of a European half marathon, learn that it's better (from a performance perspective) to be a double amputee than single amputee in the Paralympics, and wonder if fast times will ever return to the Rock 'n' Roll Philadelphia Half Marathon.
Mo Farah's TUE's Revealed And There's Not Much To See
Road Races We Didn't Get To Over The Weekend
Post-Rio Talks With Molly Huddle and Abbey D'Agostino

LRC Molly Huddle Talks About Losing Her 5k American Record And Her NYC Marathon Preparations: "I Kind of Miss The Track Already" (fixed) Molly Huddle may have recently lost the 5000 American record she once held but she's not too upset about it, "(Sub-14:40) that's where the record belongs – we'll see how much lower it can go."
*MB: Molly Huddle on Shannon Rowbury breaking her 5000 AR, "(Sub-14:40) that's where the record belongs."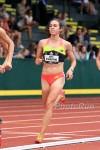 D'Agostino said she had a sense, even before her race, that something special might happen. "I felt this affirmation that yeah, I really am going to be there for some reason other than this race performance."
Doping II: Other Russian Doping News
2016 TCS New York City Marathon Fields Released

LRC Might Dathan Ritzenhein Have A Chance To Win The 2016 NYC Marathon? We Break Down the 2016 NYC Marathon Elite Fields We break down the fields for you and note that the men's field is short on African talent – could that open the door for a win by America's Dathan Ritzenhein? Molly Huddle will have her hands full on November 6 as Mary Keitany is looking for a 3-peat against Berlin champ Gladys Cherono, 2015 NYC runner-up Aselefech Mergia and Joyce Chepkirui.
*Press Release from NYRR
*MB: 2016 NYC Marathon Fields released – Does Ritz have a chance (only 4 other sub-2:08 guys in the race)?
More Upcoming Road Action
More Doping: No Russia, It's Still You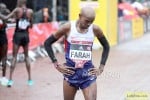 Did you know that 2016 produced the slowest world leading time in the men's 5000 in 23 years? We know that and a whole lot more.
Doping: Hackers Release Info On Multiple T&F Olympic Champions
WADA Gets Hacked

LRC The Russians Have Hacked WADA and Want You To Think Simone Biles Is A Drug Cheat Because She Takes ADHD Medicine Russian hackers have gotten their way into WADA and published a positive drug test for American star Simone Biles. In reality, the positive test is a good thing for the anti-doping movement as it shows the tests work as Biles should have tested positive for the ADHD med she openly declared she was taking.
*MB: The Russians Have Hacked WADA: Leaked Drug Tests/TUEs – Real or Not?
NY Times article The hacking group "the Fancy Bears" said, "This is just the tip of the iceberg" as they plan to released more medical records of other athletes from around the world. *BBC analysis
Previous Paralympic News

LRC USA's Mikey Brannigan Dominates 1500m at Paralympic Games Brannigan ran like the boss in the Paralympic T20 1500.
*NBC Video: Race Highlights, Interview With Brannigan And His Parents And Reaction Clip From His Former HS Watching At Home
Want a Better Running Shoe?
Beta Better Running Shoe Site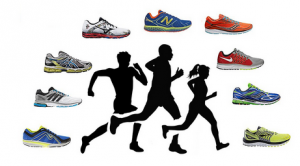 It's Time to Change How We Find Running Shoes