US Action Was Led By 2016 USATF Road 5k Champs *Results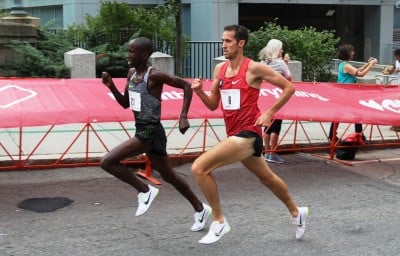 RRW Ryan Hill (With a Kick) and Aliphine Tuliamuk (Thanks to a 4:43 Opening Mile) Win USATF 5k Champs at CVS Downtown 5k in Providence Jordan Hasay 3rd.
International Action
Good Reads
Sprint / Jump /Throw News
Doping I: The WADA Hack / TUEs
Interesting Paralympic News
Feyisa Lilesa Continues His Protest From The US
NCAA XC Countdown

LRC 2016 NCAA Women's XC Preview: #10 Michigan State, #9 Oklahoma State, #8 Michigan, and #7 Boise State With the Olympics and Diamond league season now over and the big NCAA meets approaching, we start our NCAA top 10 countdown with the women.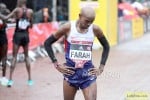 Did you know that 2016 produced the slowest world leading time in the men's 5000 in 23 years? We know that and a whole lot more.
Doping: Hackers Release Info On Multiple T&F Olympic Champions
WADA Gets Hacked

LRC The Russians Have Hacked WADA and Want You To Think Simone Biles Is A Drug Cheat Because She Takes ADHD Medicine Russian hackers have gotten their way into WADA and published a positive drug test for American star Simone Biles. In reality, the positive test is a good thing for the anti-doping movement as it shows the tests work as Biles should have tested positive for the ADHD med she openly declared she was taking.
*MB: The Russians Have Hacked WADA: Leaked Drug Tests/TUEs – Real or Not?
NY Times article The hacking group "the Fancy Bears" said, "This is just the tip of the iceberg" as they plan to released more medical records of other athletes from around the world. *BBC analysis
Previous Paralympic News

LRC USA's Mikey Brannigan Dominates 1500m at Paralympic Games Brannigan ran like the boss in the Paralympic T20 1500.
*NBC Video: Race Highlights, Interview With Brannigan And His Parents And Reaction Clip From His Former HS Watching At Home
Want a Better Running Shoe?
Beta Better Running Shoe Site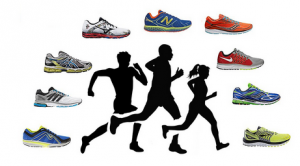 It's Time to Change How We Find Running Shoes