Need Something To Read On A Sunday? Read This
9,000+ Words Of Great Journalism Learn About The Life Of Arguably The Most Talented Sprinter In History – Houston McTear McTear did it all in life – from equaling the WR in the 100y during the heats of a HS race and competing for Muhammad Ali's track club, to drug addiction and homelessness. If you've got 30+ minutes this weekend, this is a great read. A movie about his life is being made, watch the trailer here.
North American Olympic News
Opening Ceremony Recap  

Worth A Watch:

Video On Kip Keino
Semenya Will Keep A Lower Profile In Rio
2016 Is The Year Of The Zatopek Books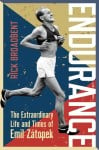 Endurance is one of three Zátopek biographies that were released this summer (Today We Die A Little! by Richard Askwith and Quicksilver by Pat Butcher - which we have not reviewed yet - are the others). This one's worth a read as it offers insight into not just Zátopek's life, but those of rivals Alain Mimoun, Gordon Pirie and Jim Peters as well as Zátopek's former coach Jan Haluza and his brutal treatment at the hands of Czechoslovakia's communist regime.
Want a Better Running Shoe?
Beta Better Running Shoe Site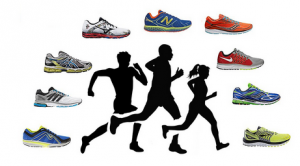 It's Time to Change How We Find Running Shoes