The Latest On USADA's Investigation Into Alberto Salazar's Nike Oregon Project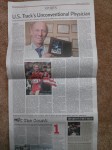 LRC Exclusive What's Going On With US Anti-Doping's Investigation Of Alberto Salazar's Nike Oregon Project? Documents And Audio From Latest Court Hearing Offer Lens Inside The Investigation USADA's attempt to compel Dr. Jeffrey Brown to testify about his treatments of several elite athletes has been met with skepticism by a Texas judge even though seven athletes themselves have given their permission.
*MB: The latest on USADA's investigation into Alberto Salazar's Nike Oregon Project

LRC Legal Analysis: 5 Takeaways From USADA's Attempts To Force The NOP's Endocrinologist To Give A Deposition A lawyer gives his thoughts on the court hearing.
We Can't Wait – Watch It Live 9-11pm ET Tmw.

LRC Race Of The Week: U.S. Champs Clayton Murphy & Matthew Centrowitz To Square Off At 1,000 Meters On Saturday Before A Prime Time, National TV Audience On ESPN The final IAAF Diamond League meet before the Olympics is taking place today and tomorrow in London and it features two of the sport's biggest stars in Mo Farah and Usain Bolt. But the race of the week is going to be in Houston and it's going to be live on ESPN (9-11 ET).
*MB: Race of the week/year? Who you got? Centro vs. Murphy at 1k tmw night!! Live and on ESPN during Primetime!!!
Good And Bad Olympic News
Mary Decker And Zola Budd Are In The News
Distance News And Questions
The Kenyans Are Talking Big Yet Again
Previous Russian Doping Updates
The Real Winners From The Trials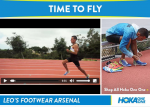 See who the kings of LetsRun.com are.
Usain Bolt Gets Cover Of Sports Illustrated

Great Read On Usain Bolt In Sports Illustrated Tim Layden once again showing why he's the best track writer in America. It's two straight SI covers for Tim as he also had the Caitlyn Jenner cover article.
*Be Like Jon Gault, Read SI Cover-To-Cover Each Week For Under $1 A Week And support LRC – we get a small commission if you sign up.
GB News: UK Athletics Crushing Dreams
Latest Report On Russian Doping Comes Out Tomorrow
Doping: Aden Updates; Rosa Charged In Kenya
Jama Aden Speaks: In An Exclusive Interview, Aden Tries To Explain Away His Recent Arrest And Doping Accusations Aden denies everything, saying that drugs were found in someone else's room, not his, and that the needles he through away were for his own use. However, with statements like, "There is no way in the world you can get away with cheating if you have a high level athlete," it's hard to take anything he says seriously.
*Genzebe Dibaba Ran 3:59.83 In A Low Key Spikeless 1,500 In Barcelona Last Week Ayanleh Souleiman also ran 1:44.06 in the 800.
*MB: Jama Aden Interview after arrest
Italian Agent Federico Rosa Charged With Six Counts Of Doping Athletes, Including Rita Jeptoo Rosa manages many top Kenyans (Asbel Kiprop and London Marathon champ Jemima Sumgong among others), and was charged with doping Rita Jeptoo. No word on what evidence they have. This could be big, but we'll have to see as the Kenyans do like to blame foreign agents for their doping problems, but this is the first agent charged that we know of. *Discuss
Italian Racewalking Doper Alex Schwazer Has Gone To The Police To Try And Prove He Was Sabotaged In His Latest Doping Positive People would be more likely to buy his story if he hadn't already doped his way to an Olympic gold medal.