LRC Ronald Kwemoi Upsets Asbel Kiprop In Monaco As History Will Have To Wait For The 100th Sub-3:30 Clocking Coming into tonight, 99 times in history a human had broken 3:30 for 1,500. When Asbel Kiprop hit 800 in 1:50 low, it looked like we were well on our way to #100 but the final 700 wasn't kind to Kiprop.
*MB: Kiprop and Farah get trashed in Monaco *Kiprop is DONE

LRC Caster Semenya (1:55.33 NR) Runs The World's Fastest Time Since 2008 & Leads Field To Slew Of PRs; Francine Niyonsaba 1:56.24 NR, Molly Ludlow 1:57.68 #7 All-Time USA Semenya has yet to go sub-1:55 but it is only a matter of time.

LRC Rest Of Monaco: Omar McLeod Loses For First Time In 2016, Van Niekerk Keeps Winning, National High Jump Record & Dramatic Injury For Tamberi

More From The Message Board:
What If A Bunch Of Crazy Stuff Didn't Happen At The Trials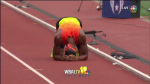 LRC What If Duane Solomon Hadn't Let Up In Round #1, What If Kim Conley's Shoe Hadn't Come Off, What If Brenda Martinez Hadn't Been Tripped Up In The 800? We look at "What if" a bunch of crazy stuff didn't happen at the Trials …

Speaking Of Crazy: LRC Wow: Is This Best Finish To A Distance Race Ever? We've seen some crazy finishes over the years, but aren't quite sure if we've ever seen anything as crazy as the finish to the men's 5,000 at the 2016 European Championships.
Trials Week That Was

LRC The Biggest Winners And Losers At The Olympic Trials We know who made the team and who didn't, but who really won and lost? We tell you – but with a twist as some losers won and some winners won by losing.
*LRC Mason Finley – US Olympic Trials Discus Champion – Credits Much Of Success To The Fact He's Lost 87 Pounds – Says Cardio Work And Nutrition Are The Keys To Massive Weight Loss
Upcoming Diamond League Action
General Olympic News: Is Olympic Golf A Joke?
The Latest On The Federico Rosa Arrest In Kenya / Doping News
Want a Better Running Shoe?
Beta Better Running Shoe Site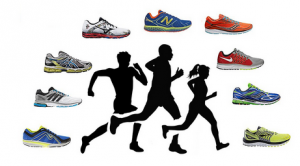 It's Time to Change How We Find Running Shoes