Saturday

Sprints LRC Fire On The Track: Justin Gatlin (9.80), LaShawn Merritt (43.97) And Allyson Felix (49.68) All Crush World Leaders The women's 100 was also historic as it saw three women break 10.80 for the first time in history. Trayvon Bromell tied his PR in taking second in the 100 (9.84) as Marvin Bracy (9.98) edged out Mike Rodgers (10.00) for the third spot.
*Tim Layden On Sunday's Action Starring Gatlin And Felix Felix: "It was different from any meet I've ever had."
*Bob Kersee Calls Allyson Felix's Win Her Greatest Performance
*LaShawn Merritt Says He'll Do The 200 At Trials And Then Decide IfHe'll Double In Rio
*4 Years After Crying After Finishing 7th In OTrials, English Gardner Wins Women's 100m
Field Events LRC Jeff Henderson Wins Historically Deep Long Jump; Age Defeats Youth In Women's High Jump And The Ashton Eaton Show Continues The field event action didn't disappoint on Sunday. We recap the women's high jump, men's long jump and decathlon which all concluded today.
*Marquis Dendy Qualifies In Historic Men's Long Jump
Day 1 At The Olympic Trials

LRC Galen Rupp Knocks It Out Of The Park To Win Olympic Trials And His 8th Straight USATF 10,000m Title Galen Rupp won his 8th 10,000 title in a row as a slew of carnage was left behind him with athletes dropping out in the heat.
LRC Six Minutes And Six Points With Alberto Salazar, Including "… the hotter it is the better." Salazar was on hand to offer some interesting insight into Galen Rupp's latest US 10,000m title. Was Salazar nervous for Rupp? What double is he leaning towards for Rio? And when might Rupp retire? Find out here.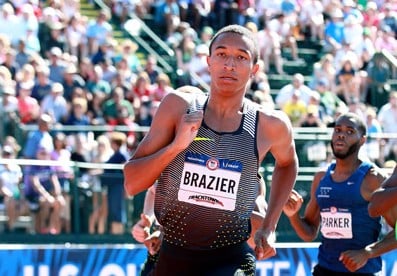 LRC 2016 Olympic Trials Begin With Chaos – Donavan Brazier And Duane Solomon Bomb Out In 1st Round Of Men's 800 Unbelievable.
*DONOVAN BRAZIER IS DONE
*Duane Solomon….DUMB!!!
*Murphy >>> Brazier
LRC Women's 800 Prelims: Favorites Advance As Laura Roesler Goes Home

LRC An Emotional Sanya Richards-Ross Bids Farewell To The Sport Of Track And Field At Historic Hayward Field The 2012 Olympic champ was unable to hold back tears after her great career came to a premature end.
*MB: Rupp Haters – How do you look at yourself in the mirror in the morning?
*MB: Who else has won the OT at marathon and track in one year?
*MB: Lagat would have made the team…
*MB: Army Runners Dominate 10k
*MB: German Fernandez DNF
*MB: The USOC should revoke NBC Sport's media credentials
*MB: Ben True did exactly what I said he'd do
*MB: Galen Rupp is a beast that eats nails for breakfast….
*LRC Post-Race Video Interviews link fixed
Sprint/Field Action: 
Talk About The Action Live: MB: Official 2016 Olympic Trials Day 1 Live Discussion Thread
Kenyan Trials – Get The Inside Scoop From Our Man On The Ground In Eldoret *Results
Doping Updates – A Good Day For Whistleblowers
---
Recommended Read: Sports Illustrated Cover Story By Tim Layden: "An American Hero" 40 Years After Gold, Caitlyn Jenner Comfortable In Her Own Skin" A great read with insights and stories from the 1976 Jenner who won decathlon gold as a man and the 2016 Jenner who promotes gender rights as a transgender woman.
*MB: Apparently Bruce Jenner admitted to using PEDs in an 1988 interview
---
FloTrack Has Their Media Credentials For The Olympic Trials And Rio Revoked By The IOC Apparently they violated use rights by streaming parts of the marathon and wrestling Olympic Trials.
*MB: Flotrack denied credentials to the Olympic Trials
It's Time To Put Your Game Faces On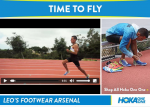 The Olympic Trials are here. It's time to get down to business.

LRC US Olympic Trials Women's 800: Prepare For Chaos In The Most Wide-Open Distance Event Of The Trials Ajee Wilson, Alysia Montano and Brenda Martinez have all starred on the international stage before. Will they make it to Rio? Not necessarily, as 12 Americans this year have run between 1:59.72 and 2:00.82.

LRC US Olympic Trials Men's 800: Old (Nick Symmonds/Duane Solomon) Vs. New (Boris Berian, Clayton Murphy, Donavan Brazier) Over Two Laps The 800 is full of lots of studly young talent in Boris Berian, Donavan Brazier and Clayton Murphy – average age 21. Will they arrive as Olympians or can the old studs like Duane Solomon and Nick Symmonds make one last stand?
Previous: LRC US Olympic Trials Men's 10,000 Preview *LRC US Olympic Trials Women's 10,000 Preview: Molly Huddle, Then Who?

The 2nd-Fastest Man In World History Is On The Comeback Trail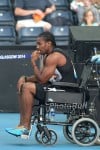 Last year, on the comeback trail after hamstring surgery, Yohan Blake, the second-fastest man in history, was running and losing "B" heats in Europe. Now, the man formerly known as "The Beast" is back in form, having exorcised his demons. "The nickname was holding me back. I keep on getting injured and it was related to the beasts in the Bible ... God didn't like it, so I had to change it."
Want a Better Running Shoe?
Beta Better Running Shoe Site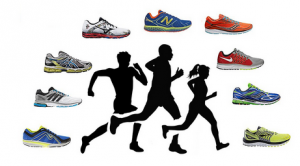 It's Time to Change How We Find Running Shoes