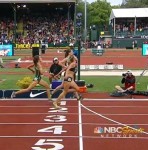 Four years ago, the women's 5000 at the US Olympic Trials was a race that no one who watched it or ran in it will ever forget. Over the next three days, we'll give you the full story of the race – how the main protagonists got to the start line, their thoughts during the race and how those 15 minutes have affected the rest of their lives.
*RR: DailyRelay: "Chaos Reigned: An Oral History Of The 2008 Men's 800m Olympic Trials Final" Andrew Wheating: "There's never going to be a race in my life that will ever have the same meaning to me as that race does."
Three Recommended Reads
Other Weekend Action / News Of Note
Previous African ChampNews
Previous Interesting Reads
Nike Raised The White Flag

LRC David 1, Goliath 0: Nike Has Dropped Its Lawsuit Against Boris Berian Berian is now free to run for whomever he pleases at the 2016 US Olympic Trials.
*Keflezighi Tells Bloomberg Berian's "First Preference" Is To Now Sign With New Balance
Olympic News – Rio And Beyond
A Lot Being Made Over Whether Russian Flag Will Be In Rio
Once A Doper …
2008 Olympic Race Walk Champ Alex Schwazer Fails Drug Test Just 6 Weeks After Returning From 3+ Year Ban This from the guy who got his girlfriend banned for helping him evade drug tests and broke down in apologetic tears after testing positive in 2012. Pathetic.
*Schwazer Claims He Was Sabotaged, But Aussie Jared Tallent Isn't Buying It Schwazer returned from his doping ban to beat Tallent at the World Race Walking Team Champs last month.
*AP article
What Makes Asbel Kiprop So Good? We Try To Tell You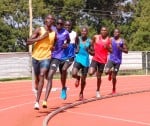 The Pre Classic is this weekend and the Bowerman Mile is LOADED with Olympic champ Taoufik Makhloufi, all three medalists from Worlds last year, plus studs like Matthew Centrowitz, Silas Kiplagat and Ayanleh Souleiman. But the headliner is Asbel Kiprop, and our man on the ground in Kenya, Andy Arnold, says hand him the victory and world record later this summer after getting a behind-the-scenes look at his preparation for Pre.
*MB: The secrets of Asbel Kiprop revealed - Our man on the ground in Kenya says hand him the gold and WRecord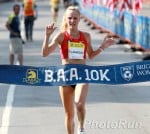 Flanagan is on fire, and so is training partner Amy Cragg, who set another PR, and Dathan Ritzenhein returned with a good run.
*RRW: Hometown Hero Shalane Flanagan Wins B.A.A. 10-K; Sets North American Record
*MB: Ritz 3rd in baa 10k in 28:12 … should he have done the Trials?
*MB: Shalane too fit too early?
The World's Countries Host Their National Championships
The 2nd-Fastest Man In World History Is On The Comeback Trail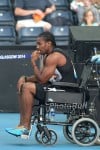 Last year, on the comeback trail after hamstring surgery, Yohan Blake, the second-fastest man in history, was running and losing "B" heats in Europe. Now, the man formerly known as "The Beast" is back in form, having exorcised his demons. "The nickname was holding me back. I keep on getting injured and it was related to the beasts in the Bible ... God didn't like it, so I had to change it."
The Latest Russian Doping Updates
Want a Better Running Shoe?
Beta Better Running Shoe Site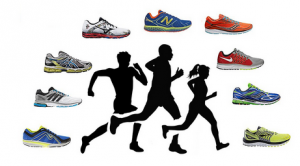 It's Time to Change How We Find Running Shoes