Stumptown Twilight *Results

LRC Justin Knight Outkicks Galen Rupp, Former NCAA Stars Greer, Fleet, Wheating, Soratos Come Up Short, Centro Is Back And Is Mary Cain As Well? Galen Rupp lost in the 5,000, beaten by Knight and Woody Kincaid. Centrowitz crushed everyone in the 1,500 as Andrew Wheating ran 3:40, Edward Cheserek 3:41 and Mary Cain 4:13. Becky Wade didn't get the USA qualifier in the steeple.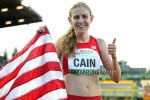 LRC Mary Cain: "The reason I'm relaxed is I'm finally in a place where I see it's going to happen again … I know it's going to happen and I know it's going to be better than 4:03." Cain talks like she's definitely on the way back.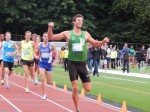 LRC Andrew Wheating: "Eight years ago I was just a boy, now I'm a man taking a different approach."
Olympic News – Rio And Beyond
A Lot Being Made Over Whether Russian Flag Will Be In Rio
Once A Doper …
2008 Olympic Race Walk Champ Alex Schwazer Fails Drug Test Just 6 Weeks After Returning From 3+ Year Ban This from the guy who got his girlfriend banned for helping him evade drug tests and broke down in apologetic tears after testing positive in 2012. Pathetic.
*Schwazer Claims He Was Sabotaged, But Aussie Jared Tallent Isn't Buying It Schwazer returned from his doping ban to beat Tallent at the World Race Walking Team Champs last month.
*AP article
Jama Aden Gets Arrested

LRC Jama Aden Doping Raid Update: How Might The Raid Impact Mo Farah, The Dibabas And Nike? Today, we look at some of the connections between Aden and the sport's biggest names like Genzebe Dibaba, Tirunesh Dibaba, Mo Farah, and Nike and wonder what type of impact, if any, the scandal will have on them. We also reveal for the first time in the English press that Mo Farah trained in Sansabell, Spain in 2014, a fact his agent didn't even know, but claimed to be more than 100 miles away in France. Why?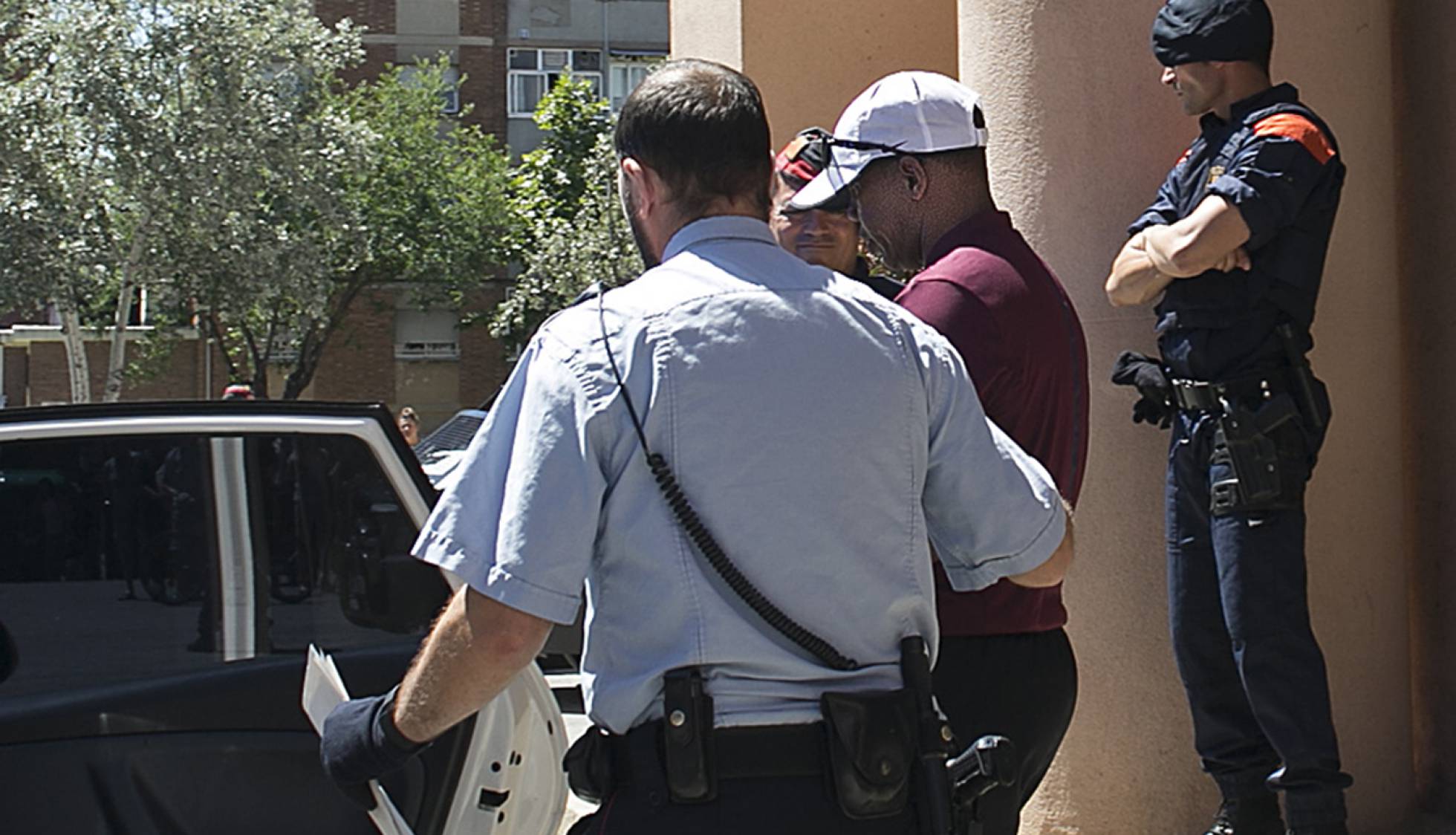 LRC Everything You Need To Know About The Jama Aden Doping Raid That Took Place With Three Dibaba Sisters Being Present We give you the scoop on the biggest doping scandal in distance running's history and the biggest non-country-related (i.e. Russia) doping scandal since BALCO. In the near future, we'll have much more for you, including "What does this mean for Nike, Mo Farah and Alberto Salazar, who all have ties to Aden?"
Brazier Will Be At The Trials As A Pro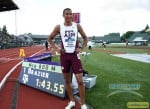 Every pro LRC talked to in the last week except for one said Brazier should turn pro.

Saturday LRC Recap Of The US's 1st Street Meet: Marvin Bracy (10.23) Nips Yohan Blake At The Line, Tori Bowie Runs 11.03 & Jenn Suhr Scratches The United States' first street meet is in the books. The atmosphere was great but not everyone was a fan of the temporary track. Yohan Blake was candid in the mixed zone afterwards, calling the track "atrocious." That's not all he was candid about as he also said that the Russians should be given a second chance in Rio and explained how God told him to give up "The Beast" nickname. A pastor told him if he did so, he'd run well in 72 hours and he then went out and ran his first sub-10 since 2012. Plus Jasmine Todd talks about her mysterious departure from UO.
*RRW: ADIDAS BOOST BOSTON GAMES A HIT IN HUB

Friday LRC Boston Recap: U.S. Leaders For Ajee Wilson In 800 (1:59.72) And Ben True In 1,500 (3:36.05), Sub-13 For Dejen Gebremeskel & HS Junior Kate Murphy (4:07.21 1,500, #3 A-T) Runs Faster Than The Pros Robby Andrews was 7th in the 1,500 in 3:37, Mary Cain 3rd in 1,500 in 4:10. *Friday Results
Message Board Talk About The Meet:
MB: Official 2016 adidas Boost Boston Games Discussion Thread
MB: High schooler Kate Murphy crushes the Olympic trial standard 4:07!!
MB: Robby Andrews 7th in Boost Boston 1,500; smoked by Ben True 
MB: Mac Fleet: 3:51, Ben True: 3:36, Will Leer 3:58. WHAT?!?!?!
---
Ryan Hall Gets Profile In Men's Journal About His Transformation From Rail-Thin Runner To 40-Pounds-Heavier Weightlifter Hall says he has more energy now, has fixed his testosterone levels and is eating more now than when he was running 20 miles a day.
*MB: Ryan Hall: a dozen eggs per day (yes, that's 84 eggs per week !!!!)
---
Stop Pre Phe: Phoebe Wright Selling "Stop Phe" T-Shirts
The Trials Are 2+ Weeks Away – Who Is In? Out? And On The Bubble?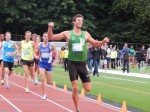 LRC Who's In? Who's On The Bubble? 2016 US Men's Olympic Trials Descending Order Lists Given past history, we know there is bound to be a ridiculous controversy so we've tried to get ahead of it and let you know how things stand two weeks from the Trials.
LRC Who's In? Who's On The Bubble? 2016 US Women's Olympic Trials Descending Order Lists 
Berian And Nike Square Off In Court

LRC David 1, Goliath 0: Nike Has Dropped Its Lawsuit Against Boris Berian Berian is now free to run for whomever he pleases at the 2016 US Olympic Trials.
*Keflezighi tells Bloomberg Berian's "first preference" is to now sign with New Balance
The 2nd-Fastest Man In World History Is On The Comeback Trail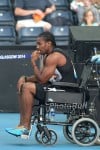 Last year, on the comeback trail after hamstring surgery, Yohan Blake, the second-fastest man in history, was running and losing "B" heats in Europe. Now, the man formerly known as "The Beast" is back in form, having exorcised his demons. "The nickname was holding me back. I keep on getting injured and it was related to the beasts in the Bible ... God didn't like it, so I had to change it."
The Latest Russian Doping Updates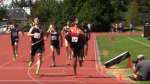 Melissa Bishop went 1:58 for the 2nd time in 3 days.
Articles We Found Interesting
RR: American Hammer Thrower Gwen Berry Had To Serve A 3-Month "Doping" Suspension For Taking A Much-Needed Asthma Medication
Good Athletics Weekly Profile Of Blanka Vlasic, Who Says, "I feel that I was born to do high jump." She says a faith in Jesus Christ is now powering her.
Ryan Gregson And Luke Mathews: A Relationship Redefining Australian Middle-Distance Running Matthews first met Gregson when he was a star-struck 11-year-old. Now they are training partners and both are headed to Rio.
Kim Collins Won't Be In Rio As He Pulls Out Of St. Kitts And Nevis Olympic Trials With Injury Even if he made the team, he might have been booted off for spending the night with his wife.
Ridiculous: Work Begins On Michigan's $168M Athletics Complex For Track And Field, Lacrosse, Soccer And Rowing
Elise Cranny Is Back Home In CO And The Local TV Station Catches Up With Her She's hoping her 4:09.54 time, just .04 off the Trials auto, gets her in. Based on our list, it should.
Due To Huge Headwinds, 10.70 And 12.16 Win Jamaican Junior 100m Titles The women's race was run into a wind of -5.5 m/s.
Rio Governor Declares A State Of Financial Emergency, Requests Funding For Olympics He says emergency measures are needed to avoid "a total collapse in public security, health, education, transport and environmental management."

LRC Full Stockholm DL Recap: Upsets Galore – David Rudisha And Many Favorites Get Beaten As Ibrahim Jeilan, Ferguson Rotich And Angelika Cichocka Pull Off Stunners On a cool and damp evening in Stockholm, there were a lot of surprise winners, including Angelika Cichocka and Ferguson Rotich, but the real question is should Mo Farah be concerned as Ibrahim Jeilan is in the form of his life for 5,000. *Full Results
What Makes Asbel Kiprop So Good? We Try To Tell You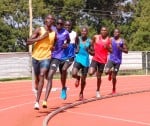 The Pre Classic is this weekend and the Bowerman Mile is LOADED with Olympic champ Taoufik Makhloufi, all three medalists from Worlds last year, plus studs like Matthew Centrowitz, Silas Kiplagat and Ayanleh Souleiman. But the headliner is Asbel Kiprop, and our man on the ground in Kenya, Andy Arnold, says hand him the victory and world record later this summer after getting a behind-the-scenes look at his preparation for Pre.
*MB: The secrets of Asbel Kiprop revealed - Our man on the ground in Kenya says hand him the gold and WRecord
WADA Head Craig Reedie Catching Flack
This Week's Distance Action

LRC Brooks PR Recap: Could Nick Symmonds And Andrew Wheating Be Watching The Olympic Trials From Home? Symmonds' ankle injury kept him out and Wheating still doesn't have an Olympic Trials auto qualifier after windy conditions slowed down the 1,500m. In positive news, Leo Manzano took a big step in the right direction.
More Saturday US Action: MB: COLBY ALEXANDER RUNS 3:36.26 AT PRINCETON The guy who didn't even make the NCAA finals last year missed the Olympic standard by just .06.
Now We Know Why Pros Hate Reductions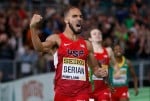 Court documents reveal that Nike certainly didn't agree to pay Berian a minimum of $375,000 over three years ($125,000 per year). Nike wanted to have the right to terminate the agreement entirely if Berian was injured and didn't compete for 180 days. If Berian got injured and only competed a handful of times and didn't make Worlds and wasn't ranked in the top 10 in the world, they wanted to be able to reduce his pay from $125,000 to $6,250. If he died or was permanently disabled, they also wanted to be able to cancel the deal. Berian says that's one reason why he doesn't want to run for Nike - the other is he doesn't like their shoes as he bombed out of USAs the first time he competed in them last year.
Want a Better Running Shoe?
Beta Better Running Shoe Site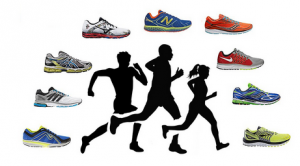 It's Time to Change How We Find Running Shoes