Ultra Runner Or Ultra Cheater?
Ultra Runner Robert Young Denies Allegations That He Is Cheating During His Trans-America Run Record Attempt There have been accusations and videos saying that Young is spending time at night riding in his support vehicle rather than running the miles himself.
*MB: Robert Young fakes run across America
The Latest USATF Controversy Escalates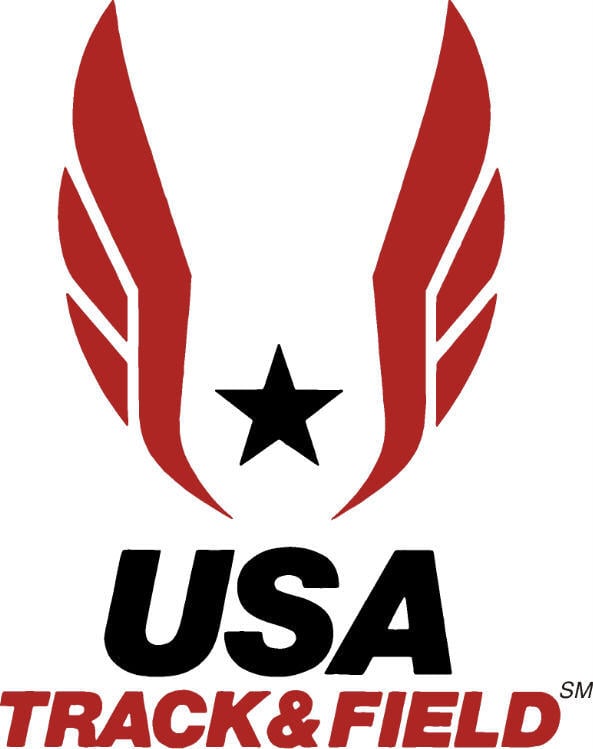 USATF Files Lawsuit Against Entire Suspended Youth Executive Committee As activist Becca Gillespy Peter explains, these volunteers will now "have to pay a significant amount of money to defend themselves against this lawsuit."
*Full Lawsuit Document
*MB: USATF & Max Siegel Continue Their Powergrab – This Time Against The Youth
Oscar P Sentencing Trial Has Begun
Friday's NCAA Men's Action

LRC Not A Misprint: True Freshman Donavan Brazier Runs 1:43.55 To Win NCAA 800m In One Of The Greatest American Junior Performances Ever America, it's time to meet your newest track and field phenom.
*MB: Oh My God!!! 1:43.55!!!!!!!! for Brazier The kid whom many had written off is now a BEAST. And our friend who said last year that Brazier was more talented than Grant Fisher may have been proven correct.
*Video: Watch Donavan Brazier Shatter Jim Ryun's Collegiate 800 Record Which Celebrated Its 50th Anniversary Yesterday
*Video: Donovan Brazier Talks About His 1:43.55 NCAA Record That Broke Jim Ryun's Record

LRC A League Of His Own: Clayton Murphy Destroys The Field Over The Final 100 To Win NCAA 1,500 Title In 3:36.38 The Akron star is officially one of America's two newest mid-d stars as the 800 champ had no problem with the super fast pace and won in the third fastest time ever. If it wasn't for Brazier, everyone would be going ga-ga over his fine run.
*MB: Clayton Murphy Destroys the 1500m Field – Wins in 3:36!!

Rest Of The Meet LRC Full Friday Men's Recap: Jarrion Lawson Pulls Off The 100-200-LJ Triple, King Ches Wins #15, Mason Ferlic Dominates 2,800m Of Steeple And Florida Claims The Team Title It had been 80 years since a man had won three events at a single NCAA meet but Arkansas' Jarrion Lawson equaled the feat last pulled off by Jesse Owens. He wasn't the only equaling history as Edward Cheserek won a record-tying 15th NCAA title.
Nike Gets Restraining Order But Berian Finds Some Important Supporters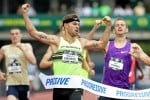 LRC The Restraining Order That Nike Sought Against Boris Berian Is Now Out – Read It Here – Plus Under Penalty Of Perjury, Nick Symmonds, Jesse Williams And Sally Bergesen Support Berian We've received the copy of the minute order from a legal expert and they provide a little analysis of what it all means. We also have copies of sworn affidavits in support of Berian from Jesse Williams, Nick Symmonds and Sally Bergesen. Under penalty of perjury, Williams said he's never signed an athlete to a contact with reductions in it in 12+ years at Brooks.

LRC Nike Is Granted Temporary Restraining Order In Its Lawsuit Against Boris Berian Nike got the 14-day temporary restraining order (TRO) it was seeking even though under the penalty of perjury New Balance's John Evans said his contractual offer to Berian had no reductions in it.
*MB: Official Discussion Thread For Boris Berian's Contract Dispute
*MB: Wow: Nike's mafia-themed party where LetsRun.com was allegedly one of 3 parties to be 'hit 'makes it into the WSJ
Berian Podcast From Monday Night Where He Talks About The Lawsuit *Itunes
The Olympic Trials Are Less Than A Month Away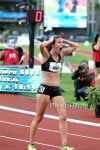 LRC LetsRun.com Olympic Trials Q&A: Who Are The Favorites To Make Rio? What Big Names Are Going To Stay Home? Wednesday marks three weeks to go until the Olympic Trials. With that in mind, it's time for the LRC crew to start looking ahead. Who looks good? Who needs a lot of help? Who might surprise? Dare we say who will make the team?

LRC Recap: David Rudisha Is BACK – Runs World's Second Fastest 600m Ever But Is Nearly Beaten, Mo Farah Gets The One Record He Didn't Have, Asbel Kiprop Sub-3:30, And The American 800m Women Struggle Again Rudisha is back but beatable, Farah now owns all the British records, the 800m is a different event this year, and Caterine Ibarguen's 38-win streak in the triple jump came to an end as English Gardner and Andre De Grasse got wins.
What Makes Asbel Kiprop So Good? We Try To Tell You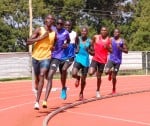 The Pre Classic is this weekend and the Bowerman Mile is LOADED with Olympic champ Taoufik Makhloufi, all three medalists from Worlds last year, plus studs like Matthew Centrowitz, Silas Kiplagat and Ayanleh Souleiman. But the headliner is Asbel Kiprop, and our man on the ground in Kenya, Andy Arnold, says hand him the victory and world record later this summer after getting a behind-the-scenes look at his preparation for Pre.
*MB: The secrets of Asbel Kiprop revealed - Our man on the ground in Kenya says hand him the gold and WRecord
Want a Better Running Shoe?
Beta Better Running Shoe Site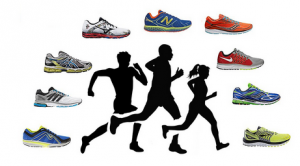 It's Time to Change How We Find Running Shoes