A $95 Billion Company Vs. The Former McDonald's Worker – Nike V. Berian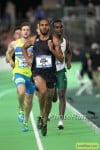 We've read through the lawsuit and tell you why Nike, a company with a $95 billion market cap, is suing the guy who two years ago was working at McDonald's. Updated with statement from Merhawi Keflelzighi.
*MB: Holy cow!! Nike just served Boris Berian at the Hoka One One Meet – They are suing him for breach of contract
*Oregonian's Ken Goe: Regardless Of Who Is Right Or Wrong, "Nike Already Has Lost The Public Relations Battle" Goe calls it "a classic little guy vs. the machine story."
Weekend Previews: Manchester 10K Sunday
News From Russia
Upcoming Meets – Or Not
Week That Was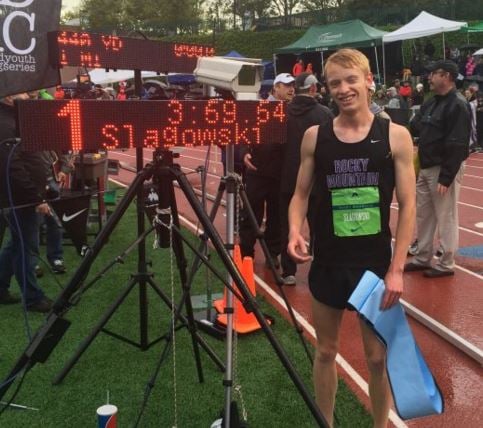 LRC The Good, The Bad And The Ugly From The Conference Meets; Big $ On The Roads, Fast US High Schoolers And The Great Kenenisa Bekele We praise  the Arkansas Razorbacks, have some insight into the incredible Kenenisa Bekele, look at some nice road win$, including a dominant one by Ben Blankenship, plus some high school news and some insight on the Rio track.
*Bekele racing Sun morning  (6 am ET)
Man's Best Friend
Crazy Story: Runner Attacked By Bear And Saved By His Dog While Running In The Woods In Canada Reid Roberts was able to escape with only non-life-threatening wounds thanks to his dog, Pacer, attacking and distracting the bear.
Tokyo 2020 Investigation Continues
The British 10,000 Trials Were Saturday *Results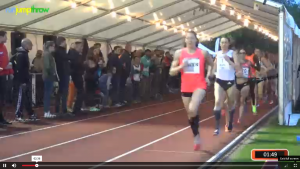 LRC UK 10K Trials Run Through A Bar: Total Unknown Jess Andrews Sets Huge 83-Second PR To Win British 10,000m Trials And Qualify For Rio; Jo Pavey And Andy Vernon Falter There was drama and excitement at the British 10K Trials as in front of thousands of spectators and bar goers, Andrews went from nobody to Olympian, beating Kenya's former World champion Linet Masai in the process. Team favorites Jo Pavey and Andy Vernon faltered. Recap, results, quotes and race videos.
Sprints, Throws And Jumps
Galen, Meb, Shalane And All Olympic Marathon Medal Hopefuls – You Just Caught A Break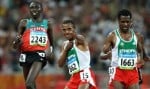 Galen Rupp and Meb Kefelzighi, you just caught a major break as Ethiopia definitely didn't select its three best marathoners for its Olympic team. Kenenisa Bekele is staying home as is women's world leader Tirfi Tsegaye.
*MB: Ethiopian marathon team announced: Picks are as debatable as Kenya's.
Midweek Action – 2016 IAAF Challenge Beijing *Race Videos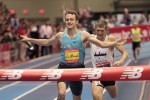 LRC Complete Results: 2016 IAAF World Challenge Beijing Two American men picked up wins in seasonal bests – Justin Gatlin (9.94) and Aries Merritt (13.24) – while pole vaulter Sam Kendricks was even better as he got a new PR and world lead (19'5″). Other world leaders included Majd Eddin Ghazal in the HJ (7′ 8¾"), Bin Dong in the TJ (56′ 6¾"), and Wenxiu Zhang in the women's hammer (75.58m). Plus Ezekiel Kemboi won the steeple, Erik Sowinski almost won the 800 and Nick Symmonds struggled in the 800.
*IAAF Recap Of Beijing: Ghazal Surprises With HJ World Lead, Kendricks Soars 19'5″; Hellen Obiri Wins 1,500, Ezekiel Kemboi Wins Steeple As Erik Sowinski Almost Wins 800
*MB: IAAF Challenge Beijing Official Thread 
*MB: Erik Sowinski 1:45:81
*Race Videos
Oxy & Ostrava Are Friday – Rabat Is Sunday – Previews Coming Soon
*MB: Trouble in NOPland? Rupp SCRATCHES the 5000m at Oxy.
*Usain Bolt Promises He'll Run Fast On Friday In Ostrava If The Weather Is Good, Wants A 9.8 He says his tight hamstring is feeling great.
Latest Russian Doping News
Some Potentially Major Doping News
The US's 1st-Ever Street Meet Is In Boston In 1 Month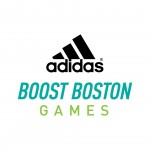 Boston Mayor Marty Walsh also was on hand to pump up excitement for the United States' first-ever street meet, which will be free for all on the Boston Common.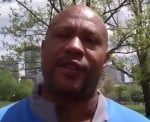 But does he think Dennis Mitchell should be fired?
Want a Better Running Shoe?
Beta Better Running Shoe Site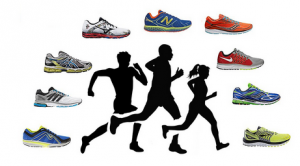 It's Time to Change How We Find Running Shoes