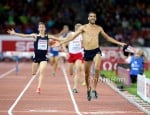 LRC Rabat DL Preview: A Fast Men's 800, The Return Of Mahiedine Mekhissi-Benabbad And Can Francine Niyonsaba Challenge Caster Semenya? The Diamond League's debut in Africa features some great distance match-ups. Everyone is hyping the women's 5,000 at Pre next week but the gold (Almaz Ayana) and silver medalists (Senbere Teferi) are both in Rabat this weekend. Adam Kszczot, Amel Tuka and Nijel Amos headline the men's 800, while MMB joins Jairus Birech and Conseslus Kipruto in the steeple. And then there is the women's 800 where World Indoor champ Francine Niyonsaba will aim to take down Caster Semenya. Plus LaShawn Merritt in the 400 and Erik Kynard vs. Gianmarco Tamberi in the HJ.
*Semenya's Coach Says She Won't Do 400-800 Double At The Olympics
*Daily Relay's: This Weekend's Best Match-Ups
*In A Race We Weren't Aware Of, Nick Willis Is Racing In Canada
Galen, Meb, Shalane And All Olympic Marathon Medal Hopefuls – You Just Caught A Break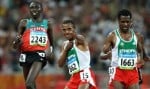 Galen Rupp and Meb Kefelzighi, you just caught a major break as Ethiopia definitely didn't select its three best marathoners for its Olympic team. Kenenisa Bekele is staying home as is women's world leader Tirfi Tsegaye.
*MB: Ethiopian marathon team announced: Picks are as debatable as Kenya's.
Week That Was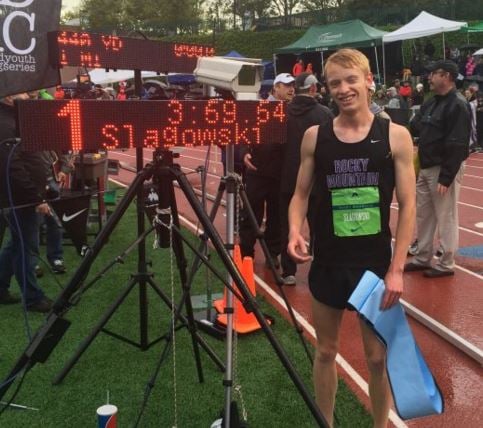 LRC The Good, The Bad And The Ugly From The Conference Meets; Big $ On The Roads, Fast US High Schoolers And The Great Kenenisa Bekele We praise  the Arkansas Razorbacks, have some insight into the incredible Kenenisa Bekele, look at some nice road win$, including a dominant one by Ben Blankenship, plus some high school news and some insight on the Rio track.
*Bekele racing Sun morning  (6 am ET)
Man's Best Friend
Crazy Story: Runner Attacked By Bear And Saved By His Dog While Running In The Woods In Canada Reid Roberts was able to escape with only non-life-threatening wounds thanks to his dog, Pacer, attacking and distracting the bear.
Tokyo 2020 Investigation Continues
Upcoming Action On The Track And Road
The US's 1st-Ever Street Meet Is In Boston In 1 Month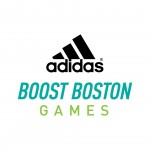 Boston Mayor Marty Walsh also was on hand to pump up excitement for the United States' first-ever street meet, which will be free for all on the Boston Common.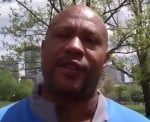 But does he think Dennis Mitchell should be fired?
Sprint News / If You Are Religious, Please Pray That Bolt Isn't Hurt
The Latest Corruption News From Kenya, Russia And Japan
Distance Stars From The Past
Shot Put News
Sprints/Jumps: Bolt Opener

LRC No Need To Panic, Bolt Fans – Usain Bolt Opens Season With 10.05 100m At Cayman Invitational With video. Bolt opened with a 10.09 in 2013 at this same meet. In other action at this meet, Kendra Harrison ran 12.42 in the hurdles, giving her the 3 fastest times in the world in 2016, and Jenna Prandini got the 100 /200 double (11.16 / 22.63). *IAAF Recap
International Distance Results
The Negative Side Of The Sport
Want a Better Running Shoe?
Beta Better Running Shoe Site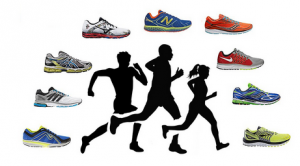 It's Time to Change How We Find Running Shoes