LetsRun.com Goes To Kenya – 2016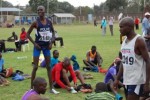 Our correspondent is on the ground in Kenya for the next six months and he's got the latest scoop on Asbel Kiprop, Ronald Kwemoi and Bedan Karoki as he's been watching races with Renato Canova.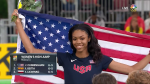 LRC Vashti Cunningham – Randall's Daughter – Wins World High Jump Title And Announces That She's Going Pro Cunningham won while not even jumping as high as she did last week at USAs as she was clean on her first four attempts.
*AP Profile Of Randall And Vashti Cunningham Before The HJ Final

LRC The Rest Of The Meet: Marquis Dendy And Omar McLeod Win Their First World Titles And The US Dominates Both 4 X 400s To Finish With Half The Gold Medals At Worlds The US picked up 5 more golds to finish with half of the 26 golds awarded at Worlds.
Worlds Saturday Non-D

LRC Michelle Carter Comes Up Totally Clutch, Ashton Eaton Crushes Field Again, Dafne Schippers Is Beaten, And Much More Michelle Carter threw an American record in her final throw to get gold in the shot, Ashton Eaton won the heptathlon with ease as Curtis Beach just missed a medal, Barbara Pierre won the 60m, and much more.
Friday At World Indoors

LRC Friday At World Indoors: Trayvon Bromell, Brianne Theisen-Eaton And Brittney Reese Come Up Totally Clutch For Gold, Asafa Powell Does Not, As Nia Ali Repeats In 60H The first night of track action was full of drama as Trayvon Bromell showed he's clutch and Asafa Powell showed he's not. On the women's side of the ledger, Brianne Theisen-Eaton and Brittney Reese came up huge as well for gold. Plus Tom Walsh gave New Zealand its 1st-ever gold!

LRC  Men's 1,500 Prelims: Matt Centrowitz Dazzles As All The Favorites Make Final And Robby Andrews Qualifies Easily Centro had a big kick in the first heat to get the win in a super-tactical 3:47 while the second heat got off easy as they all basically jogged a 4-minute mile to qualify.
MB: Official World Indoor Live Discussion Thread – Day 2

LRC Friday Early Distance Prelims Recap: Caleb Ndiku Falls And Advances To Final, As American Brenda Martinez, Berian, Sowinski, Ryan Hill And Paul Chelimo Make Finals We break down the first track action from World Indoors.
LRC Caleb Ndiku Has A Message For Mo Farah: "All I know is I'm still the guy to watch."

LRC World Record Holders Lavillenie And Suhr Kick Off World Indoors In Impressive Fashion It only took Lavillenie two jumps to wrap up pole vault gold, but that didn't stop him from entertaining the Portland crowd with three attempts at the the world record. It was an all-American battle for gold on the women's side as Suhr and Sandi Morris went 1-2 with Suhr setting a Championship record.
Men's Previews:

LRC M 3,000 Preview LRC M 1,500 Preview LRC M 800 Preview
Your Worlds Friday Discussion
Catching Up With Ben True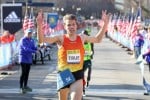 After a fantastic 2015, Ben True is very bullish on 2016 even if he is a little banged up right now. Update: True has withdrawn from this weekend's United Airlines NYC Half but you can still learn about how his off-season is going.
MB: Official Day 4 World Indoor Championships Discussion Thread

LRC Centrowitz Caps Perfect Season With Gold In Men's 1,500 (updated) Centro was magnificent, Nick Willis' run for glory ended up with bronze, as Robby Andrews was 4th and the Africans were left off the medal stand.
*Salazar Says Centrowitz Executed Race Plan Perfectly

LRC USA's Ryan Hill Gets Silver As Ethiopia's Yomif Kejelcha Wins And Arrives As Mo Farah's Potential #1 Rival (updated) Hill was 4th coming off the final turn but he ended up getting the silver!
*Oregonian On Hill's Silver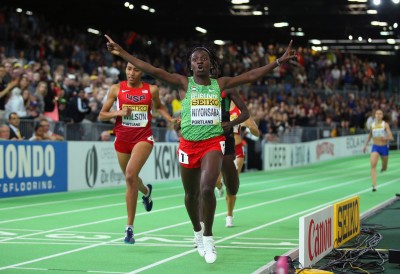 LRC Burundi's Francine Niyonsaba Sprints To Gold In Women's 800 As Ajee Wilson Has To Settle For Silver Wilson had the lead early, but she wasn't ready for an aggressive move by Niyonsaba, who claimed her first global medal. Kenya's Margaret Wambui was third and the U.S.'s Laura Roesler fourth.

LRC Women's 3k Goes According To Form: Genzebe Dibaba Dominates, Defar Gets Silver, Shannon Rowbury Bronze At 2016 World Indoors Dibaba is so good she said this about a field that included Meseret Defar, "It was easy for me because the field was not that strong."
Saturday World Indoors

LRC Boris Berian's Gutsy Run Gets 800m Gold At World Indoors 2016; Bronze For Erik Sowinski Berian was fortunate to make the final as he ran tactically. Tonight, he went for it – big time. And got gold!!
*MB: Boris MF Berian is the World Champ!! Wire to Wire!!! 

LRC W1,500 Sifan Hassan Holds Off Dawit Seyaum To Earn First Global Gold In 4:04.96 And Lead Ethiopian-Born 1-2-3-4 Sweep With Genzebe Dibaba in the 3,000, Hassan had the opportunity to shine and delivered a stellar last lap to hold off the 19-year-old Seyaum for gold. American Brenda Martinez was the top non-Ethiopian-born finisher in 5th.