LRC Robby Andrews Gives Him A Run For His Money, But Centro Is Still The King Of The 1,500 A great race between Centro and Andrews that had Ben Blankenship speculating he may move up to the 10,000m afterwards.

LRC USA Distance Recap: Favorites Boris Berian, Ajee Wilson & Brenda Martinez Cruise To U.S. Titles Laura Roesler (800) and Cory McGee (1,500) also made it onto Team USA but men's 800 runner-up Erik Sowinski will have to wait to see if he'll get an at-large bid from the IAAF for World Indoors.
LRC Young US Phenoms: High Schooler Vashti Cunningham (Randall's Daughter) Jumps A World Leader In The High Jump, Sandi Morris Joins The 16-Foot Club And Ashley Spencer Is On Her Way Back In 400 The future is very bright for the US in the vault and high jump. Demi Payne had a vault that would have put her top 10 all time and didn't make the US team.

LRC USA Post-Race Video Interviews *Race Videos LRC USATF Indoor Flash Saturday Recap:
DII And DIII Champs In The Books *Results: *DII *DIII
Non-USA/NCAA Weekend Action
Double Standard Or Just Business As Usual?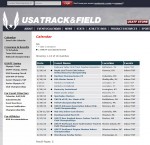 Just over a month ago, USATF told us that Rachel McFarlane couldn't run in the Olympic Marathon Trials as her qualifier didn't come in a USATF-sanctioned event, even if we paid the sanctioning fee ourselves. A month later, someone failed to secure a sanction for the crown jewel of the US Indoor season - the NYRR Millrose Games - but all of the marks will count.
Even More Drug News: Jos Hermens And Alysia Montano Speak
Latest On The Abeba Aregawi Doping Story
Dreams Do Become Reality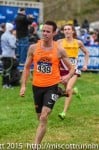 LRC Meet The Most Interesting Man In NCAA Running: He's 5'9″, Can Dunk A Basketball And In One Year Has Gone From 4:17 To The #3 Time In NCAA History: Meet Oklahoma State's Josh Thompson Josh Thompson of Oklahoma State has a unique and cool story.