Good news track fans. Vashti Cunningham is competing.

LRC Robby Andrews Gives Him A Run For His Money, But Centro Is Still The King Of The 1,500 A great race between Centro and Andrews that had Ben Blankenship speculating he may move up to the 10,000m afterwards.

LRC USA Distance Recap: Favorites Boris Berian, Ajee Wilson & Brenda Martinez Cruise To U.S. Titles Laura Roesler (800) and Cory McGee (1,500) also made it onto Team USA but men's 800 runner-up Erik Sowinski will have to wait to see if he'll get an at-large bid from the IAAF for World Indoors.
LRC Young US Phenoms: High Schooler Vashti Cunningham (Randall's Daughter) Jumps A World Leader In The High Jump, Sandi Morris Joins The 16-Foot Club And Ashley Spencer Is On Her Way Back In 400 The future is very bright for the US in the vault and high jump. Demi Payne had a vault that would have put her top 10 all time and didn't make the US team.

LRC USA Post-Race Video Interviews *Race Videos LRC USATF Indoor Flash Saturday Recap:
DII And DIII Champs In The Books *Results: *DII *DIII
Non-USA/NCAA Weekend Action
Our Prediction Contests Go Indoors For The First Time Ever

LRC $20,016 USA/NCAA Running Warehouse Distance Prediction Contest What's the track fan supposed to do this weekend with both USA Indoors and NCAA Indoors? Play in the LetsRun.com Running Warehouse Indoor Prediction Contest that has the USA Indoor distance events + some of the top NCAA events. In a LRC first, we have excluded the USA men's 800m from the contest.
See Who The LetsRun.com Nation Is Favoring MB: It's Official: Ryan Hill The Huge Favorite In Tonight's 3,000m: LRC Running Warehouse Predictions Galen Rupp is the #2 choice, but Matthew Centrowitz is the biggest favorite of the weekend.
Random Stuff

On The Boards
Top US Stars In The News
Doping News
Russian-Related Doping Headlines
The Russian Doping Trilogy
Distance: David Rudisha Opens His Season
Want a Better Running Shoe?
Beta Better Running Shoe Site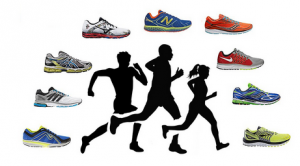 It's Time to Change How We Find Running Shoes