LRC NCAA 3,000s: Molly Seidel And Edward Cheserek Remain Utterly Dominant The 2015 NCAA XC champions have added the indoor 5k and 3k crowns to their CVs with ease.

LRC NCAA 800 Finals: Favorites Deliver As Clayton Murphy Has To Fight For It; Raevyn Rogers Was Totally Unbeatable The people that we thought would win at the start of the day did, but in contrasting fashion.

LRC Mile Finals: Henry Wynne Wins By Controlling It From the Front; Kaela Edwards' Patience Pays Off Virginia's Henry Wynne and Oklahoma State's Kaela Edwards got their first NCAA titles.
USAs Are This Weekend, But World Indoors Comes To Portland Next Weekend
Carl Lewis Helps You Get Over Hump Day
Even More Drug News: Jos Hermens And Alysia Montano Speak
Two More Bite The Dust?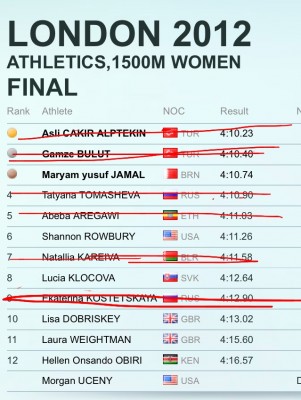 LRC Shannon Rowbury Shares Her Thoughts On 2012 Olympic 1,500 Final – "These Cheaters Rob People Like Me And My Competitors Of Medals" 4 of the 6 women who finished ahead of the American record holder at 1,500 at the 2012 Olympics have been linked to doping.
Latest On The Abeba Aregawi Doping Story
Doping Updates: Aregawi Trying To Get Off On A Technicality
Dreams Do Become Reality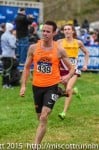 LRC Meet The Most Interesting Man In NCAA Running: He's 5'9″, Can Dunk A Basketball And In One Year Has Gone From 4:17 To The #3 Time In NCAA History: Meet Oklahoma State's Josh Thompson Josh Thompson of Oklahoma State has a unique and cool story.

LRC Robby Andrews Gives Him a Run For His Money, But Centro is Still the King of the 1500 A great race between Centro and Andrews that had Ben Blankenship speculating he may move up to the 10,000m afterwards.
LRC  USATF Indoor Flash Saturday Recap: Centrowitz Hold Off Andrews, Favorites Martinez, Berian, Wilson Win With Ease, High Schooler Vashti Cunningham World Leading High Jump, Sandi Morris Joins 16 Foot Club A great final day at USAs.
NCAAs Day 1

LRC The Legend Of King Cheserek Grows Even Bigger – Edward Cheserek Wins Two More NCAA Titles Thanks To 3:52 DMR Anchor Less Than 35 Minutes After 5,000 Win Less than 35 minutes after winning the 5,000, Edward Cheserek used a 3:52 anchor split to dispatch the fastest American collegiate miler in history and give Oregon the DMR title.

LRC The Rest Of The Meet: Molly Seidel Continues To Roll, Chaos In The Men's 800 And Katrina Coogan Kicks Georgetown To Women's DMR Title There was a TON of action on day 1 at the NCAA meet. Additionally, the women's pentathlon record was broken, the NCAA women's HJ record fell to a woman who didn't even score and the men's 60m meet record fell.
Non USA/NCAA Weekend Action
Our Prediction Contests Go Indoors For The First Time Ever

LRC $20,016 USA/NCAA Running Warehouse Distance Prediction Contest What's the track fan supposed to do this weekend with both USA Indoors and NCAA Indoors? Play in the LetsRun.com Running Warehouse Indoor Prediction Contest that has the USA Indoor distance events + some of the top NCAA events. In a LRC first, we have excluded the USA men's 800m from the contest.
See Who The LetsRun.com Nation Is Favoring MB: It's Official: Ryan Hill The Huge Favorite In Tonight's 3,000m: LRC Running Warehouse Predictions Galen Rupp is the #2 choice, but Matthew Centrowitz is the biggest favorite of the weekend.
Random Stuff

On The Boards
Top US Stars In The News
Doping News
Russian-Related Doping Headlines
The Russian Doping Trilogy
Distance: David Rudisha Opens His Season
The Latest Doping Headlines
The Week That Was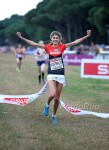 WTW 
Meet Germany's Teen Phenom, How Not To Run A Marathon, The End Of The Diamond League In New York, And Praise For Doper Maria Sharapova
 We introduce you a German teen sensation and try to figure out if she's most like
Cain
,
Efraimson
, 
Hasay
and
Ostrander
, prove to you that it's a real bad idea to just
go for it in a race
, talk about the
end of NY Diamond League
, and do something we almost never do –
praise a doper
.
World Indoors Are Next Week 
Double Standard Or Just Business As Usual?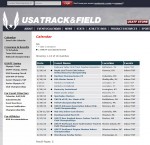 Just over a month ago, USATF told us that Rachel McFarlane couldn't run in the Olympic Marathon Trials as her qualifier didn't come in a USATF-sanctioned event, even if we paid the sanctioning fee ourselves. A month later, someone failed to secure a sanction for the crown jewel of the US Indoor season - the NYRR Millrose Games - but all of the marks will count.
More Distance Results From The Weekend
Is Russia Doing Anything To Change? Did Nike Bribe Athletics Kenya Officials?
Nick Willis Opens Up On Porn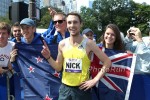 Nick Willis Talks About Porn Addiction & Being Porn Free For 2.5 Years and How It's Helped His Marriage Nick's post on Facebook is getting a lot of press.
*Editorial: "It takes guts to do what he has done – not just in being public about it, but in facing his own fragility."
*Discuss 
$200,106 LRC Running Warehouse Trials Prediction Contest Recap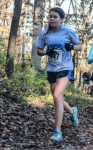 LRC Girl Power! A 13-Year-Old Wins LRC Running Warehouse Marathon Trials Prediction Contest There's a new generation in the running ranks. 13-year-old Kate Kowalik won our contest and her 11-year-old sister finished in the top 10. Take that, LRC Nation.
Want a Better Running Shoe?
Beta Better Running Shoe Site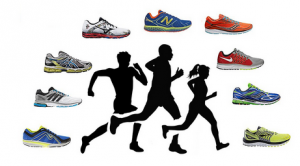 It's Time to Change How We Find Running Shoes