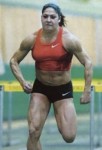 We span the globe of the world of running and have quite a few gems in this week's Week That Was, if we must say so ourselves.
We All Get Injured And We All Eventually Die
Father Time Stays Undefeated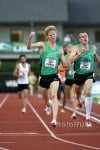 LRC Teg Retires: We Remember The Six Greatest Moments In His Career & Show Some Awesome Old School Video While Tegenkamp may not have been the best of his generation, he helped usher American distance running into a new stratosphere and he's the only American in US history ranked in the top 100 of the both the 1,500 and marathon. We rank his six most impressive accomplishments.