Rupp Certified: Galen Rupp To Race The 2016 Olympic Marathon Trials
And A 3,000 Tonight
Update: MB: TrackTown HP Meet #3 – Galen Rupp Running 3000m Tonight (1/29/2016) We doubt any other Olympic marathon hopefuls are running an indoor 3k tonight. 
It's Official: Galen Rupp To Run 2016 US Olympic Marathon Trials As Well As World Indoors Turns out all the speculation (see here, here and here) was true as Rupp will be lining up on the streets of LA next month to make his highly anticipated marathon debut while shooting for an Olympic berth. Or maybe it wasn't all speculation as a source told Rojo this was the case back in December as shown here.
Dubai is in the books, the indoor track scene started to heat up, Japan's dominance over America in the marathon is complete, a sub-4 isn't always a sub-4, and Mo Farah will take on Kamworor for the world title in March.
Still Nothing Confirmed To Report In Adidas-IAAF Story
Marathon Trials News – Less Than 3 Weeks To Go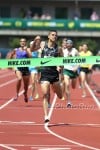 LRC Nike Oregon Project Stars Matthew Centrowitz & Shannon Rowbury Reflect on Their 2015 Seasons & Look Ahead to 2016; Plus a Nick Symmonds Update We sat down with Centro and Rowbury on Friday ahead of the Camel City Elite meet. Centro talked about how he's glad the U.S. Trials are closer to the Olympics this year than last (9 weeks versus 6) and how he plans to close the gap to Asbel Kiprop. Rowbury discussed her bittersweet 2015 season, Genzebe Dibaba's crazy workout, and why her rivalry with Jenny Simpson is overblown.
LRC Drew Hunter's Coach Reveals Hunter Only Took Three Days Off After Foot Locker And That "If He Runs Successfully, Then He'll Probably Break The [HS 3k] Record" Hunter's coach Tom Schwartz saw no reason to take much time off after his undefeated cross-country season and so the record attempt is on. Schwartz: "I don't overtrain him so he's not mentally or physically overtrained."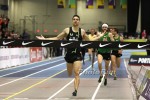 LRC 2016 Camel City Elite Preview: Matt Centrowitz, Shannon Rowbury And Ashton Eaton Headline Fields As Indoor Season Heats Up The first big US pro meet of the year takes place in Winston-Salem on Saturday night afternoon and we'll be there to cover it for you. Centro and Rowbury will both be in the mile while Eaton and wife Brianne Theisen-Eaton tackle the 60m hurdles. Cas Loxsom (800), Brandon Johnson (800), Melissa Bishop (800), Stephanie Garcia (mile), Garrett Heath (3k), Lawi Lalang (3k) and Foot Locker champs Drew Hunter (3k) & Weini Kelati (3k) are also entered.
Obligatory Daily Doping/Corruption Section
Want a Better Running Shoe?
Beta Better Running Shoe Site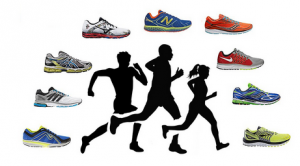 It's Time to Change How We Find Running Shoes