What A Week – Week That Was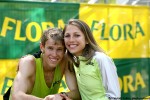 What a week. In the WTW, we give Ryan Hall some more praise, introduce you to Sammy Wanjiru's wife, who just ran one of the greatest races ever on US soil, tell you why Jenny Simpson's and Matthew Centrowitz's gold medal dreams just took a hit, and break down the fast and slow half marathons for Puskedra and Estrada.
Three
Recommended Reads

On Current And Former Stanford Runners
Stacked Men's Field For London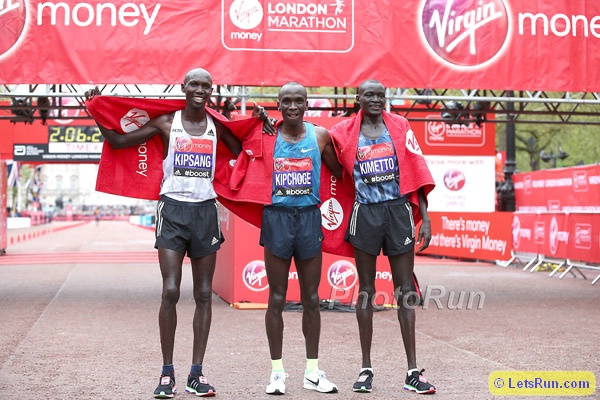 Return Of The Champions: Eliud Kipchoge Returns To The London Marathon To Defend His Title Against Wilson Kipsang, Dennis Kimetto And Kenenisa Bekele Field also includes World champion Ghirmay Ghebreslassie, Tokyo champ Endeshaw Negesse (2:04:52), 2:04:55 man Stanley Biwott and Rotterdam winner Abera Kuma (2:05:56).
*MB: London Marathon elite men's field looking good.
NCAA: Super-Fast Collegiate Mid-D Action *All NCAA Results
Pro: UW Preview: Kim Conley Runs 9:01.31 To Win 3,000m Over Canada's Nicole Sifuentes (9:05.31); Trevor Dunbar Wins Mile/800 Double Conley was originally only supposed to rabbit the race, but felt good so stayed in.
MB: America's newest star has arrived!! True frosh Donavan Brazier runs 1:45.93 in first-ever collegiate 800!! (link fixed) No rabbits, legitimate track and he's just .05 off of the American collegiate record. Unreal.
*Texas A&M Article Brazier: "Now my goals are starting to go up a little bit. When I first got here I just wanted to make the travel team."
Ryan Hall Has Called It A Career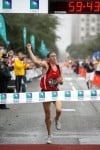 LRC Ryan Hall Has Retired – We Remember The Six Most Glorious Moments Of His Amazing Career Picking the greatest moments from his amazing career wasn't easy but we've got our six favorites. Ryan, you will be missed.
LRC: 30 Minutes Of Video With Ryan Hall From December: "I'm not going to be someone who hangs on. When I know my body has had enough then (I'll retire). I'll always run and always love the sport."
More Should Coe Stay Or Go?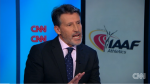 2016 Boston Marathon Field Announced

LRC Three Quick Thoughts On The 2016 Boston Marathon Field Both defending champs will be back. In terms of PRs, the men's field is a little stronger than last year.
*MB: 2016 Boston Marathon field announced.
*MB: Neely Spence Gracey running Boston – good idea?
Neely Spence Gracey Skipping Olympic Trials To Debut At Boston Marathon
London Marathon Stacked Once Again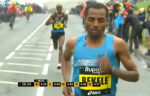 The 2016 London men's field very well may be tougher to win than the Olympics. It is totally loaded once again as it includes the world's best marathoner, the world champ, the world record holder and a whole lot more. Surprisingly, it will mark the return to the marathon for Kenenisa Bekele and the debut of Bedan Karoki.
Message From Athletes: "Don't Touch Our WRs"
Sprint Stuff: Good Things For Bolt And Felix
Do You Think They Run Out Of Room For All These AOY Awards?
WADA Report #2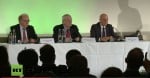 LRC Dick Pound's Puzzling Endorsement Of Seb Coe, Looking For Heroes And Where Is The "Wow" Factor? – Analysis And Reaction To Part 2 Of WADA Report The good, the bad and the ugly from the report.
London Produces Yet Again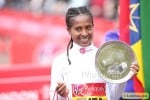 Once again, London has secured an amazing field with five women who have run under 2:20 and eight under 2:21. All of the top 5 from our 2015 World Rankings are in the field including the winners of 2015 Dubai, London, Berlin, Chicago, New York and Worlds marathons.
A Look Back At The Geniuses Of LetsRun From 2015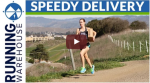 A pre-med student, a collegiate record holder, and a guy dating someone on the Syracuse team took home the prizes.