Ryan Hall Has Called It A Career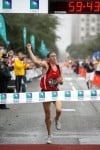 Picking the greatest moments from his amazing career wasn't easy but we've got our six favorites. Ryan, you will be missed.
LRC: 30 Minutes of Video With Ryan Hall from December: "I'm not going to be someone who hangs on. When I know my body has had enough then (I'll retire). I'll always run and always love the sport"
Should Coe Stay Or Go?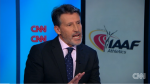 LRC Anti-Doping Experts Michael Ashenden and Robin Parisotto Issue Statements In Response to WADA IC Report – Both Men Are Willing To Let Seb Coe Lead The IAAF Moving Forward Both men found encouraging aspects in the WADA report and in the end, both took the high road and concluded their statements by saying they are willing to let Seb Coe lead the IAAF.
Less Than A Month To The Trials
A Look Back At The Geniuses Of LetsRun From 2015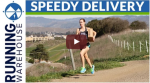 A pre-med student, a collegiate record holder, and a guy dating someone on the Syracuse team took home the prizes.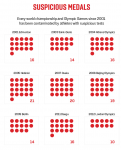 Wejo A Look Back At 2015: Tsepo Mathibelle Is My Athlete Of Year, Evan Jager's 8:00:45 Is My Race Of Year, Plus My Unknown Person Of Year And One Regret Wejo hands out high praise to two unknowns – one literally and one figurative. The anonymous source at the IAAF for Hajo Seppelt's work is is Person of the Year and Tsepo Mathibelle, who blew up at Worlds, is his Athlete of the Year.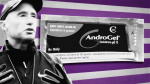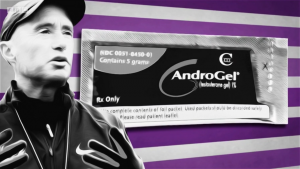 Rojo: The Year Of Doping And Corruption, No One Is Too Big To Fall, Domination By Stars On The Men's Side And New Faces On The Women's Rojo is far from depressed by the doping/corruption scandals of 2015 as it shows no person is too big to fall. He has high praise for Hajo Seppelt and Vitaly and Yuliya Stepanov, looks at the domination by stars on the men's side and new faces on the women's side, plus the emergence of Eric Jenkins and Emily Sisson.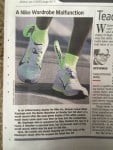 Gault Kipchoge's 2:04:00 Without Insoles, Dibaba's 3:50:07, Bolt > Gatlin, The Greatness Of Montaño, Symmonds, Farah And Cheserek What a year: Eliud Kipchoge ran 2:04:00 with his shoes falling apart, Genzebe Dibaba ran 3:50.07 with both her shoes, Bolt defeated Gatlin, and Montaño, Symmonds, Farah, and Cheserek kept winning.
WADA Report #2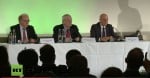 LRC Dick Pound's Puzzling Endorsement Of Seb Coe, Looking For Heroes And Where Is The "Wow" Factor? – Analysis And Reaction To Part 2 Of WADA Report The good, the bad and the ugly from the report.
London Produces Yet Again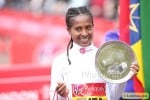 Once again, London has secured an amazing field with five women who have run under 2:20 and eight under 2:21. All of the top 5 from our 2015 World Rankings are in the field including the winners of 2015 Dubai, London, Berlin, Chicago, New York and Worlds marathons.
Doping Updates: More IAAF Dirt Sees The Light
Want a Better Running Shoe?
Beta Better Running Shoe Site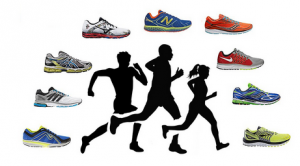 It's Time to Change How We Find Running Shoes