LetsRun.com Debates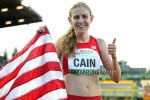 LRC LetsRun.com Debates: Is It Time To Panic For Mary Cain? How Many World Records Will Be Set In 2016? Mary Cain's 1,500 PR was set in May of 2013. Is this a make-or-break year for her? We analyze that question in great detail and talk about Ajee Wilson and wonder how many world records will go down in 2016?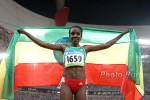 Seven distance stars have won double Olympic 10,000 gold - Paavo Nurmi, Emil Zatopek, Lasse Viren, Haile Gebrselassie, Kenenisa Bekele and Derartu Tulu - but no one has ever won three. *Discuss
A Look Back At The Geniuses Of LetsRun From 2015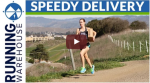 A pre-med student, a collegiate record holder, and a guy dating someone on the Syracuse team took home the prizes.
Brighten Your Thursday With Some Amusing Videos
Portland World Indoor/Outdoor Champs News – Did $400,000 In Donations Buy 2021 Worlds $40 Million In State Support?
A Little Random, But Interesting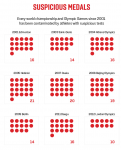 Wejo A Look Back At 2015: Tsepo Mathibelle Is My Athlete Of Year, Evan Jager's 8:00:45 Is My Race Of Year, Plus My Unknown Person Of Year And One Regret Wejo hands out high praise to two unknowns – one literally and one figurative. The anonymous source at the IAAF for Hajo Seppelt's work is is Person of the Year and Tsepo Mathibelle, who blew up at Worlds, is his Athlete of the Year.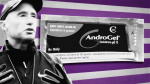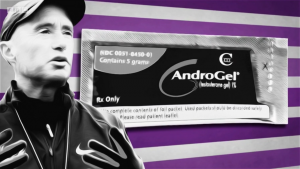 Rojo: The Year Of Doping And Corruption, No One Is Too Big To Fall, Domination By Stars On The Men's Side And New Faces On The Women's Rojo is far from depressed by the doping/corruption scandals of 2015 as it shows no person is too big to fall. He has high praise for Hajo Seppelt and Vitaly and Yuliya Stepanov, looks at the domination by stars on the men's side and new faces on the women's side, plus the emergence of Eric Jenkins and Emily Sisson.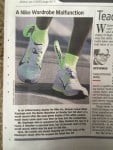 Gault Kipchoge's 2:04:00 Without Insoles, Dibaba's 3:50:07, Bolt > Gatlin, The Greatness Of Montaño, Symmonds, Farah And Cheserek What a year: Eliud Kipchoge ran 2:04:00 with his shoes falling apart, Genzebe Dibaba ran 3:50.07 with both her shoes, Bolt defeated Gatlin, and Montaño, Symmonds, Farah, and Cheserek kept winning.
Want a Better Running Shoe?
Beta Better Running Shoe Site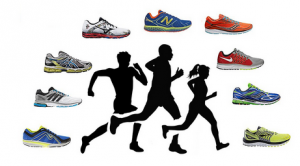 It's Time to Change How We Find Running Shoes