From Tragedy To Triumph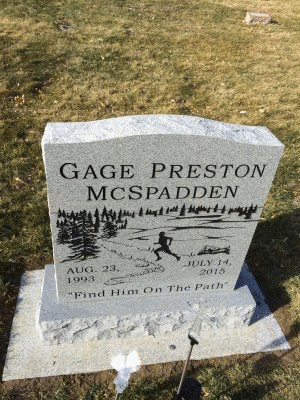 LRC Feature The Miracle In The Black Hills: A Coach, A Fallen Teammate And A Season For The Ages In July, Black Hills State's Gage McSpadden was struck by lightning and tragically killed at the age of 21. The team's dream of a first-ever NCAA appearance, one that McSpadden had guaranteed, appeared to be shot. No one will ever forget how they responded.
Time To Get Ready For The US Olympic Marathon Trials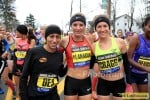 With many of the leading contenders for the Trials competing, we should get a great sneak peek at what to expect in LA in 10 weeks.
*MB: Official 2015 Rock 'n' Roll San Antonio Thread: Who you got - Flanagan, Goucher or Cragg? 
International Distance Action
 A Lot Of Great Action Set For This Weekend
Fukuoka Marathon Preview: World Record Holder Dennis Kimetto Vs. Former WR Holder Patrick Makau This is a stacked field as it also includes Bernard Koech (2:04:53), Getu Feleke (2:05:41) and former World 10,000 bronze medalist Martin Mathathi. Plus Yuki Kawauchi.
*SPIKES Takes A Look Back At The Storied History Of Fukuoka It is the third-oldest marathon in Japan, having been first run in 1947. Past winners include Frank Shorter, Haile Gebrselassie and Makau.
Sunday: Jordan Hasay, Kim Conley, Sara Hall And NCAA Champ Molly Seidel Lead Sacramento Track 10,000 Chelsea Reilly, Emma Bates, Jen Rhines, Becky Wade also racing. Men's field is led by Ben Blankenship, Chris Thompson and Sean Quigley.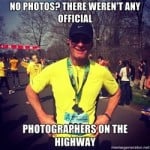 Has Mike Rossi cut yet another course, this time in an attempt to win $10,000 from LetsRun.com?
*MB: Did Mike Rossi (viral marathon dad) cheat his way into Boston?
Book Review – The Animal Keepers Is Certainly A Keeper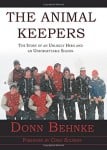 We highly recommend this book - hell, we call it "a triumph" - by Chris Solinsky's high school coach, Donn Behnke. Purchase here. 5 out 5 stars.
There's More Money In Track Than You Might Think
Did You Not Get All Your Gifts On Black Friday And Cyber Monday? We Have A Solution For You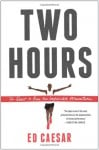 Looking for a great Christmas present? We have a suggestion. Ed Caesar's new book Two Hours covers everything you would want to know about the marathon, from its roots in ancient Greek lore all the way up to the establishment of big-money major-city marathons in the late 20th century. It includes incredible behind-the-scenes access of Geoffrey Mutai in 2011 when he destroyed the course records in both Boston and New York. 5 out 5 stars.
Banquet Photos (Click For Gallery)