One Of The Sport's First Convicted Dopers Dies Tragically Young At Age 59
Sweden's Greatest-Ever Sprinter Linda Haglund – One Of The First Athletes Ever Banned For Doping – Dies Suddenly At Age 59 (Translated) Fourth in the 100m at the 1980 Olympics, her 7.13 60m best still is Sweden's record some 37 years later. Her bust in 1981 was a game changer.
Former Sub-4 High Schoolers Who Are Now Triathletes
A Legend Passes And We Barely Knew Anything About Him

Frank Litsky Of NY Times Remembers Mal Whitfield: One Of America's Greatest 800m Runners – 2 Time Olympic Champ AND A Tuskegee Airman Whitfield's life (2 Olympic golds 1948 and 1952 while serving in the military, being a Tuskegee Airman in a segregated military, and spreading track and field throughout the globe) was pretty amazing. Plus, after he retired from track, he advised a ton of athletes, including Kip Keino of Kenya and Mamo Wolde. He died this week at 91. *LA Times Obit
On The Boards: Mal Whitfield – USA 800m Legend – RIP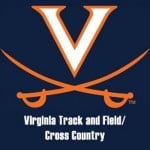 UVA and Mr. Maric still are refusing to provide proof that his initial ban was the result of an "unintentional" act as they claim.
*MB: UVA Coach Serving Doping Suspension
Scandals / Doping: IAAF, Russia, Africa
Great Ethiopian Run And Haile's Farewell Race
Interesting Distance News
Book Review – The Animal Keepers Is Certainly A Keeper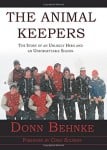 We highly recommend this book - hell, we call it "a triumph" - by Chris Solinsky's high school coach, Donn Behnke. Purchase here. 5 out 5 stars.
Distance News: Learn From The Pros
A Scandal Or Just A Ridiculous Conflict Of Interest?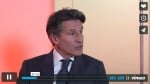 BBC Gets Hands On Leaked Craig Masback Email Which Shows Nike-Paid Seb Coe Talked To Lamine Diack About Eugene 2021 Coe, who still is paid six figures per year as a brand ambassador for Nike, denies there is anything wrong with what he did. "I did not lobby anyone on behalf of the Eugene 2021 bid. After their narrow defeat for the 2019 Championships I encouraged them to re-enter another bidding cycle as they had a strong bid." That may be true but we 100% think Coe can't be paid for Nike while the head of the IAAF.
Dick Pound Says 2nd Report On IAAF/Russian Corruption Won't Come Out Until January But It Will Be Worth The Wait As There Will Be A "WOW" Factor "When we release this information to the world, there will be a wow factor. I think people will say how on earth could this happen? It's a complete betrayal of what the people in charge of the sport should be doing."
US Women In The News
Interesting But Random

In Case You Were Gone Over The Weekend Syracuse "Out-Coloradoes" Colorado For NCAA Cross Crown As Edward Cheserek Makes History Look Easy Colorado and Syracuse were tied at 8k but "Syracuse out-Coloradoed Colorado over the last 2k" to get the crown. King Cheserek crushed Patrick Tiernan the final 2k. Full recap with interviews of Chris Fox, Mark Wetmore, Justin Knight, Grant Fisher, Patrick Tiernan and more.

LRC Molly Seidel Breaks The Foot Locker Curse And New Mexico Makes History The Foot Locker curse is over and the New Mexico women proved themselves to be the greatest women's team in history as they had the lowest point total in the modern era. Interviews with Seidel, Dominque Scott, Joe Franklin, Anna Rohrer and the Lobos.
Banquet Photos (Click For Gallery)
Distance News: Three Months Until The Marathon Trials