Pre-Ban Russian Doping News
More Russian Doping Scandal Updates
---
Former British Olympic Discus Thrower Lawrence Okoye Signs With His Third NFL Team (The Jets) – This Time As An Offensive Lineman He's been cut several times as a defensive lineman. Trust us – he'll eventually be a starter in the league.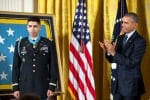 ---
LRC Flo Groberg Gets The Medal Of Honor And President Obama Talks Running President Obama said it wonderfully: "… he had an incredible gift – he could run. Fast."
Is Seb Coe The Man To Lead T&F Out Of The Gutter?
LRC Detailed Reaction The 12 Most Interesting / Important Things From The WADA Report On Russian Doping Don't have time to read all 323 pages of the blockbuster report? Don't worry. We've got you covered with the 12 best points.
LRC Quick Reaction It's Worse Than We Thought: LRC Reacts To WADA Russian Doping Report The 300+ page WADA report is out (full report here, thread here) on a huge doping conspiracy in Russia that first garnered attention via a German ARD documentary late last year. The details are very amusing and depressing.
Video Seb Coe Gets Absolutely Grilled By Channel 4's Jon Snow Journalism at its finest. If only the US media were this tough on US politicians.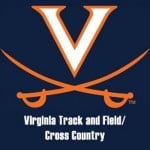 UVA and Mr. Maric still are refusing to provide proof that his initial ban was the result of an "unintentional" act as they claim.
*MB: UVA Coach Serving Doping Suspension
Book Review – The Animal Keepers Is Certainly A Keeper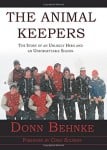 We highly recommend this book - hell, we call it "a triumph" - by Chris Solinsky's high school coach, Donn Behnke. Purchase here. 5 out 5 stars.