LRC Detailed Reaction The 12 Most Interesting / Important Things From The WADA Report On Russian Doping Don't have time to read all 323 pages of the blockbuster report? Don't worry. We've got you covered with the 12 best points.
LRC Quick Reaction It's Worse Than We Thought: LRC Reacts To WADA Russian Doping Report The 300+ page WADA report is out (full report here, thread here) on a huge doping conspiracy in Russia that first garnered attention via a German ARD documentary late last year. The details are very amusing and depressing.
Video Seb Coe Gets Absolutely Grilled By Channel 4's Jon Snow Journalism at its finest. If only the US media were this tough on US politicans.
Some Non-Doping Distance News
Previous Doping Scandal News: Coe Speaks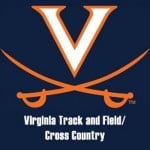 UVA and Mr. Maric still are refusing to provide proof that his initial ban was the result of an "unintentional" act as they claim.
*MB: UVA Coach Serving Doping Suspension
The Latest On The IAAF Doping Scandal
Recommended Read France's National Financial Prosecutor Talks Exclusively To Associated Press – Reveals Much Of Case Has Already Been Verified They've already verified that Lamine Diack pocketed "more than €1m" from the alleged cash-for-silence scheme. His son is at the center of the case but hasn't been arrested as he didn't return to France when they thought he would.
LetsRun's Hero Takes A Stand

Yuki Kawauchi Defies Federation Expectations With Statement Of Intent To Run Own Race In Fukuoka The federation has stupidly said that all men must go out on 2:06:30 pace (a time only 1 Japanese man has ever run). Kawauchi said he's pumped after finishing 6th in NY, but that he will run his own race and be top 3 in Fukuoka. "If I can make the podium then I know I can compete against the best in the world. If they still don't put me on the Olympic team for that then there's nothing I can do about it."
*LRC Video Showing That Kawauchi Gave It His All To Finish 6th In NYC
Breaking:

 HUGE Doping News
Alysia Montaño: From "Also Ran" To USA's Most Credentialed 800m Runner Ever
Monday's "Game Changing" Doping Report
International Weekend Action
100 Days Until The 2016 US Olympic Trials Marathon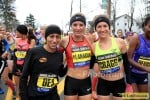 Ritz reveals he has yet to hit 100 mpw a single time in all 2015 while Desi says she's super-motivated to be an Olympian as she doesn't think she "really lived up to the label the last time around."
*MB: 100 Days To The Olympic Trials - We catch up with Desi, Ritz and Jared Ward.
Previous IAAF / Lamine Diack Updates
Change – Is There Hope For The Sport?
Injured? These Pros Tell You To Not Give Up
Want a Better Running Shoe?
Beta Better Running Shoe Site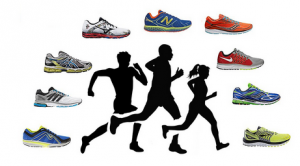 It's Time to Change How We Find Running Shoes