LetsRun.com NCAA Analysis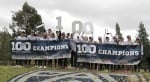 We also take a look at the Penn State women's upset at Big 10s, Thomas Curtin taking down Justyn Knight at ACCs and wonder whether the Foot Locker women's curse may come to an end this month?
Saturday: 

Friday: RRW Alana Hadley, Laura Thweatt And Sally Kipyego Are Ready For New York City Marathon Debuts
American Laura Thweatt Gets Pub In UK's Guardian Thweatt: "The strengths you can get from marathon training, and then the race itself, is huge, so it was going to be a good way to get the foundation and strength going again to really just get back on track."
LRC 2015 NYC Marathon Men's Press Conferences: Geoffrey Kamworor Is Committed To The 10,000 In Rio But Very Excited To Run NYC Kamworor said it has been his dream to run in the New York City Marathon. We also catch up with Boston champ Lelisa Desisa, World Champs silver medalist Yemane Tsegay, 2:04 man Stanley Biwott and Mexico's Juan Luis Barrios.

LRC America's Nick Arciniaga Is Ready For A Top Five Finish And PR In New York Nick also said he thinks there are over 20 guys who have the potential to run sub-2:10 in the marathon at the Olympic Trials.
RRW Veteran Jelena Prokopcuka Set For Another NYC Podium Run
Thursday:
RRW Meb Keflezighi Is Running His 10th NYC Marathon – Ten Facts You May Not Know About "Marathon Meb"
LRC 10 Minutes With Legend Haile Gebrselassie: Geb Reveals How He'd Beat Mo Farah – "I'd finish him early" – As He's Inducted In NYRR Hall Of Fame With Paul Tergat, Paula Radcliffe And Tegla Loroupe It doesn't get any better than Thursday in NYC for LRCers as Haile Gebrselassie, Paul Tergat, Paula Radcliffe and Tegla Loroupe were all in one room.

LRC Wisdom From Meb Keflezighi And Bob Larsen: How Meb Is Approaching His First Marathon As A Master Larsen: "His training in this last month has been really good … When he's been healthy for several weeks, like he is now, he usually comes up with a real good performance."
*Bob Larsen Jokes That If Meb Isn't Recovered For Olympic Trials, USATF Should Just Postpone Them Shhh. Bob, don't give them any ideas. USATF is famously known for doing whatever it wants.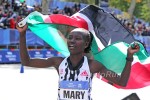 LRC NYC Marathon Thursday: A Look Into The Buildups Of Defending Champions Wilson Kipsang And Mary Keitany We get insight into the fitness of the two defending champs.
 New Of Note That's Not NYC Or NCAA-Related
Sportsmanship (???)
Week That Was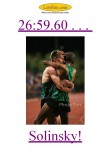 LRC WTW: Chris Solinsky Doesn't Do 26.2, Arne Gabius Does Do 26.2, Remembering When 2:06 Was Really Fast, Meb K Has Run A Lot And Wilson Kipsang Is Psychic Quick quiz: How many African runners have run sub-2:10 this year in the marathon? Non-Africans? We tell you the answer.
---
Meet High Point Runner Chernet Sisay
Orphaned at age 9, he roamed the streets of Addis Ababa until he got adopted by a Boston family, where he led Brookline to two state titles in XC.
Disordered Eating, A Huge Silent Problem

LRC Huge Thumbs Up To Crystal Nelson For Discussing Her Eating Disorder And A Call To Hear From Those Who Have Overcome Eating Disorders Eating disorders are a hidden plague in our sport. We praise Crystal Nelson for being willing to talk about hers and call for other people to keep talking.
*Discuss: Finding The Proper Way To Discuss Eating Disorders/Women's Weight Issues On LetsRun.com
Great Outside Read: The Silent Sports Health Crisis, Female Athlete Triad Everyone talks about concussions, but no one talks about the female athlete triad (disordered eating, low bone density, and amenorrhea – the absence of menstruation).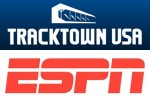 Great news for the sport that ESPN has committed to showing a new meet next year even without knowing the details of the Summer Series.
Depressing News

MB: Former Columbia runner and American citizen Lisa Nemec (runs for Croatia) positive on doping control The former pretty good Ivy Leaguer has improved a ton post-collegiately from 16:31/34:19 to 2:25 in the marathon. Was it too good to be true?
Saturday Morning Pro Action
RIP Kenyan Olympic Marathon Trials – October 15 – October 27, 2015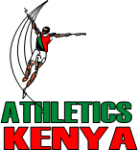 RIP to the Kenyan Trials, which lived a short life - October 15, 2015 to October 27, 2015.
*Sports Illustrated
*MB: Breaking: Kenya Shelves 2016 Olympic Marathon Trials - Will Select Team Based on Marathon Results From 2015-2016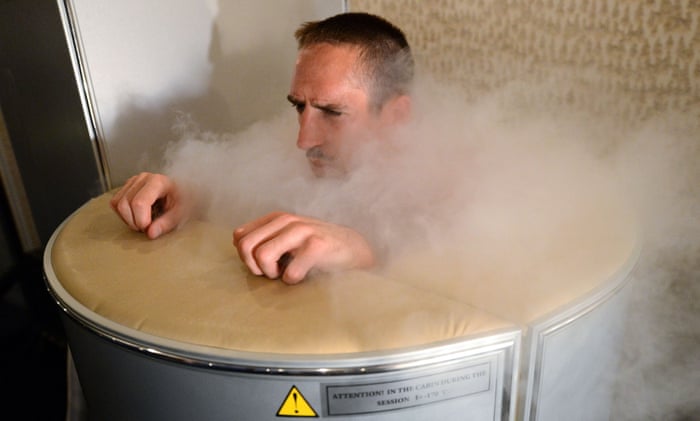 ---
We Hope Alberto Salazar Has Read This: After Accidental Death, Some Scientists Question Cryotherapy's Safety An extreme version of ice bathing, scientists and health professionals are unsure about benefits and possible negative side-effects. Salazar and the NOP are well known users of the treatment.
*Cryotherapy Videos: Mo Farah and Dathan Ritzenhein.
Sprint Stuff: Another HS Phenom Goes Pro
Doping Busts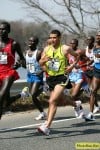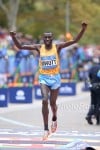 Full Recap LRC Stanley Biwott Blasts 28:35 Final 10K To Capture 2015 TCS NYC Marathon Title (Updated) He had to be sensational over the final 10k to beat back a strong, strong challenge from Mo Farah's #1 rival Geoffrey Kamworor. Meb finished 7th and Craig Leon 8th for the Americans.
Full Recap  LRC Mary Keitany Repeats As 2015 TCS NYC Marathon Champion As Laura Thweatt Runs 2:28:23 Debut Mary Keitany was back on top in NYC and is now tied atop the $500,000 Abbott WMM standings with one race to go. Sally Kipyego and Alana Hadley dropped out.
LRC A Look At Laura Thweatt's 2:28:23 Debut And Decision To Skip The US Olympic Marathon Trials We break down Thweatt's impressive debut and her decision so skip the Olympic Marathon Trials.
*MB: Thweatt won't run marathon trials because …
2015 NYC On The Message Board: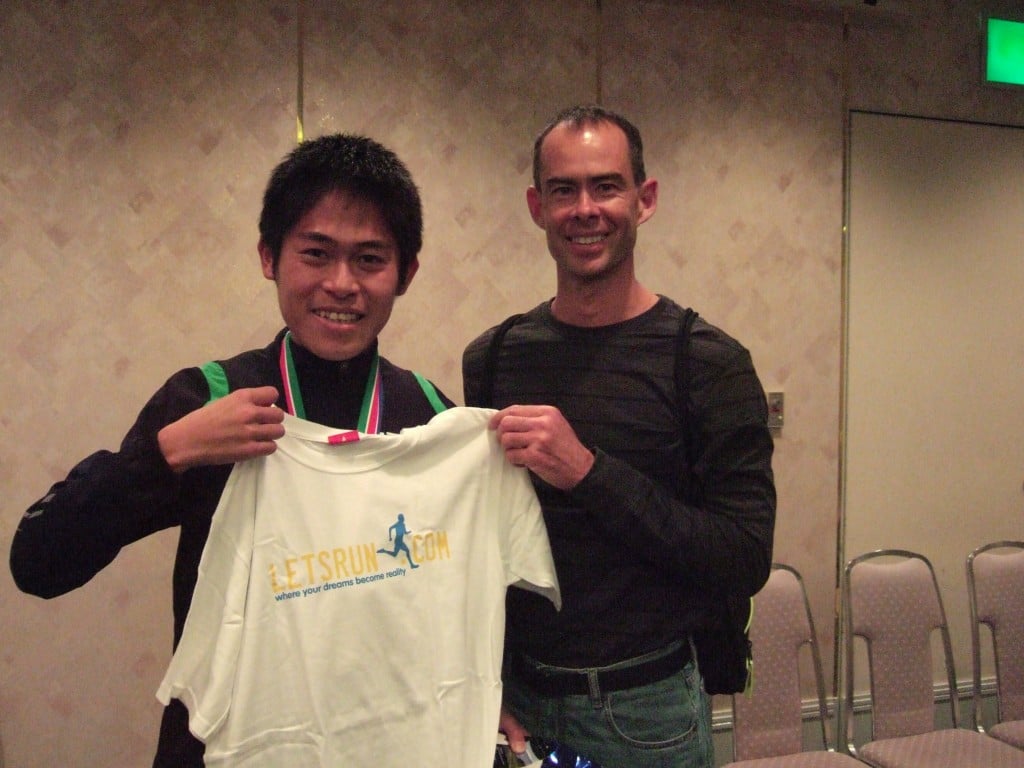 Sorry, Luke P Fans – This American Had The Most Amazing Race In Chicago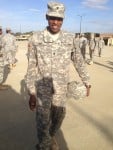 In March, this man was finishing up a 9-month US Army deployment to Iraq and Kuwait. While overseas, he never gave up on his dream. Now after a sensational and bold marathon debut in Chicago, where he went out in 65:13 - just 1:12 off of his PR, he's a top contender for Team USA for the 2016 Olympics.
*MB: LetsRun, meet US Army solider and Olympic marathon contender Elkanah Kibet.
Want a Better Running Shoe?
Beta Better Running Shoe Site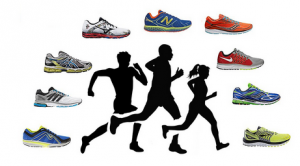 It's Time to Change How We Find Running Shoes