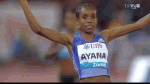 LRC Full Meet Recap: Asbel Reigns Supreme, Ayana Takes Down Dibaba (Again), Eunice Sum Rebounds As David Rudisha And The Steeplechase Medalists Struggle $50,000 paydays were on the line in a number of events, which helped spice up the action and prevent the athletes from succumbing to post-Worlds jet-lag/hangovers. How did Evan Jager, Jenny Simpson, Shannon Rowbury, Emily Infeld, Robby Andrews and Leo the Lion do?
*MB: Official 2015 Zurich Diamond League Final Live Discussion Thread
Hosting News: 2016 – 2024
USATF Politics, Performance And Controversy
Big City Marathon News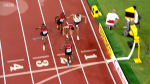 LRC The Sensational Asbel Kiprop Reigns Supreme And Wins Fourth Global Title  Kiprop showed he is better than everyone else in a thrilling race as Matt Centrowitz was the first American in 8th. *Video Of 1,500
*Who Is Elijah Manangoi? (Can He Supplant Kiprop?) He's a Masai former 400m runner who is going to drink goat blood to celebrate his silver, getting the approval of David Rudisha.
*Centro, What Happened?
*Igiuder – The Next 5,000m Superstar!
Non-Distance Sunday:
W4 X 400: US Women Lose  4 X 400 Despite 47.7 Split From Felix Video of the race here.  Discuss here.
Men 4 X 400: US Men Still Boss (Video highlights)
HJ: Derek Drouin's Gold Caps Canada's Historic Performance At Worlds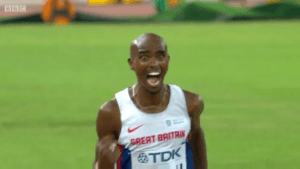 LRC Seventh Heaven: Mo Farah Captures 7th Global Title, Becomes First Man To Complete The 5,000/10,000 Double Three Times 7 years ago, Farah came to Beijing and did not make the 5,000 final. Now he leaves Beijing with GOAT talk.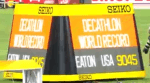 LRC Stop Us If You've Heard This Before: Ashton Eaton Breaks The World Record, Usain Bolt Completes The Triple And The U.S. Botches A Handoff A great night in the Bird's Nest with a WR by Eaton and another botched US relay.

MB: Ashton MF Eaton finds a 29.6 last 200. Breaks the WR!!!!! 
*UnF****** Believable – Eaton 45.00 for 400!
The Triple Double Is Complete! MB: Mo MF Farah runs last 800 in 148, last k in 2:19, last 1,600 in 3:55!!!
*How to beat a 3:28 guy in a 5,000m race? I know, lets run 15 minute pace for half the race! Decisions.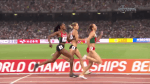 LRC Belarus' Marina Arzamasova Holds Off Melissa Bishop & Eunice Sum To Win Women's 800 In 1:58.04  A super tight one for 800 glory.
Thursday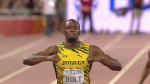 LRC Day 6 Recap: Bolt Beats Gatlin (Again) In 200, Christian Taylor Scares The World Record And Allyson Felix Reigns Supreme What a night of action at the Bird's Nest as the US had a great night with the exception of Usain Bolt doing his thing over Justin Gatlin.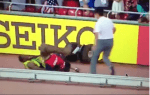 Usain Bolt Crushes Justin Gatlin In 200 Then Gets RUN OVER By Cameraman On Segway Fortunately Bolt appears okay. 19.55 for Bolt. 19.74 for Gatlin. *Bolt/Gatlin Press Conference
Full Coverage in our 2015 Worlds Special Section.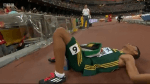 LRC Day 5 Recap: The Greatest 400 Race Ever? Wayde van Niekerk Wins A Blazing 400 In 43.48; Julius Yego's 92.72 Bomb In Javelin, 20-Year-Old Shamier Little Impresses Three men broke 44.00 for the first time in history as former world champs LaShawn Merritt (43.65 PR) and Kirani James (43.78) had to settle for silver and bronze. Cuba's Yarisley Silva won the pole vault in dramatic fashion, while Justin Gatlin (19.87) and Usain Bolt (19.95) cruised through the 200 semis to set up a thrilling final on Thursday.
Bird's Nest Jumps And Throws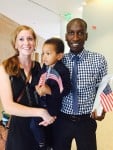 Sam Chelanga always vowed he'd bring change to his totally impoverished village where his mother died when he was young. At age 20, he was told by marathon world record holder Paul Tergat he should become a runner if he wanted to go to college. Chelanga's first thought was no way. "I went home and I had made up my mind. This dream of helping people, trying to get a higher education, it's too much. It's hurting me," said Chelanga, but in the end, he gave it a try and now a 27:08 collegiate record, 4 NCAA titles and favorite status for the 2016 US Olympic team are his reality - as is clean drinking water for his village.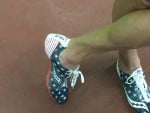 We look back at the wonderful (or not so wonderful??? for the US) World Champs.
---
Photos From Raided Illegal Drug Labs In The UK Show Unhygienic Conditions That Look Like Something Out Of An Episode Of "Breaking Bad" Doping is already bad for your health, but athletes using drugs from these labs might be making themselves sick with contaminated products.
NCAA News: Two Big Upgrades For Oregon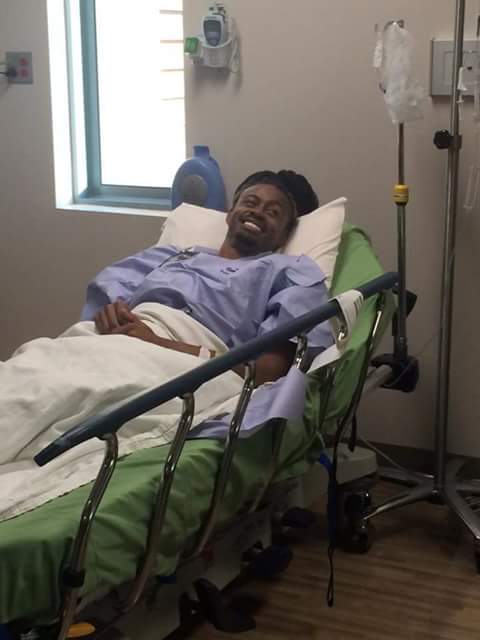 Aries Merritt Has Successful Kidney Transplant What he did at Worlds 4 days before a kidney transplant was amazing.
More Doping News
Justin Gatlin And His Agent Release Letters From 2010 Which Include An Apology And Willingness To Cooperate In Combating Doping They released these letters in response to those saying Gatlin never apologized for doping or tried to make amends.
Good Read: Paul Kimmage Rips BBC's Former Athletes For Biased Stances When It Comes To Doping Kimmage says they unfairly vilify Justin Gatlin while giving other athletes (like UK's Linford Christie) a pass.
The Guardian: "Dafne Schippers' World Championship Success Should Not Mean Instant Condemnation" A lot of questions were asked after she ran the 3rd-fastest 200 time ever (only behind FloJo and Marion Jones). On the issue of her adult acne, a Dutch writer said that both her mom and sister also have acne.
Good Read: UK Independent: "Legacy Of Doping Means Clean Wins Meet With Distrust" Drug cheats ruin the sport for clean athletes and fans because even if the clean athletes win, they're still under suspicion.
The NY Times: "Tests, Near And Far, For Sebastian Coe, Track's New Chief" Includes quote from former NYRR president Mary Wittenberg, advising Coe to ditch his connection with Nike.
IAAF Summarizes Doping Program From Beijing Overall, 1,405 doping controls were carried out, including blood and urine tests, in and out of competition.
Criminal Probe Into Asafa Powell And Sherone Simpson Dropped In Italy Powell, Simpson and Canadian trainer Christopher Xuereb were placed under criminal investigation two years ago when their hotel rooms were raided.
AK President Isaiah Kiplagat Asks The Newly-Formed Anti-Doping Agency Of Kenya (ADAK) To Expedite Investigations Into The Two Sprinters Who Failed Drug Tests At Worlds Joy Zakari (400) and Fransisca Koki (400H) both failed tests at Worlds.
Olympic News – Here's To LA 2024
LRC W5k Almaz Ayana Does The Unthinkable And Runs Away From Genzebe Dibaba With An 8:19 Final 3k A huge, huge upset in dominant fashion as Ethiopia swept the medals.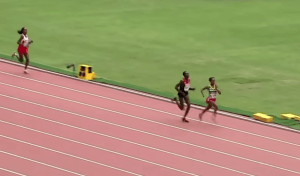 LRC Mare Dibaba Wins 100m Sprint For World Title, USA's Selena Burla 10th, Reaction From Her And Esther Erb Dibaba ran 2:27:35 to Kiprop's 2:27:36 and Eunice Kirwa's (Bahrain) 2:27:39. Serena Burla of the USA was still with the lead pack at 30k and finished 10th.
*Discuss
Friday Worlds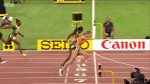 LRC Day 7 Recap: What Drama: Bartoletta's Clutch Last Jump To Win The Long Jump, Ashton Eaton's Greatest Performance Ever? Dafne Schippers Wins The Greatest Women's 200 Ever? The action Friday night in Beijing was unreal in so many places.
*MB:  Greatest w200 ever: Netherlands Dafne Schippers runs 21.63 championship record as 3 break 22.00!!!
*MB: UnF****** Believable – Eaton 45.00 for 400! 
Thursday Worlds Distance
Bookmark This Page: Watch Worlds Without Knowing The Results If you're looking for race videos, go here.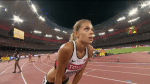 LRC Sifan Hassan Runs 1:58.50 And Goes Home (So Do The Americans): The Madness Of The Women's 800 Semifinals 24 women, 10 PRs and no Americans in the final. The three women's 800 semifinals were insane as Canada's Melissa Bishop led all the qualifiers in 1:57.52 (a two-second PR!). Americans Molly Ludlow and Brenda Martinez went home as the final time qualifier was a ridiculous 1:58.35.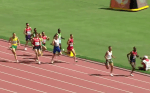 LRC Thursday AM: Souleiman OUT Of 1,500 As All 3 Americans Advance, American Women Disappoint In 5k The big news was Ayanleh Souleiman pulling up with injury in the 1,500 as Matt Centrowitz looked great in qualifying. Nicole Tully advanced for the US in the 5k but did not run great.
*Interviews With: Centro, Manzano, Andrews, Willis, Tully, Hall, D'Agostino and more in our article or on YouTube channel.
More Worlds Wednesday
LRC Kenya's Hyvin Kiyeng Wins Wild Steeple As Emma Coburn Settles For Fifth 5 women in contention for gold with 100 to go. Coburn: "I'm bummed … I thought I could medal. I was confident that I could. … I just got to keep at it and come away with some hardware in Rio."
LRC Marquis Dendy Talks After Failing To Make Finals In Long Jump At 2015 IAAF Worlds – Hopes Beijing Flop Will Fuel Him To Double Olympic Gold The US struggles in the sprints/jumps continued as both Marquis Dendy and Will Claye failed to make the triple jump final.
The Integrity Of The Sport Is At Stake – Mike Rossi Is A Marathon Cheat And Should Have Been DQed From The 2014 Lehigh Valley Marathon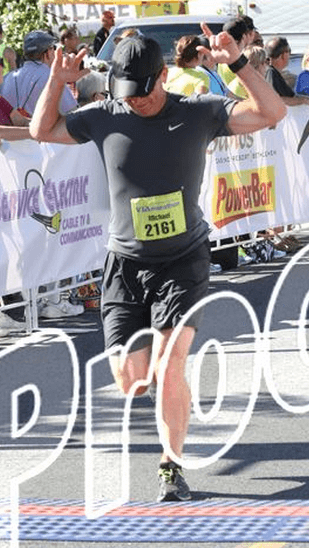 LRC Investigates Lehigh Valley Got It Wrong: The Evidence Is Conclusive: Mike Rossi – The Viral Boston Marathon Dad – Is A Marathon Cheat And Should Never Have Been On The Starting Line In Boston In April, Mike Rossi gained international fame for his snarky response to a letter from his kids' principal scolding him for taking them out of school for several days to watch Boston. A LetsRun.com investigation has revealed that Rossi's principal was correct, the kids should never have been in Boston as the evidence is conclusive – their father didn't legitimately qualify for the 2015 Boston Marathon. How confident are we that Rossi cut the course when he "ran" his 3:11:45 BQ qualifier at Lehigh Valley? Extremely. We'll pay Mike Rossi $10,000 if he qualifies again in the next 12 months – and the qualifying time is 13+ minutes slower – 3:25.
*MB: Did Mike Rossi (viral marathon dad) cheat his way into Boston? 
Want a Better Running Shoe?
Beta Better Running Shoe Site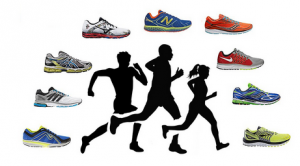 It's Time to Change How We Find Running Shoes