Doping News: Silver For Kara And Shalane?
Mid-Week Results / Upcoming
MB: Sifan Hassan Runs 3:56.33 In A Race Against Men (includes video) Apparently, she had asked to be paced to 3:52. *Results
Today @ 6:45PM: Ford Palmer, Jack Bolas, Rachel Schneider And Ashley Higginson Highlight Fields For Inaugural Boxcar Mile In West Chester, PA The race features $8,400 in prize money for elites and a post-race party for all. *Full Fields *Twitter *Facebook *Race Website
Sunday: RRW: Five Story Lines For Sunday's New Balance Falmouth Road Race Defending champion Stephen Sambu and 2-time winner Micah Kogo lead men's field that has Chris Derrick, Meb Keflezighi, Abdi Abdirahman, Sam Chelanga and Moses Kipsiro. The women are led by Amy Cragg, Diane Nukuri, Sara Hall, Neely Spence Gracey and Alexi Pappas.
Sep. 3: Genzebe Dibaba Leads Stacked 3,000 For Zurich DL On September 3rd She'll face Almaz Ayana, Jenny Simpson, Vivian Cheruiyot and Mercy Cherono.
Sep. 13: Mo Farah Will Defend His Great North Run Half Marathon Title He'll face 2014 London Marathon runner-up Stanley Biwott and South African champion Stephen Mokoka.
Ben Payne (28:50) And Brianne Nelson (32:46) Win Portland Track Festival 10,000 *Results: Men *Women *Race Website
USATF And Others Respond To Nick Symmonds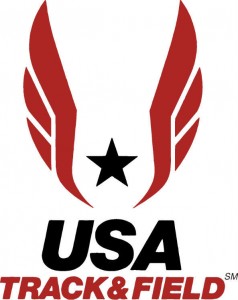 USATF Statement And Data On Elite Athlete Spending: USATF Will Spend More Than 50% Of Its Budget And More Than $15 Million On Elite Athletes In 2015 USATF dismisses claims by Andrew Zimbalist and Nick Symmonds that it only spends 8% of its revenues on elites by showing you spreadsheets of where the $15 million goes. $5 million directly to the athletes, $7 million to high performance centers and $3 million for athlete costs.
Book Reviews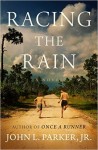 LRC Book Review Of Once a Runner Prequel Racing the Rain By John L. Parker, Jr. – "It works and has the potential to draw a new audience into Once a Runner." Racing the Rain isn't about Quenton Cassidy's development as a runner, but rather his development into a runner. The novel opens by introducing a second-grade Cassidy and concludes with the miler moving into his familiar room in Southeastern University's Doobey Hall. In between, Parker's sharp prose richly describes what it was like to grow up a middle-class baby boomer on Florida's Gold Coast.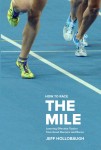 LRC Book Review: How to Race the Mile By Jeff Hollobaugh – "A terrific resource for younger runners." And "… also a great read for even the expert fan." We recommend the book, which is a comprehensive look at the mile from the 19th century to the present and is full of rich race histories.

USA Dominates NACAC Champs *Results
Previous Doping News: IAAF Responds
Friday Miling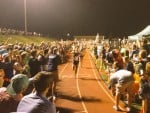 LRC Flexing Robby Andrews (3:57.3) And Stephanie Garica (4:28.8) Win Sir Walter Milers Robby Andrews and Stephanie Garcia tuned up for Worlds with wins in the mile in North Carolina before a raucous crowd. *Discuss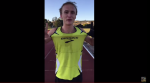 LRC The Greatest Day In The History Of The Beer Mile As 2 Men Go Sub-5:00 And Set Possible World Records Thousands Of Miles Apart Two sub-5:00s and potential world records on the same day – halfway across the globe. *Discuss
Truth Is Indeed Stranger Than Fiction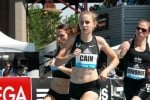 Before we start our World Championships previews, we thought it would be a good idea to take a step back and look big picture at what has transpired so far this year in the world of track and field. There have been a lot of amazing developments so far in 2015. We list five events that if we'd predicted them at the beginning of the year, you'd have said we were TOTALLY crazy.