Friday Miling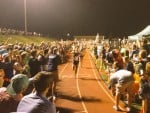 LRC Flexing Robby Andrews (3:57.3) and Stephanie Garica (4:28.8) Win Sir Walter Milers Robby Andrews and Stephanie Garcia tuned up for Worlds with wins in the mile in North Carolina before a raucous crowd. *Discuss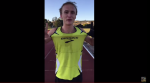 LRC The Greatest Day in the History of the Beer Mile as 2 Men Go Sub 5:00 And Set Possible World Records Thousands of Miles Apart Two sub 5:00s and potential world records on the same day – halfway across the globe. *Discuss
Truth Is Indeed Stranger Than Fiction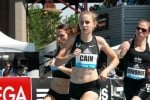 Before we start our World Championships previews, we thought it would be a good idea to take a step back and look big picture at what has transpired so far this year in the world of track and field. There have been a lot of amazing developments so far in 2015. We list five events that if we'd predicted them at the beginning of the year, you'd have said we were TOTALLY crazy.
Sports Journalism At Its Finest – Nearly 9,000 Words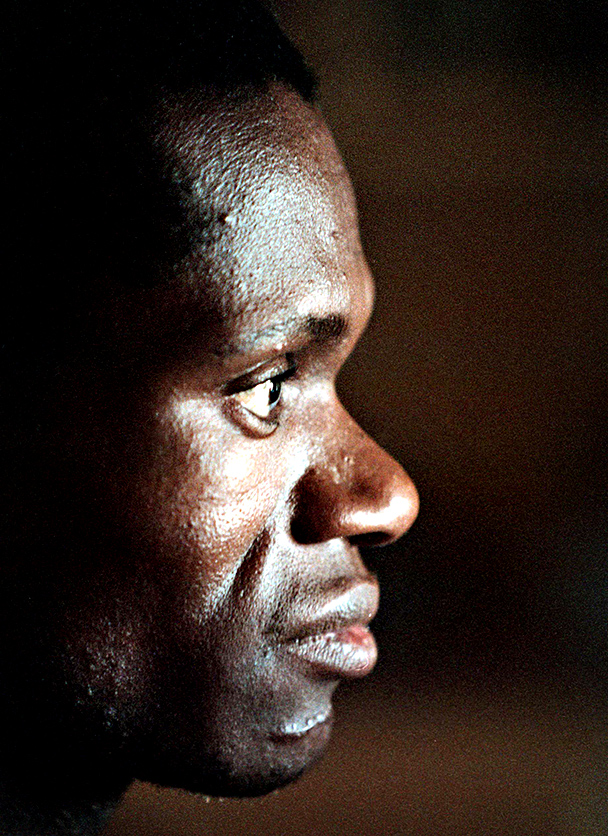 Recommended / Must Read ESPN/Mike Wise: Once Lauded By Nelson Mandela, 1996 Olympic Marathon Gold Medalist Josia Thugwane Has Been Forgotten By South Africa Thugwane grew up extremely poor and illiterate. Just 5 months before the Games, he was shot in the face. In Atlanta, he won gold in marathon #19 despite having only a 2:11 PR. As for Apartheid, he understood it as follows: "The white people have money. The black people are to work [for] the white people. I don't know whether this is wrong thing." We are calling this a must read for anyone under 30 as they may have never heard of Thugwane.
A Look At How Steve Cram Ran 3:46 For The Mile 30 Years Ago
A Look At The Training Of Steve Cram Which Enabled Him To Run 3:46.32 For The Mile – A British Record That Turned 30 Last Week The former 400m runner went for a "single peak periodization."
The IAAF Fires Back At ARD And The Sunday Times With A Vehement Defense
Must Read: IAAF Issues Statement And Strongly Rejects Anti-Doping Allegations Of A Cover-Up – "(Both) ARD and The Sunday Times both admit that their evaluation of the data did not prove doping." The IAAF says there is nothing close to a cover-up. The Sunday Times claims six athletes tests were covered up when in fact the IAAF says they targeted all six for most testing and banned them. Additionally, the IAAF says the data in the report isn't a "scoop" as they themselves turned it over to scientists who used it for a study in a peer reviewed journal. Also most of the data was before 2009 when athletes couldn't be banned as there was no Biological Passport.
*BBC On IAAF Response *Athletics Weekly Recap Of IAAF Rebuttal
2015 Pan Am Junior Champs Are In The Books *Results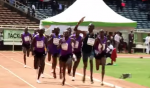 5 thoughts and highlights from the Kenyan Trials as Asbel Kiprop gets in some showboating practice + some really fast times by  Geoffrey Kamworor and Faith Kipyegon and a loss by David Rudisha.
Need Some Weekend Reading?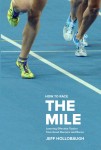 LRC Book Review: "How to Race the Mile" by Jeff Hollobaugh – "A terrific resource for younger runners" and "also a great read for even the expert fan" We recommend the book which is a  a comprehensive look at the mile from the 19th century to the present and is full of rich race histories.
Nick Symmonds Fights USATF Overreach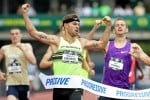 Nick Symmonds-USATF Controversy Makes NY Times (link fixed) USATF has screwed up again and the NY Times is now on the story. USATF wants all World Championships team members not to bring branded non-Nike gear to Worlds to wear even casually in the hotel. Nick won't sign the contract USATF wants him to sign that does not define what a team event is. If he does not sign it by Sunday, USATF's Jill Geer says, he "will not be on the team." Imagine if USABasketball told Lebron that he couldn't wear Nike gear in a hotel and had to wear adidas gear.  USATF is getting negative publicity once again.
*Discuss
More Pro News: Jamaica > GB & Canada
RIP To Jim Ryun's Coach
Remembering USTFCCCA Hall Of Fame Coach Bob Timmons (1924-2015): U.S. Track & Field And Cross-Country Coaches Association (USTFCCCA) Most noted for his work with Jim Ryun.
*Ryun: "He gave each athlete a different challenge. He took such a personal interest in everyone around him."
*KU Tribute To Timmons Includes photo slide show.
*MB: Hall of Fame Coach Bob Timmons Passes Away at 91
Kenyan Marathon Stars Respond To ARD/Sunday Times Doping Allegations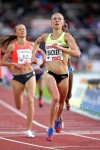 Previous 2015 Worlds News
Japan 2020 News and Rio 2016 News
Latest Post-ARD Doping Report News
Sprints, Jumps And Throws
The World Reacts To The Latest ARD Report
More On The IAAF's Blood Database
It's Almost Time For A New President
World Masters Have Already Begun
Huge Doping / Corruption News
German ARD Report Round II: Leaked IAAF Doping Files Reveal "Extraordinary Extent Of Cheating" German journalist Hajo Seppelt reports that an IAAF database of blood values shows that a third of medals won at Olympics and Worlds between 2001 and 2012 came from athletes who have recorded "suspicious" blood values (800 of the 5,000 athletes on record were marked "suspicious"). The IAAF responded, and the reports admit that the blood values alone aren't proof of doping.
Recommended Watch: View The Full ARD Documentary In English The report includes an extraordinary amount of damning evidence (hidden cameras and documents) against Russia and Kenya. Injections and doping talk caught on tape, federations taking bribes form athletes, and general corruption and apathy towards doping.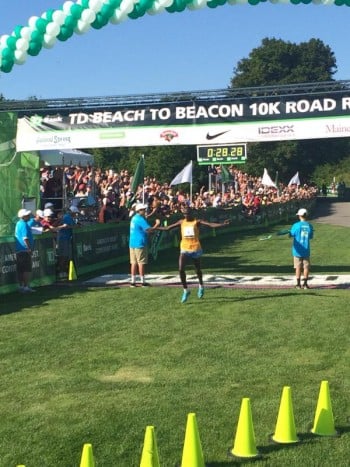 LRC Stephen Kosgei (28:28) & Wude Ayalew (31:55) Claim Titles At 2015 TD Beach To Beacon 10K; Former Oregon Standouts Eric Jenkins (28:50) & Alexi Pappas (32:56) Lead American Finishers Jenkins wasn't content to end his season with a stroll as he was the only American man that tried to hang in the African lead pack. The battle in the women's race was very tight for both the win and top American honors. Post-race interviews with Laura Thweatt, Alexi Pappas, Diane Nukuri, Stephen Kosgei, Moses Kipsiro, Eric Jenkins and Maksim Korolev. *Results
*RRW: Stephen Kibet, Wude Ayalew Win TB Beach To Beacon 10-K In Tactical Races
*MB: Chris Solinsky is back baby!
The Beginning Of The End For Women's Sports?
LRC The End Of Women's Sports As We Know It? Is Caster Semenya The Favorite For Gold For The 2016 Olympics? The Court Of Arbitration For Sport Suspends IAAF's Hyperandrogenism Regulations Earlier this week, hyperandrogenic Indian sprinter Dutee Chand was cleared to compete despite having super-elevated testosterone levels. More importantly, the court totally suspended the IAAF's hyperandrogenism regulations, meaning athletes with internal testicles are free to compete as women without treatment. We break down what it means. Is this the beginning of the end for women's sports?
Dutee Chand Aims To Qualify For Rio Olympics After CAS Verdict We 100% disagree with this statement from Payoshni Mitra: "This verdict upholds the notion of gender equality in sports. … I feel this verdict will pave the way for a more inclusive, fairer sporting culture." Letting people with internal testicles compete as women is absurd.
The Integrity Of The Sport Is At Stake – Mike Rossi Is A Marathon Cheat And Should Have Been DQed From The 2014 Lehigh Valley Marathon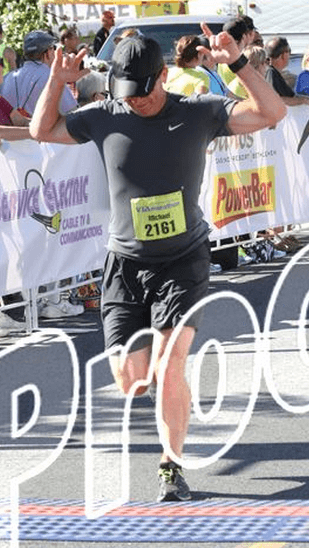 LRC Investigates Lehigh Valley Got It Wrong: The Evidence Is Conclusive: Mike Rossi – The Viral Boston Marathon Dad – Is A Marathon Cheat And Should Never Have Been On The Starting Line In Boston In April, Mike Rossi gained international fame for his snarky response to a letter from his kids' principal scolding him for taking them out of school for several days to watch Boston. A LetsRun.com investigation has revealed that Rossi's principal was correct, the kids should never have been in Boston as the evidence is conclusive – their father didn't legitimately qualify for the 2015 Boston Marathon. How confident are we that Rossi cut the course when he "ran" his 3:11:45 BQ qualifier at Lehigh Valley? Extremely. We'll pay Mike Rossi $10,000 if he qualifies again in the next 12 months – and the qualifying time is 13+ minutes slower – 3:25.
*MB: Did Mike Rossi (viral marathon dad) cheat his way into Boston?