2015 TD Beach To Beacon *Results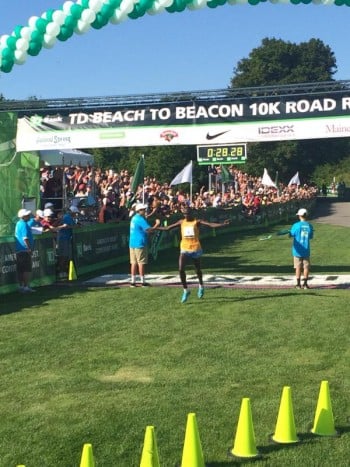 LRC Stephen Kosgei (28:28) & Wude Ayalew (31:55) Claim Titles At 2015 TD Beach To Beacon 10K; Former Oregon Standouts Eric Jenkins (28:50) & Alexi Pappas (32:56) Lead American Finishers Jenkins wasn't content to end his season with a stroll as he was the only American man that tried to hang in the African lead pack. The battle in the women's race was very tight for both the win and top American honors. Post-race interviews with Laura Thweatt, Alexi Pappas, Diane Nukuri, Stephen Kosgei, Moses Kipsiro, Eric Jenkins and Maksim Korolev. *Results
*MB: Chris Solinsky is back baby!
Pre-Race: LRC 2015 Beach To Beacon Preview, Plus Updates From Eric Jenkins, Will Geoghegan, Riley Masters, Christo Landry, Abdi, And Why Uganda Trails Kenya We preview Beach to Beacon with updates from of America's stars, including Eric Jenkins, Will Geoghegan, Riley Masters, Christo Landry and Abdi. And we explain the photo to your right.
Previous Kenyan Trials News
Our Weekly Recap – The Week That Was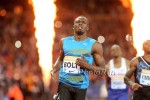 This week we look back at Pan Ams, tell you it's okay to eat ice cream (at least in high school), get caught up on a Polish 800m rivalry, talk about video games and much more.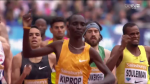 LRC What A Race: Asbel Kiprop Toys With Field, Centro Beats Souleiman For 2nd Kiprop went from first to last in the span of 50 meters halfway through the race but it didn't matter as he was back with the leaders with 300 to go and blew everyone away on the homestretch to get the win. Matthew Centrowitz ran well to finish second in 3:55.03, .03 ahead of Ayanleh Souleiman. (Includes Video)
On The Boards: What the f*** is Kiprop doing? *Kiprop: History's Fastest Running Comedian! *Blankenship ran like an animal in London!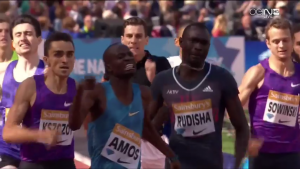 LRC Saturday Recap: Mercy Cherono Wins As Molly Huddle Almost Gets The Upset, Eunice Sum Stays Perfect And Nijel Amos Wins A Nail Biter With David Rudisha In the steeple, there was a fierce battle between Conseslus Kiopruto and Jarius Birech and in non-distance action, Renaud Lavillenie cleared 6 meters, Valerie Adams lost again and South Africa's Wayde van Niekerk blew the 400 field away. We recap it all here.
*MB: London Day 2 Thread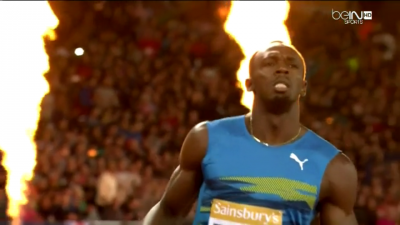 LRC Usain Bolt Is (Almost) Back, Wins 100 In 9.87 (Includes Video) Don't hand the gold medal to Justin Gatlin just yet. Usain Bolt put together his best showing of 2015 by far, running 9.87 into a headwind twice within the span of an hour to win at the Sainsbury's Anniversary Games.
*MB: Usain Bolt "Is Almost Back" – 9.87 Win Into Wind
*MB: UK sprinter Richard Kilty pushes referee after 100 Final DQ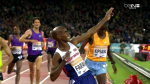 LRC Friday Recap: Mo Farah Dominates The 3,000, While Laura Weightman Gets A Surprise 1,500 Win To Thrill The Home Crowd It was no contest as Farah took the 3,000 in a world-leading 7:34.66 while Weightman held off US's Gabe Grunewald to get her first big international win.
*MB: Farah wins 3000m in 7:34.66
*MB: Mary Cain, going backwards again
Want a Better Running Shoe?
Beta Better Running Shoe Site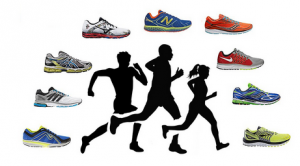 It's Time to Change How We Find Running Shoes