TD Beach To Beacon Is Saturday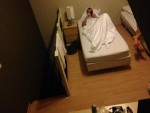 We preview Beach to Beacon with updates from of America's stars including Eric Jenkins, Will Geoghegan, Riley Masters, Christo Landry and Abdi. And we explain the photo to your right.
More Beach To Beacon From RRW: Americans Ready To Battle For Bragging Rights, Dedicated Purse At TD Beach To Beacon 10-K Thanks to Dunkin Donuts we've got American bonus prize money for the first time.
*Daniel Salel Confident Contender At TB Bank Beach To Beacon 10-K
Kenyan World Trials Kick Off Today
Distance News: Kiprop Reveals All
The Beginning Of The End For Women's Sports?
LRC The End Of Women's Sports As We Know It? Is Caster Semenya The Favorite For Gold For The 2016 Olympics? The Court Of Arbitration For Sport Suspends IAAF's Hyperandrogenism Regulations Earlier this week, hyperandrogenic Indian sprinter Dutee Chand was cleared to compete despite having super-elevated testosterone levels. More importantly, the court totally suspended the IAAF's hyperandrogenism regulations, meaning athletes with internal testicles are free to compete as women without treatment. We break down what it means. Is this the beginning of the end for women's sports?
Dutee Chand Aims To Qualify For Rio Olympics After CAS Verdict We 100% disagree with this statement from Payoshni Mitra: "This verdict upholds the notion of gender equality in sports. … I feel this verdict will pave the way for a more inclusive, fairer sporting culture." Letting people with internal testicles compete as women is absurd.
---
Boston 2024 LA Or Toronto 2024 News
Monday Morning Doping Updates
IAAF Final Day Report: Cuba's Yorgelis Rodriguez Wins Pan Am Games Heptathlon Breaking The 16-Year-Old Meet Record NCAA champ Andre De Grasse lost the historic triple sprint crown (100, 200, 4 x 100) by a DQ. Canada initially won, but after a lane violation DQ, the gold went to Team USA. Canada's Derek Drouin won the HJ in 2.37m before attempting and failing to clear 2.41m. *Toronto Sun: "Disqualification shouldn't take shine of De Grasse"
David Torrence Gets 5,000m Silver At Pan Am Games; Mexico's Juan Luis Barrios Gets The Win Barrios ran 13:46.47 to beat Torrence by .13 seconds. Garrett Heath was a close 4th as Cam Levins was 5th. US's Cory McGee finished 4th in the women's 1,500, which was won by Colombia's Muriel Coneo.
*US Athlete Quotes From Torrence And Others
*MB: Cam Levins horrible tactics gets boxed and beaten by four scrubs in last 200
*MB: Rosa brothers, least Puerto Rican looking people ever, running for Puerto Rico
Marquise Goodwin Makes A Pro Track/NFL Career Work As The Buffalo Bills Wide Receiver Wins LJ Silver
Kanye West Gets Angry And Throws Microphone At Closing Ceremony Apparently there was a technical malfunction towards the end of his performance.
USATF Tops Pan Am Games Scoring Tables With 41 Medals The US came out with 403 "points" to Canada's 153.
*USA Won Overall Competition As Well With 265 Medals (103 Golds) Across All Sports Canada was second with 217 (78 golds).
Craig Leon (2:19:26) And Tim Young (2:19:34) Finish Fifth And Sixth For Team USA In Pan Am Marathon The race was won by Cuba's Richer Perez in 2:17:04.
*Quotes From Leon And Young Leon: "It's crazy. I was an average high school runner, a college walk-on, and I never would have thought that this was possible. It's a dream come true …"
*MB: PAN AM MARATHON: US BOMBS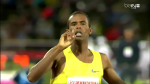 LRC Souleiman Over Centro With Ease, American Women Falter In 800, SAFP Keeps Winning, Texas Tech's Jacorian Duffield Wins HJ Soulemain got the convincing win in the 1,500 as Robby Andrews beat Centro, who quit the final 200m, no Americans went sub-2:00 in the 800, Katie Mackey won the 3k (see below), SAFP won the 100 over Tori Bowie, and Texas Tech's Jacorian Duffield won the HJ.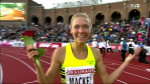 LRC Katie Mackey Wins 3,000m! Say all you want about the quality of the field, but Katie Mackey did something very few American distance runners have done – win a Diamond League race, running a big PR.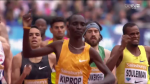 LRC What A Race: Asbel Kiprop Toys With Field, Centro Beats Souleiman For 2nd Kiprop went from first to last in the span of 50 meters halfway through the race but it didn't matter as he was back with the leaders with 300 to go and blew everyone away on the homestretch to get the win. Matthew Centrowitz ran well to finish second in 3:55.03, .03 ahead of Ayanleh Souleiman. (Includes Video)
On The Boards: What the f*** is Kiprop doing? *Kiprop: History's Fastest Running Comedian! *Blankenship ran like an animal in London!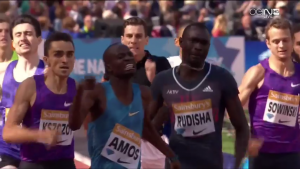 LRC Saturday Recap: Mercy Cherono Wins As Molly Huddle Almost Gets The Upset, Eunice Sum Stays Perfect And Nijel Amos Wins A Nail Biter With David Rudisha In the steeple, there was a fierce battle between Conseslus Kiopruto and Jarius Birech and in non-distance action, Renaud Lavillenie cleared 6 meters, Valerie Adams lost again and South Africa's Wayde van Niekerk blew the 400 field away. We recap it all here.
*MB: London Day 2 Thread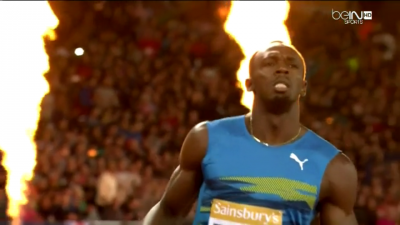 LRC Usain Bolt Is (Almost) Back, Wins 100 In 9.87 (Includes Video) Don't hand the gold medal to Justin Gatlin just yet. Usain Bolt put together his best showing of 2015 by far, running 9.87 into a headwind twice within the span of an hour to win at the Sainsbury's Anniversary Games.
*MB: Usain Bolt "Is Almost Back" – 9.87 Win Into Wind
*MB: UK sprinter Richard Kilty pushes referee after 100 Final DQ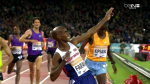 LRC Friday Recap: Mo Farah Dominates The 3,000, While Laura Weightman Gets A Surprise 1,500 Win To Thrill The Home Crowd It was no contest as Farah took the 3,000 in a world-leading 7:34.66 while Weightman held off US's Gabe Grunewald to get her first big international win.
*MB: Farah wins 3000m in 7:34.66
*MB: Mary Cain, going backwards again
Our Weekly Recap – The Week That Was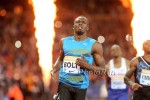 This week we look back at Pan Ams, tell you it's okay to eat ice cream (at least in high school), get caught up on a Polish 800m rivalry, talk about video games and much more.
The Integrity Of The Sport Is At Stake – Mike Rossi Is A Marathon Cheat And Should Have Been DQed From The 2014 Lehigh Valley Marathon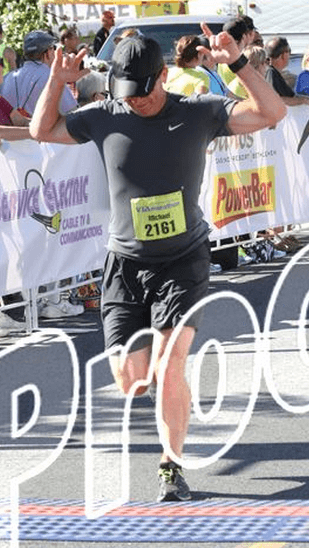 LRC Investigates Lehigh Valley Got It Wrong: The Evidence Is Conclusive: Mike Rossi – The Viral Boston Marathon Dad – Is A Marathon Cheat And Should Never Have Been On The Starting Line In Boston In April, Mike Rossi gained international fame for his snarky response to a letter from his kids' principal scolding him for taking them out of school for several days to watch Boston. A LetsRun.com investigation has revealed that Rossi's principal was correct, the kids should never have been in Boston as the evidence is conclusive – their father didn't legitimately qualify for the 2015 Boston Marathon. How confident are we that Rossi cut the course when he "ran" his 3:11:45 BQ qualifier at Lehigh Valley? Extremely. We'll pay Mike Rossi $10,000 if he qualifies again in the next 12 months – and the qualifying time is 13+ minutes slower – 3:25.
*MB: Did Mike Rossi (viral marathon dad) cheat his way into Boston? 
Excellent Guest Column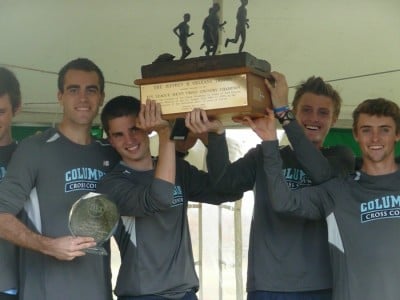 LRC Dealing With Depression: How I Got Past Suicidal Thoughts While Running In College For a while, life didn't feel real to Nico Composto – it existed entirely in his head. Might a fall from the 12th floor window make all the pain go away? Thankfully, Composto realized that suicide wasn't the answer. He shares his powerful story of how he overcame suicidal thoughts out of a desire to help others.