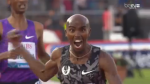 Men's Recap: LRC Mo Farah Dominates & Nijel Amos (1:43.27) Takes Down David Rudisha Running in his first race since the NOP doping investigation became public, Mo Farah celebrated his win as if he'd won a World title while Nijel Amos won a big battle in the men's 800 but limped off the track injured. Justin Gatlin won the awesome men's 100 battle over Tyson Gay and Asafa Powell.
*MB: More Mo Farah – Andy Vernon drama – Farah tells Vernon to "F*** off" after Lausanne win 
Update: LRC After Fall In Lausanne, Caleb Ndiku Has To Go To Hospital, Receives 3 Staples And Will Miss Some Training, Still Hoping To Race In Monaco
Women's Recap: LRC Jenny Simpson And Emma Coburn Have To Settle For 3rd As Sifan Hassan (4:02.36) & Virginia Nyambura (9:16.99) Grab Wins In 1,500, Steeple Hassan was far and away the best over the final 100 as she won over Faith Kipyegon (4:03.38) while Simpson was third in 4:03.54. Nyambura won for the third time in four DL races with Coburn running 9:20.67 for third. Switzerland's Selina Büchel won the non-DL 800 (2:01.68) while Dawn Harper-Nelson (12.55 100H) and Allyson Felix (22.09 200) also grabbed wins.
Outside Coverage: 
Lausanne On The Messasge Board:
Full Coverage In Our 2015 Lausanne DL Special Section
Lignano, Italy *MB: Kerri Gallagher Is Going To Worlds – Runs 5-Second PR (4:03.56) – Efraimson 4:05 Gallagher had a 4:09 PR prior to USAs.
*MB: Jenkins 7:41 3k in Lignano!
*LRC Full Results – Jenkins crushed m3,000, Riseley won m800, Willis m1,500.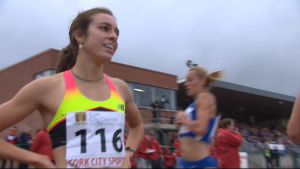 Ireland: Big Green Domination LRC Abbey D'Agostino And Will Geoghegan Are Dominant Winners At 2015 Cork City Sports International Athletics Meeting In the women's 3k, Mary Cain led from 1k to 2k but Abbey D dominated the final 900. In other action, in the battle of guys who have run 13:21 this year, Brett Robinson took down Jeff See. Heather Kampf and Michael Rutt won the 800s as Will G schooled everyone in the mile.
*MB: Merber, Cain, Riley Masters, Abbey D, L. Wallace all in Ireland's Cork City Sports Meet today (free YouTube feed) 2:25-4 pm ET
Hungary: IAAF Istvan Gyulai Memorial Recap: Ronald Kwemoi Beats Silas Kiplagat By Over A Second In 1,500 (3:37 To 3:38) Evan Jager fans should rejoice as Jairus Birech raced again (is he overracing?) and won in 8:16. Barshim won the HJ (2.36m); Fajdek heaved a world-leading 83.12m,
*Sprints: LaShawn Merritt Loses Again – Runs 44.43 As Teenager Steven Gardiner Runs 44.30  Justin Gatlin ran 10.02 (-1.1m/s wind) as VCB ran a season's best 10.99 (-1.2m/s wind).
*Omar McLeod Suffers "Slight Hamstring Cramp" In European Debut, DNFs
2014 World Junior 400m Hurdles Champion Jaheel Hyde Pulls Plug On 2015 Season Due To Hamstring Injury
Excellent Guest Column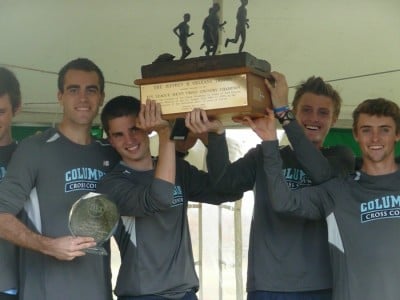 LRC Dealing With Depression: How I Got Past Suicidal Thoughts While Running In College For a while, life didn't feel real to Nico Composto – it existed entirely in his head. Might a fall from the 12th floor window make all the pain go away? Thankfully, Composto realized that suicide wasn't the answer. He shares his powerful story of how he overcame suicidal thoughts out of a desire to help others.
Want a Better Running Shoe?
Beta Better Running Shoe Site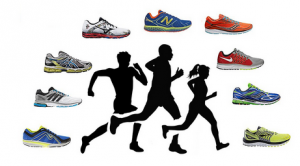 It's Time to Change How We Find Running Shoes