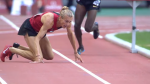 EVAN MF Jager! LRC In A Brave, Brave Run, Evan Jager Nearly Crushes The World's Best In Men's Steeple, Settles For 8:00.43 American Record (Updated with several post-race interviews) Jager took it to the world's best. He had destroyed the world's best in the steeple and was just meters away from a truly shocking 7:56-7 win. Then down he went. He still got up and moved to #13 at 8:00.43.
*Race Video *10 Minutes Of Post-Race Video With Jager
*Jager Paris Photo Gallery (does not have fall)
*MB: Evan Jager is F*cking Brave Beautiful Man 
*MB: JAGER FALLS ON LAST JUMP ON PACE FOR 7:55
*MB: Should Someone Resign from LRC for The "unless he falls,@EvanJager tweet?"
*MB: Thank you Evan Jager Thread!
*MB: Facts about Jager's performance
*MB: Evan JAGER on pace for 7:55 steeple before fall. Would CLEARLY beat Galen RUPP at 5000 if they raced – YES OR NO
*MB: Paris Areva 3000m SC Full Video – French w/slow motion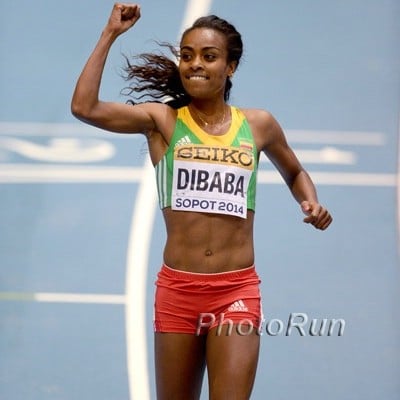 LRC Rest Of Distance Action: Genzebe Dibaba, Silas Kiplagat And Eunice Sum Get The Victories With Blazing Times As Molly Ludlow And Chanelle Price PR What a meet Paris was. Ludlow joined the 1:58 club.
LRC Full Results: Kiplagat Over Makhloufi And Souleiman In 1,500, Eunice Sum 1:56, SAFP 10.74, Powell 9.81, Van Niekerk 43.96, Dibaba 14:15, Valerie Adams Loses
MB: Official 2015 Paris DL Live Discussion Thread
Distance Women
Important Sprint News
Fast Mid-Week Action From France – Kiprop And Centro, Pay Attention
Mid-Week Action – 2015 Portland Twilight *Full Results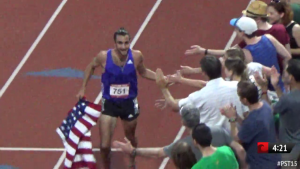 LRC Robby Andrews Gets It Done, Runs 3:35.82 To Officially Make U.S. Team At 1,500 (Full Meet Recap) Andrews won handily. Edward Cheserek (3:37.08) was only the second UO guy in the race as Colby Alexander, who didn't even make it to NCAAs or the final of PAC-12s, ran 3:36.49.
Other International Pro News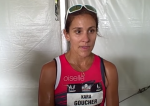 Kara Goucher said she doesn't like being labeled a liar and said she will come out with a lot more information to show she is not one.
*MB: "People have been threatened at this meet" – Kara Goucher
*MB: When asked if he'd testify under oath, Salazar says he'd have to ask his lawyer
*MB: Is Rupp prepared to testify under oath? "We'll see."
*Oregonian: Kara Goucher has harsh words for Salazar after women's 5,000 and hopes everyone gets to testify under oath
Yet Another Big NOP Doping Scandal Development – Whom Do You Believe? Magness Or Salazar?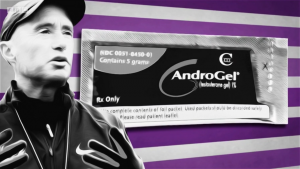 LRC Questions Arise Regarding Alberto Salazar's Explanation For Testosterone Experiment On His Sons – In 2006, Alberto Salazar Said The Idea That Gatlin Was Sabotaged Was "Preposterous On So Many Fronts" A key part of Alberto Salazar's defense is that he tested testosterone on his sons as he was fearful that someone like Chris Whetstine could sabotage Galen Rupp, not because he wanted to see how much micro-dosing one could get away with.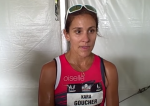 Goucher, Lagat, Centro, Solomon, Symmonds, Johnson, Infeld, Huling and Blankenship make the cut.
---
Bored At Work? Watch The Peachtree Road Race Pre-Race Press Conference With Shalane Flanagan At 11am ET On Thursday For Free Gebre Gebremariam (Team Africa), Daniele Meucci (Team Europe), and Yusuke Hasegawa (Team Asia), as well as Tatyana McFadden, will also be at the presser. The race itself will be live on USATF.tv on July 4th starting at 7:15 am ET. NBC Sports Network will have a highlight show on July 6th.
Q&A With Lindsey Scherf, Who Went From 2:37 To 2:32 At Grandma's
Need Something To Do This Weekend? How About A Distance Documentary?
Learn All About The "Town Of Runners Champions" – Bekoji, Ethiopia – Which Has Produced Kenenisa Bekele, Tirunesh Dibaba And Derartu Tulu We assume Genzebe Dibaba is from there as well. The town's population – 16,730. Can you say Sports Gene? You can now watch the documentary, Town of Runners, for $4.99.
US Youth Champs Are Done – Time To Get Ready For World Youths In Colombia *Results
Want a Better Running Shoe?
Beta Better Running Shoe Site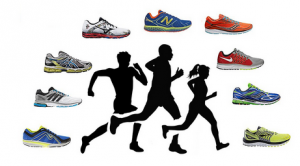 It's Time to Change How We Find Running Shoes