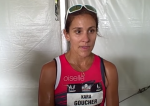 Kara Goucher said she doesn't like being labeled a liar and said she will come out with a lot more information to show she is not one.
*MB: "People have been threatened at this meet" – Kara Goucher
*MB: When asked if he'd testify under oath, Salazar says he'd have to ask his lawyer
*MB: Is Rupp prepared to testify under oath? "We'll see."
*Oregonian: Kara Goucher has harsh words for Salazar after women's 5,000 and hopes everyone gets to testify under oath
Non-Distance Action at USAs
USA Friday Action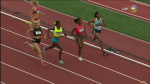 LRC W 1,500/M Steeple Prelims: Alexa Efraimson Goes Home While Mary Cain Advances; Evan Jager & Donn Cabral Look Great In Steeple The favorites advanced except for Efraimson while Evan Jager talked supplements and what about people who think he might be doping after.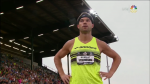 LRC 800 Semis: US #1 Boris Berian Goes Home, Nick And Duane Are Back Ready To Rumble, And What A Women's Final We Have The 800 finals on Sunday are tremendous even without Boris Berian as Nick and Duane look like they are back just in time.
LRC: Nick Symmonds: "I owe Salazar an apology unless some better evidence comes out … this process is great for this sport." Symmonds was impressed with Salazar's rebuttal, thinks more evidence will come out, and praised the Gouchers and Steve Magness for coming forward and LRC for asking the tough questions.
*Duane Solomon Going To Go To "Twilight Zone" And Take 800m Final Out At WR Pace Video.
Friday Live MB Talk: 1,500 Semis: Order is restored. Mary Cain is in!! Alexa Efraimson is out!! Videos with both.
*800 Semis: Shocker In Men's Race: Order is restored. Nick Symmonds is in!!! Boris Borian is out!!
*Women's 800 Final Is Gonna Be Unreal In heat 2, Wilson, Price, Vessey and Montano were within .09 of each other and that was just one heat.
*Evan Jager Addresses People Who May Think He's On Drugs And His Supplement Usage
*Dan Huling Talks About His Allergies And Getting An Inhaler
Day 2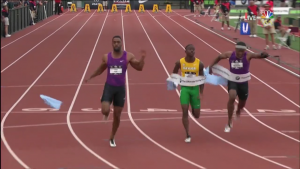 100s LRC Tyson Gay's Return To USAs Results In Victory In Men's 100 – Tori Bowie Wins First US Title In Women's Race Afterwards:
*Tyson Talks About Being Listed As Nike And Supplements
Want a Better Running Shoe?
Beta Better Running Shoe Site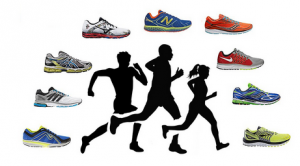 It's Time to Change How We Find Running Shoes