Big Nike Oregon Project Doping News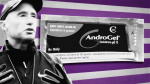 Alberto Responds To Doping Allegations With 12,000-Word Open Letter – "I will never permit doping." Salazar's epic response demands a retraction and among other things claims Steve Magness was fired and that Kara Goucher left after the group after Salazar called out her husband Adam for an "insulting rant." Salazar does admit to having doped his own son with testosterone, but says it was done to make sure the group wouldn't be sabotaged and showed evidence that he has a prescription for androgel as he has hypogonadism.
*MB: ALBERTO RELEASES STATEMENT 
ProPublica Responds To Salazar Within Hours With New Allegations After Salazar's manifesto came out, another ex-Nike employee came forward and says he witnessed Salazar "going crazy" after he failed to get Galen Rupp an IV drip in 2010. Plus pro athlete Jackie Areson came forward on record and says Salazar "distributed prescription painkillers 'like it was candy'" and that she "never let [Salazar] massage me because I knew he had the testosterone cream and didn't trust him."
*MB: ProPublica Responds to Alberto Salazar's Response – "Alberto Salazar Disputes Allegations – Some of Which Were Never Made"
2 Hours Before Alberto's Response Went Live: AP: The U.S. Anti-Doping Agency Has Launched A Formal Investigation Of The Nike Oregon Project More than a dozen witnesses have already been interviewed.
British Press Pans Alberto's Response
Salazar Finds Some US Support
GBR Just Got Good At Sprinting Really Quickly
The "Next Usain Bolt" – Zharnel Hughes – Cleared To Compete For Great Britain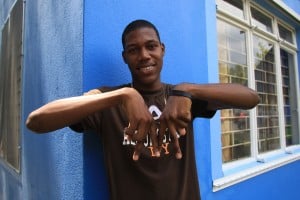 The 19-year-old, who broke Bolt's Champs 100m record and nearly beat Bolt in NY in the 200 a few weeks ago, is from Anguilla, which isn't recognized by the IOC.
*LetsRun Archives: Meet Zharnel Hughes: The 18-year-old has a shot a taking down Yohan Blake's 10.21 and Usain Bolt's 20.25 'Champs' records
*LRC Zharnel Hughes Does It – Takes Down Yohan Blake's Champs Record At 10.12!!!
*MB: Zharnel Hughes run 10.12 @ Jamaica HS Champs
The Oregon Track Club Speaks On NOP Doping Allegations/ USAs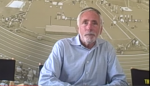 LRC Vin Lananna: "… obviously saddened by all of this but in the end I feel confident it will be sorted out." TrackTown USA – Vin Lananna discussed the Nike Oregon Project doping allegations for the first time and the successful run of events in Eugene in advance of the 2015 USA Championships.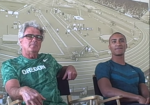 LRC World's Greatest Athlete Ashton Eaton Doesn't Even Take Flintstone Vitamins Because Of Doping Problems In Track And Field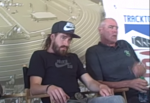 LRC OTC's Charles Jock, Ben Blankenship, Hassan Mead And Mark Rowland Talk USAs, Doping Controversy The Oregon Track Club's Charles Jock (800), Ben Blankenship (1,500), Hassan Mead (5k/10k) and their coach Mark Rowland are focused on USAs and waiting to see what happens with the NOP doping investigation.
*Coaching Tip From Mark Rowland: "It's not so much the 2 hours we see them but the 22 that we don't."
MB: Official Day 1 2015 USA Outdoor Live Discussion Thread
LRC Justin Gatlin Still Doesn't Want To Answer Our Or Any Drug Questions But Christian Taylor did and talked about what supplements he's on.
A Day Earlier:  Convicted Doper Dennis Mitchell Is Now The Paid Head USA Relays Coach Hired By USATF National Office Without Input Of USATF High Performance Committee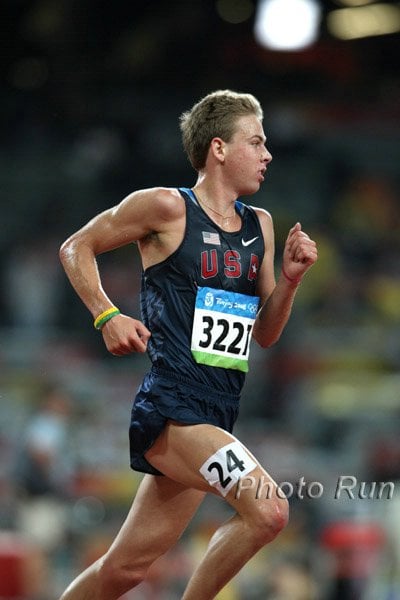 LRC 2015 USA 10,000 Preview: Molly Huddle & Galen Rupp Are Heavily Favored, But Who Will Grab The Other Spots? If Huddle and Rupp come through as favorites, the drama will still be big as one of the following three on the women's side – Shalane Flanagan, Emily Sisson and Emily Infeld – and one of the following three on the men's side – Ben True, Hassan Mead and Diego Estrada (plus Chris Derrick) – will go home devastated.
*RRW: Tapered Shalane Flanagan Thinks She's Ready To Contend Again For USA 10,000m Title – "I'm thriving on being more of an underdog in this circumstance … We're confident but not overly confident."
*Ben True Set To Make First U.S. Track Team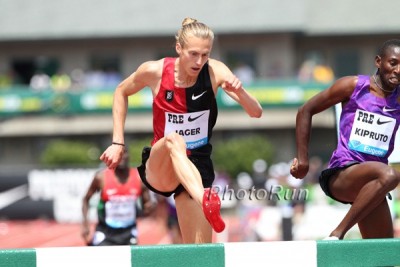 LRC Steeple Previews: Evan Jager & Emma Coburn Should Repeat; Can Collegians Colleen Quigley, Courtney Frerichs And Leah O'Connor Grab A Spot To Beijing? Emma Coburn and Evan Jager should win but the steeple is suddenly a very interesting event in the US. Stephanie GarciaAshley Higginson, Colleen Quigley, Courtney Frerichs and Leah O'Connor all have realistic dreams of competing in Beijing as do Stanley Kebenei, Dan Huling, Donn Cabral and Cory Leslie.
*RRW: *Ken Goe: Evan Jager Is Ready After Big 1,500 PR
More Previews: LRC 800s *LRC 1,500s *LRC 5,000s *LRC 10,000s *Sprint & Field Event Preview From RSpace: Shot Preview: Kovacs Looks To Repeat *Jumps / Vault Preview *Sprints / Hurdles Preview
Outside Coverage
Complete Coverage In Our 2015 USA Outdoor Special Section
#Cleansport #Transparency #Leadership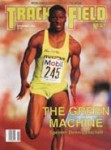 USATF has quietly hired convicted doper Dennis Mitchell to lead the USA Relays program. Sadly, they are afraid to take ownership of the decision and have Dennis and Max Siegel discuss why Dennis is the best man to lead Team USA or have Dennis publicly account for his doping past.
Get Your Picks In By 6:40pm Eastern Today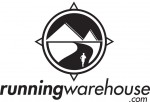 The 2-year wait is over and national spots are on the line starting Thursday in Eugene. Make nationals way more interesting by playing in our $200,015 RunningWarehouse.com prediction contest with some great prizes, including a $250 RW gift certificate and the soon to be released New Balance Vazee. Plus perfect ballot bonuses of $2,015 to $200,015.
Jamaican Trials And Western States Are Also This Weekend
Other News Of Note
Employee 1.0 Is Back With An Excellent Guest Column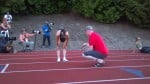 Alberto and Galen were notably absent but the stars were out in full force at the Portland Track Festival with Shannon Rowbury, Steve Magness, the Gouchers, Alan Webb, Kevin Hanson, Desi Davila, Mark Wetmore, Shalane Flanagan, Evan Jager, Chris Solinsky, and many more in attendance. Employee 1.0 is back to recount the surreal scene in light of the Nike Oregon Project Doping investigation.
More Data=Better Shoes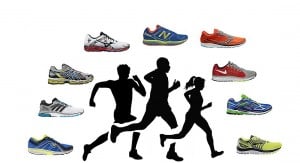 LRC Real Reviews by Real Runners: A Better Running Shoe Site is Here Today the shoe buying process gets better with the beta release of the LetsRun.com Better Running Shoe site. See what shoes runners just like you are running in and which they like best. Want to see what shoes 6 foot 150 lb runners rate the best? You can do that. Want to see the top shoes for pronators training for a marathon? You can do that too. Click here to on the first step to a better running shoe
The Search For A Better Running Shoe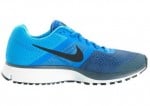 LRC The Most Popular Running Shoe On LetsRun.com Is … Not Made Anymore … The Nike Pegasus+ 30 Thousands of you filled out our detailed running shoe survey in the fall and more of you ran in the Nike Pegasus+30 than any other shoe. Only problem is all of you need to find a new shoe, help us out below:
LRC The Improved LRC Running Shoe Survey Is Back – Five Minutes To A Better Running Shoe The running shoe buying process sucks and we want to improve it with data. We took your reviews from the fall, made a running shoe beta site, and have improved our survey to ask you what shoe your previously ran in. We now need more reviews from you on the latest shoes.
Yet Another Person Comes Forward On Record – More Nike Oregon Project Doping Concerns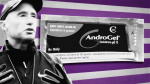 2nd Former Nike Oregon Project Massage Therapist Comes Forward And Admits He Had Grave Concerns About Group – Went To USADA In 2012 – Wants To See Feds Interview Everyone In Group Under Oath Al Kupczak found it odd that Alberto Salazar always traveled with Androgel and would personally massage Rupp late at night. He also says he 100% trusts the testimony of Kara Goucher and Steve Magness.
*2nd Article: Kupczak: "The AndroGel was so prevalent"
*MB: 2nd Former Nike Oregon Project Massage Therapist Comes Forward And Admits He Had Grave Concerns – Went To USADA In 2012
Explosive Allegation By Don Catlin – The Godfather Of Drug Testing: Alberto Salazar Repeatedly Asked For TUEs That He Didn't Need When He Was An Athlete
LetsRun.com Sleuths Strike Again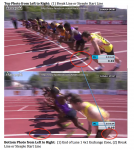 History has shown that if you cheat in a marathon and don't run the full distance, you will be caught by the LetsRun.com nation. The same rule applies - even if you attempt the same feat in an internationally broadcast 1,500-meter race.
Want a Better Running Shoe?
Beta Better Running Shoe Site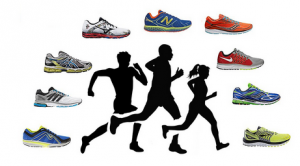 It's Time to Change How We Find Running Shoes