More On Farah – NOP Drug Allegations
Employee 1.0 Is Back With An Excellent Guest Column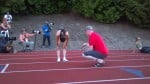 Alberto and Galen were notably absent but the stars were out in full force at the Portland Track Festival with Shannon Rowbury, Steve Magness, the Gouchers, Alan Webb, Kevin Hanson, Desi Davila, Mark Wetmore, Shalane Flanagan, Evan Jager, Chris Solinsky, and many more in attendance. Employee 1.0 is back to recount the surreal scene in light of the Nike Oregon Project Doping investigation.
Distance Action: Bring Back The 10,000
Muktar Edris And Gelete Burka Win Ethiopian 10,000 Trials In Hengelo In Their 2nd 10ks Ever Edris, the world leader at 5,000 last year, beat Imane Merga by .45 in 27:17.18, while Burka, the former wold indoor champ at 1,500, won by more than a second in 30:49.68.
Kenyan Youth Trials: Emily And Sandra Chebet Lead Kenyan Team For This Summer's World Youth Championships At the Kenyan Youth Trials, Emily ran a world-youth-leading 9:08 in the 3,000 and Sandra won the 2,000m steeple.
Capital FM Meet Recap: Willy Tarbei Wins 800 In 1:44.51 Over Kipyegon Bett (1:44.55) Those times put them into the top five on the world youth all-time list. *2nd Article On Meet
Previous NOP Doping News
Matt Lawton Round I Needles, FedExing Unmarked Vials, And Vials That Had To Be Refrigerated  Massage therapist John Stiner says he found bags of needles in a Nike Oregon Project apartment and was told by Alberto Salazar to refrigerate and keep cold vials in the fridge labelled "Asthma 1" and "Asthma 2" and FedEx them to him. Former NOP coach Steve Magness reportedly has emails showing he was supposed to FedEx to Galen Rupp an unmarked vial that he claimed was his allergy serum. A special improperly labelled allergy concoction is a possible explanation but there are more questions to answer.
*2nd Article From Matt Lawton On John Stiner
*Discuss Here
More NCAA Coverage From Friday
Outside Coverage
AP Recap: USC And Canada's De Grasse 9.75 & 19.58!!!, Ducks Crush The Competition King Ches got the best of Eric Jenkins in the 5,000 as the Ducks went 1-2-4, but even with 0 points in that event they would have won the meet.
Day 3 Photo Gallery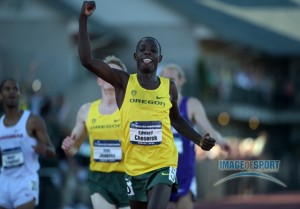 Full Coverage In Our 2015 NCAA Special Section
Friday On the Boards:
Day 1 NCAAs
Oregon Civil War Round II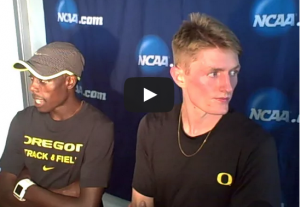 LRC Men's 10,000: Oregon's Edward Cheserek Kicks It In To Win Over Teammate Eric Jenkins In Race Where The Pre-Race Plan Was To Finish Together (Updated with photos) Everyone fully expected the Oregon studs to go 1-2. The question was – would they battle it out or finish together? Eric Jenkins said the plan was to finish together but Edward Cheserek kicked it in for the win – a loss which Jenkins doesn't fully acknowledge: "I don't actually chalk this up as a real loss."
*LRC Archives From Indoors: Civil War I: That was F***ing awesome – Oregon Civil War – Jenkins FTW!! Edward Cheserek is human!! (Wait: Ches says he let Jenkins win!)
Women's News: The University Of Portland's Tansey Lystad Is Ready To Make Her Move In The NCAA 5K Lystad says she was "star-struck" when she made NCAAs last year, but after finishing 15th in XC, she says, "Why can't I be one of the best in the nation?"
Day 1 On The Boards:   MB: Eric Jenkins pissed off at Ches?
MB: Cristian Soratos: "I don't like how distance running has become a jog and sprint fest …"
MB: Official 2015 NCAA Outdoor T&F Live Discussion Thread

Full Coverage In Our 2015 NCAA Special Section
Salazar Responds; Farah's Blood Being Analyzed
Two Assistants – Two Totally Different Views
Want a Better Running Shoe?
Beta Better Running Shoe Site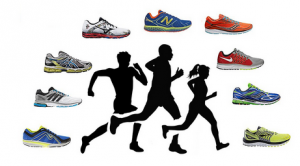 It's Time to Change How We Find Running Shoes