Not Farah Certified – Mo Farah Flies Home to Portland Without Competing – Fans Get Screwed
Mo Farah Spoke at Saturday's Press Conference And We Learned A Lot *Discuss
Angry Mo Farah Wants Answers Over Alberto Salazar's Doping Allegations And Reveals A Lot He said he has never been on thyroid medication, will sit down with Alberto face-to-face, speak with Steve Magness and others in the documentary, and also make his blood values public to show he has nothing to hide. We'd also like him and the entire NOP to release the list of supplements they admit to taking when they are drug tested. The sports "grey area" may need to change.
The World Reacts To The Accusations By 7 Former Nike Oregon Project Members That Coach Alberto Salazar Is A Cheat
Nike Doping Scandal On The Messageboard: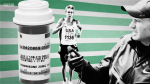 LRC Everything You Want To Know About The BBC Nike Oregon Project Doping Documentary If You Didn't See It The show had multiple anti-doping allegations against Alberto Salazar and Galen Rupp, and that the Nike lab advocated for or was aware of testosterone usage by Nike athletes.
*MB: Former American Record Holder George Malley corroborates John Stiner's allegation that androgel was in the NOP training camp Malley says Salazar admitted it to him in 2013.
*Shoot The Messenger: Alberto Salazar And Galen Rupp Issue Statements Saying They Believe in Clean Sport And Criticize The Journalism Of The "Reporters" Salazar's response was especially cheeky as he referred to David Epstein and Mark Daly as "reporters." ProPublica and the BBC are about as respected as it gets in the journalism world. David Epstein is definitely a reporter – his past work helped expose A-Rod and Lance. *Message Board Poster Analyzes Statements Of Rupp And Salazar
Must Read: ProPublica Investigation Alleges Anti-Doping Violations By Alberto Salazar David Epstein, author of Sports Gene, has been working on this piece for a few years. A great read alleging possible anti-doping violations by Alberto Salazar and even Galen Rupp.  Epstein teamed up with BBC reporter Mark Daly to take a look inside the NOP. Steve Magness, Kara Goucher and Adam Goucher all speak on the record –  other former NOP athletes speak without using their names.  The BBC aired a one hour show on doping last night as well. Miss The Broadcast? Here's How To Watch The BBC In The US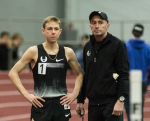 LRC Rojo's Five Quick Thoughts On David Epstein's Nike Oregon Project Investigation David Epstein's piece is a great read, this could be just the beginning as it is time for more people to speak on the record and for Nike to investigate its own house. Plus Matt Centrowitz's tweet on this is embarrassing.
Competitor Q&A With David Epstein On Nike Oregon Project Allegations
David Epstein/BBC Investigation Talk On The Message Board
MB: Former Team Members Accuse Famed Coach Alberto Salazar Of Breaking Drug Rules (official thread)
*Impressions of BBC TV Panorama Program on Alberto Salazar/Doping and Adam Goucher Comment: "That's Almost Child Abuse"
*What is going through Mary Cain's Parents heads right now?
*Centro not holding back on twitter
*Rupp on Testosterone since high school !
*Are letsrun's "trolls" still considered trolls… They are ALWAYS right.

Saturday Reading Pleasure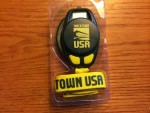 TrackTown USA Keeps Pushing Envelope – Fans Can Get Radio Receivers With Commentators For NCAAs Good idea. We think they should have commentators for the track events too.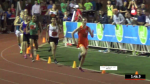 LRC Grant Fisher Breaks 4:00 – Runs 3:59.38 To Become 6th American High Schooler To Break 4 In Mile Fisher, who is more than a year younger than Matthew Maton, is now officially a total stud. Two-time Foot Locker champ and a sub-4 miler at 18 and 44 days.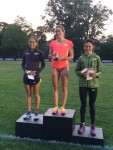 LRC Abbey D'Agostino Takes Down Desi Linden In 5k, Robby Andrews Crushes The Mile Field – Full Recap Of 2015 Adrian Martinez Classic Plus, have you ever heard of Hannah Fields? Jonathan Gault has gone above and beyond the call of duty with this 3,600-word recap.
*MB: ROBBY ANDREWS IS BACK, BABY!! Crushes the field at the 20125 Adrian Martinez Classic
*LRC: Post-Race Interviews With Kyle Merber, Desi Linden, McKayla Fricker, Nicole Tully, Ryan Martin, Reed Connor, Hannah Fields, and Robby A and Abbey D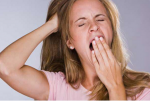 Matt Centrowitz thought it was a yawning matter, but no one else did, including Paula Radcliffe, Dai Greene, Nick Willis, Lornah Kiplagat and many others.
WADA Issues Statement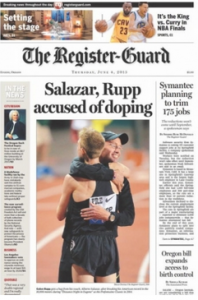 US Reaction: NY Times Covers Salazar Allegations
*Allegations Get Front Page Treatment In Eugene Register-Guard
*Toni Reavis Reacts: "Bad news on this National Running Day 2015." Reavis is a long-time friend of Salazar.
European Reaction: The Guardian: Five Uncomfortable Questions For Olympic Champion Mo Farah #5: Will he sever his ties with the coach who helped deliver an Olympic double?
*Jo Pavey Says If She Was Farah She Would "Run A Mile" Away From Salazar
*Independent: "Mo Farah's training partner Galen Rupp has been doping since the age of 16."
*Telegraph: Let's Just Be Honest And Allow Drugs In Sport Not a good idea unless you want to kiss women's athletics bye bye as women would be forced to roid up and become men.
*UK Athletics Issues Statement
Sprints, Jumps And Throws