We Give You The Training Secrets Of One Of Our Sport's Great Champions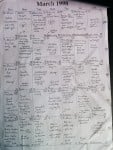 When we were in China for World XC, Sonia O'Sullivan handed us a copy of her training log from March of 1998 - the month she won World Cross-Country (twice). With no major meets this weekend, now is the perfect time to learn what it took for O'Sullivan - who still is the Irish record holder at at every distance from 1k through the half marathon thanks to her 2:34.66 for 1,000, 3:58.85 for 1,500, 4:17.25 for the mile, 5:25.36 for 2,000 (still the WR), 8:21.64 for 3,000, 9:19.56 for 2 miles, 14:41.02 for 5,000, 30:47.59 for 10,000, and 67:19 for 13.1 PRs - to be the best in the world.
The Week That Was – Our Weekly Recap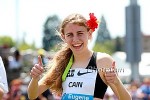 Last week was an incredible week for track and field fans. We break it all down for you. Along the way, we wonder if we've found Colorado and America's next women's steeple star (Erin Clark), tell someone to break up Dave Smith's mid-d squad at Oklahoma State, hand out bad news to Galen Rupp fans, marvel at America's yearly high hurdle sensations and wonder when the Hoka One One meet will be completed.
The Search For A Better Running Shoe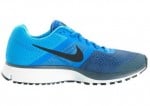 LRC The Most Popular Running Shoe On LetsRun.com Is … Not Made Anymore … The Nike Pegasus+ 30 Thousands of you filled out our detailed running shoe survey in the fall and more of you ran in the Nike Pegasus+30 than any other shoe. Only problem is all of you need to find a new shoe, help us out below: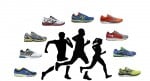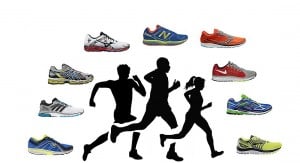 LRC The Improved LRC Running Shoe Survey Is Back – Three Minutes To A Better Running Shoe The running shoe buying process sucks and we want to improve it with data. We took your reviews from the fall, made a running shoe beta site, and have improved our survey to ask you what shoe your previously ran in. We now need more reviews from you on the latest shoes.
Q & A With America's Revelation For 2015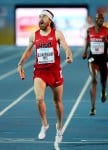 After he ran 3:35.48 for fourth in Shanghai on Sunday, we caught up with Blankenship, who discussed his race, the key to his 2015 success and his success and failure at hitchhiking.
Sports Gene
Sprint / Jump News
Want a Better Running Shoe?
Beta Better Running Shoe Site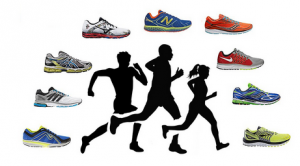 It's Time to Change How We Find Running Shoes