Breaking News:

 Eugene 2021!
LRC Analysis: Eugene Worlds 2021: Details and Three Quick Takes – USATF Thriving Under 'Old School' Way of Doing Business  In a special vote, the IAAF decided to bypass the normal bidding process to give the 2021 championships to TrackTown USA. We break it down.
Eugene To Host 2021 IAAF World Championships
*MB: Eugene Awarded World Champs in 2021!
*Analysis by Alan Abrahamson: Eugene gets the 2021 track championships "There is, to be clear, precedent for no-bidding — the 2007 worlds went to Osaka, Japan, in a similar manner," writes Abrahmson who cites the following people as being worth of credit: Vin Lananna, Bob Fasulo, Max Siegel, Lamine Diack, and Seb Coe.
*Register Guard: Bypassing the normal bidding process, the IAAF awards Eugene the prestigious event five months after a failed bid for the 2019 championships
She Still Wants To Be On IAAF Council
Sh&t Just Hit The Fan In Kenya *Discuss
The Search For A Better Running Shoe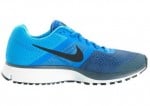 LRC The Most Popular Running Shoe On LetsRun.com Is … Not Made Anymore … The Nike Pegasus+ 30 Thousands of you filled out our detailed running shoe survey in the fall and more of you ran in the Nike Pegasus+30 than any other shoe. Only problem is all of you need to find a new shoe, help us out below: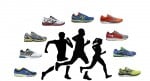 LRC The Improved LRC Running Shoe Survey Is Back – Three Minutes To A Better Running Shoe The running shoe buying process sucks and we want to improve it with data. We took your reviews from the fall, made a running shoe beta site, and have improved our survey to ask you what shoe your previously ran in. We now need more reviews from you on the latest shoes.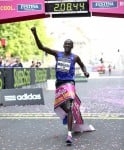 Kenneth Mungara took down Andres Espinosa's master's WR in the marathon, Ryan Hall lost another high school record to Webb, Kodiak, Alaska pop 6,423 has had 2 sub-8:50 2 milers, Jake Riley ran a tremendous race of an unspecified distance, and two reasons why you should never quit.
Angry Reactions To AK Announcements
15 Minutes Of Fame – 51 Seconds Of Fame (Shame?)