She Still Wants To Be On IAAF Council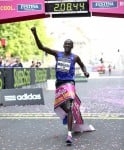 Kenneth Mungara took down Andres Espinosa's master's WR in the marathon, Ryan Hall lost another high school record to Webb, Kodiak, Alaska pop 6,423 has had 2 sub-8:50 2 milers, Jake Riley ran a tremendous race of an unspecified distance, and two reasons why you should never quit.
Sh&t Just Hit The Fan In Kenya *Discuss
Kirani James 44.31 Opener, Joe Kovacs 22.35m In The Shot At Jackie Joyner Invite Kovacs' throw was the longest since 2010. Kimberly Duncan won the 200 in 23.07.
Cristian Soratos Opens Season With 1:49.46 And 3:44.24 800/1,500 Double At Wildcat Open With the altitude conversion, the 1,500 was worth 3:39.74.
Pepsi Team Invitational: Oregon Men And Women Sweep Over Kentucky And Washington Oregon went 1-3 in the 5,000 with Edward Cheserek, Eric Jenkins and Will Geoghegan striding in together around 14-flat. Oregon's Annie Leblanc won the 1,500 in 4:18.38.
*Register-Guard Article About How 5,000 Was Basically A "Training Run" For Oregon Jenkins: "We weren't killing ourselves today."

LRC

Oregon's Tanguy Pepiot Celebrates Too Early And Loses Steeplechase To UW's Meron Simon (includes video) Simon caught him by surprise to win by .10 with 8:57.86.
*Daily Emerald Article *Photos *Full Results
Shelby Houlihan (2:01.92) And BYU's Shaquille Walker (1:45.78) Dominate 800s At Sun Angel Track Classic In the men's 400, Texas A&M's Bralon Taplin ran 44.80 to beat teammate Deon Lendore (45.18). *Full Results
Aries Merritt Wins 110H In 13.29 At ASU ASU's Bryan McBride won the HJ in 7-4.
Cal Men, Stanford Women Win "Big Meet" Dual Cal's Thomas Joyce won the 1,500 in 3:39.43 over Sean McGorty (3:40.62). The women's race was won by Stanford's Jessica Tonn (4:18.28) with Elise Cranny 2nd (4:18.36). *Full Results
Longhorns Sweep Texas Invitational Pro Kendra Chambers won the 800 in 2:01.93. *Full Results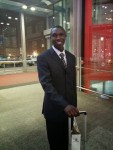 Tabor Stevens, the NCAA XC champ and fastest American collegiate steepler last year, got a big win, so did German Fernandez, and Michael O'Hara got four of them. More track action, coaching advice, and a chance encounter with Geoffrey Kamworor in the airport which reminded us of Paul Tergat and Moses Tanui meeting President Bush.
US Distance News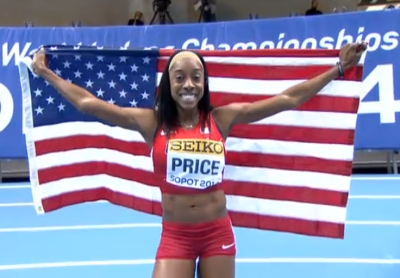 LRC Q&A: World Champion Chanelle Price Talks About Maturing, Last Year's Foot Injury, And Her Plans For The 2015 Season We catch up with Price, the former HS phenom who is finally clicking with JJ Clark, after she ran a world-leading 2:00.62 last weekend at the Florida Relays in her first 800 since June 2014. Up next is a loaded 800 at the Drake Relays on April 24 and hopefully the World Relays, where Price aims to help the U.S. defend its 4 x 800 gold.
*Discuss: MB: A Q&A With Chanelle Price
The Search For A Better Running Shoe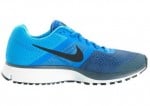 LRC The Most Popular Running Shoe On LetsRun.com Is … Not Made Anymore … The Nike Pegasus+ 30 Thousands of you filled out our detailed running shoe survey in the fall and more of you ran in the Nike Pegasus+30 than any other shoe. Only problem is all of you need to find a new shoe, help us out below: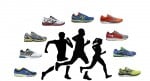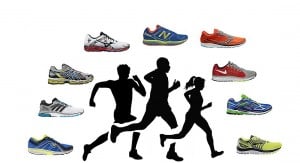 LRC The Improved LRC Running Shoe Survey Is Back – Three Minutes To A Better Running Shoe The running shoe buying process sucks and we want to improve it with data. We took your reviews from the fall, made a running shoe beta site, and have improved our survey to ask you what shoe your previously ran in. We now need more reviews from you on the latest shoes.
15 Minutes Of Fame – 51 Seconds Of Fame (Shame?)
Cherry Blossom 10 Miler *Results
LRC Stephen Sambu And Mary Wacera Win Cherry Blossom 10 Mile Sambu finished 8 seconds ahead of runner-up Jacob Riley. Other top Americans included Girma Mecheso (5th), Jared Ward (10th) and Luke Puskedra (12th). For the women, Wacera was given the same time as runner-up Cynthia Limo. Serena Burla was the top American in 6th.
*MB: Cherry Blossom 15K The course was short as it had to be changed at the last minute due to a car accident.
Not A Good PR Day For UAF
International Track/Road Results
Have You Ever Attended World XC? These Guys Have And They Tell You What It Was Like
Recommended Read: The Race Of A Lifetime: Blog By One Of The American Super Fans At 2015 World XC The duo were treated as celebrities and had their picture taken roughly 500 times, but their cheering couldn't stop the African domination. "As the races continued, it became clear that East Africa hadn't come to compete. They'd come to dominate."
Proof – Size Doesn't Matter
A Look At The Rise Of St. Kitts And Nevis – Population 46,000 – As A Sprint Power
Proof – Doping (Sometimes) Has
 

Consequences

Good Read: Should Runners Who Have Served Drug Bans Be Welcomed At Races? 
MB: Good for him: Christian Hesch says he should never be eligble for prize money again
Justice In Uganda?
Great News: Ugandan Coach Peter Wemali Faces Arrest – After 3 Girls Testify They Were Raped "Wemali is like any other person in this country and if he has committed rape, defilement and assault like these young girls are testifying we are going to have him arrested and charged," said a police commander. "He (Wemali) lured me to his house one day and raped me. I feared to scream because there was a panga and knife in the house. He also had a pistol," said a victim.
Want a Better Running Shoe?
Beta Better Running Shoe Site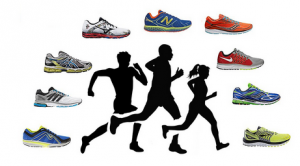 It's Time to Change How We Find Running Shoes